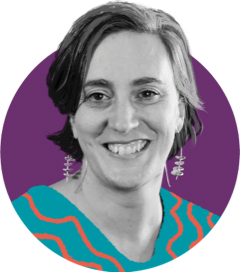 Date & Time
Sep 29 2023
12:00 PM - 1:30 PM
Audience
Open to the Public
In the last few years, we have celebrated the decriminalization of abortion in Argentina, Colombia, and Mexico – a Green Wave for abortion rights that has inspired activists and movements worldwide. These victories were built over decades of civil society organizing, often in very restrictive contexts, and it is driving big hopes for other countries like Brazil, Chile, and the Dominican Republic. Their creativity in mobilizing a diverse and vibrant movement in favor of decriminalization and their insistence in putting public health evidence connected to abortion rights in the public debate show how a strong civil society can advance change. This experience underscores the imperative of strengthening civil society by building local, intersectional, rights-based ecosystems over the long term, especially in countries – like Haiti and Venezuela – where the combination of authoritarianism and humanitarian crises have contributed to the breakdown of public systems and the rule of law, as well as in countries – like Brazil – where anti-gender hate and misinformation flourished under authoritarianism and continue to circulate widely.
 
Giselle Carino is the founding CEO of Fòs Feminista, a progressive and growing feminist alliance of local partner organizations that share a commitment to ensuring universal access to sexual and reproductive health care; eliminating violence against women, girls, and gender-diverse people; providing sex education; and advancing gender and reproductive justice by dismantling structural sexism, racism, and other forms of oppression.
Giselle is a political scientist and activist from Argentina, a high impact leader, and a change maker. For more than twenty years, she has sought to mobilize change for reproductive justice across the Global South by building connections, amplifying voices, and establishing new ways to more effectively meet the complex intersecting needs of women, girls, and gender-diverse people. Beginning in 2019, Giselle guided the organization, formerly known as IPPFWHR, through a period of transformation to become an intersectional feminist alliance for sexual and reproductive health, rights, and justice.
Giselle holds degrees from the University of El Salvador in Buenos Aires, Argentina and New York University.
 
Lunch to be served at 11:45pm.