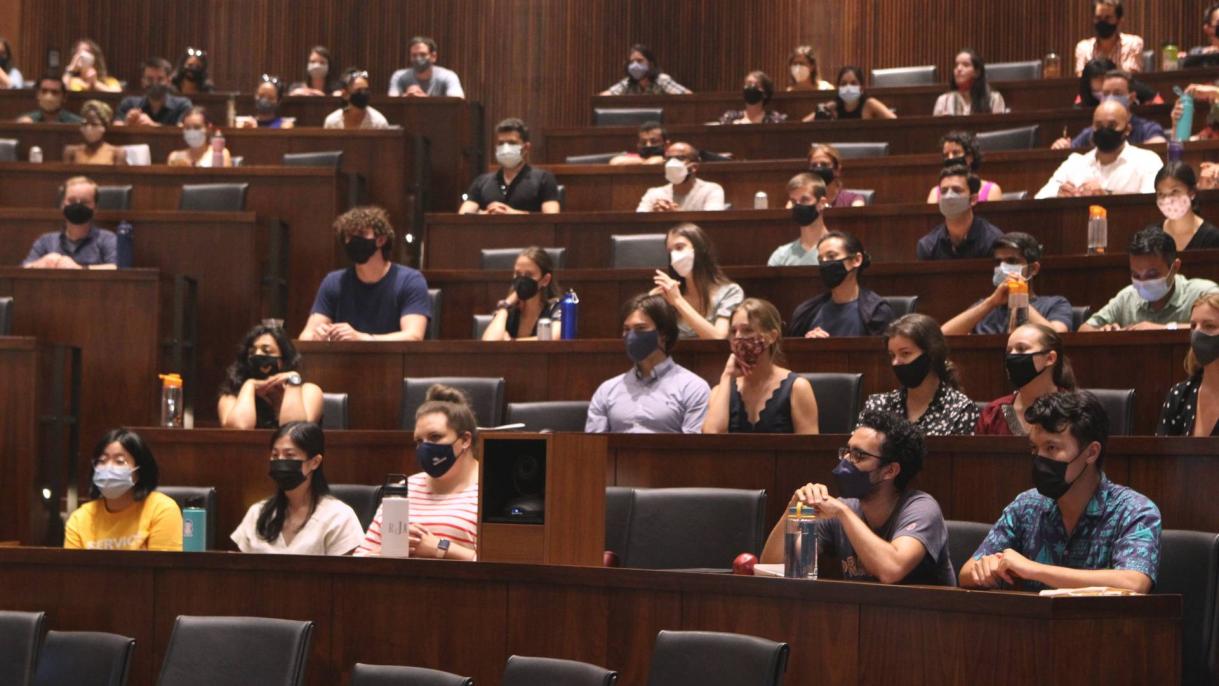 Master in Public Policy
The one-year MPP program is designed for mid-career professionals who are rising leaders in international and domestic public policy. This residential program is a valuable opportunity for those embedded in public service for over seven years to reflect on their experiences, expand their knowledge, and further refine their analytical skills in relation to their chosen professional path. The School enrolls approximately 20 students in each MPP class.
The MPP program provides rigorous training in quantitative and policy analysis, preparing degree candidates to return to their careers with the intellectual breadth, organizational skills, and self-confidence necessary to assume greater leadership positions in an increasingly complex public service environment. A minimum of seven years of full-time work experience in the public or nonprofit sectors is required for admission.
In preparation for the pace of the curriculum, a six-week summer program is required for all MPP students. It begins in July and predates the fall semester.
MPP applicants must demonstrate leadership, creativity, a commitment to public service, and the intellectual ability to thrive in a demanding academic environment. The admission process for the MPP is equally an evaluation of the depth and commitment of the applicant's career in public service as it is an analysis of leadership aptitude and promise. Each application is reviewed individually, comprehensively, and holistically. All decisions are made by an admissions committee.
The MPP is a terminal degree designed for policy professionals and should not be viewed as a steppingstone to a Ph.D. program.
Gelila Terrefe MPP '20
Gelila Terrefe MPP '20 was drawn to the School's academic excellence and generous financial support.