Advising & Coaching
The Career Development and Alumni Relations office provides advice and job/internship search assistance to graduate students and graduate alumni. This includes:
Individual and personalized career guidance.
Assistance in developing a well-defined sense of a student's abilities, interests, and motivation.
Help with identifying specific jobs or organizational settings of interest.
Résumé and cover letter reviews.
LinkedIn profile and personal statement reviews.
Interview preparation.
Professional and career development workshops.
Specialized training sessions.
Coordination of recruiting visits.
Online and print resource materials.
Connections to and career panels with graduate alumni and other professionals.
Financial assistance for informational and job interview travel.
The office maintains communication with prospective employers and alumni for information about job opportunities and seeks new contacts in all areas of public affairs.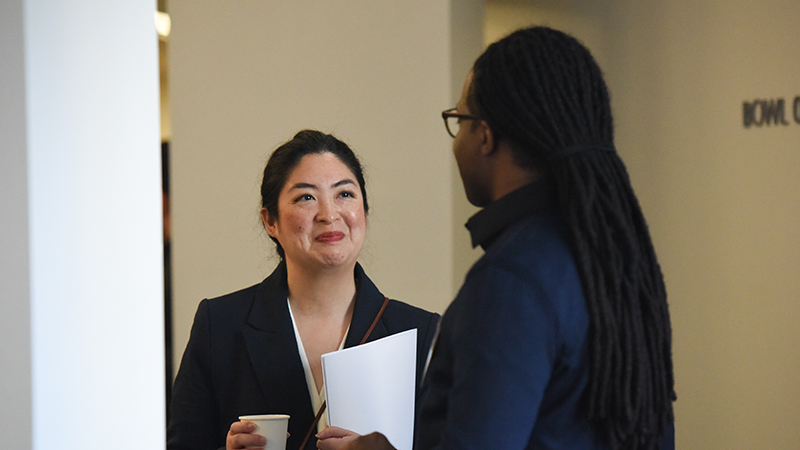 SPIAConnect
Login to your SPIAConnect account to book advising appointments, register for career workshops and professional development trainings, view job postings submitted by alumni and employers, and access subscriptions that are only available to students in the Graduate Programs.
Internships
The office helps students secure required summer internships, and optional middle-year-out and academic year part-time opportunities.
Required Summer Internships
MPA candidates must complete an approved summer internship between the first and second years of study for a minimum of 10 weeks. Unpaid summer internships in the public and nonprofit sectors are financially subsidized by the School.
Profile of MPA Summer Internships
(Average of enrolled students between 2015 to 2019; numbers rounded to the nearest percent.)
55% –– Nonprofit/NGO/Foundation Sector
41% –– Public Sector
3% –– Private Sector
48% –– Domestically Focused
52% –– Internationally Focused
Part-time Academic Year Internships
Part-time academic year internships focus on state, local, and international issues. Students work for public affairs organizations devoting the equivalent of one day per week to a specific policy issue. Financial assistance is available to subsidize a portion of the travel expenses when internships are unpaid.
Middle-Year-Out Internships
Since 1980, first-year MPA students in good academic standing have had the option of taking a year out in the middle of the MPA degree program in order to gain relevant work experience in their field of study.
Because it can be difficult to find jobs in a highly competitive market, the School encourages students with little or no relevant work experience to exercise this option. Students interested in international development are at a particular disadvantage if they have not spent time in a developing country or if their foreign language proficiency is not adequate. The Career Development team assists students in finding year-long work opportunities.
First Destinations
Our graduate students and alumni are selected for outstanding career opportunities.
MPA First Destinations
As MPA graduates enter the job market, they have an array of career options available to them across sectors.
(The following is an average of enrolled students between 2014 to 2018; numbers are rounded to the nearest percent. International/domestic data represent those who obtained a job or fellowship.)
42% –– Public Sector
38% –– Nonprofit/NGO/Foundation Sector
15% –– Private Sector
4% –– Further Graduate Study
2% –– Unknown
55% –– Internationally Focused
41% –– Domestically Focused
3% –– Unspecified
1% –– Domestic and International Issues
MPP First Destinations
The graduates of this intensive, one-year program typically return to their careers prepared to assume greater leadership roles.
(The following is an average of enrolled students between 2014 to 2018; numbers are rounded to the nearest percent. International/domestic data represent those who obtained a job or fellowship.)
56% –– Public Sector
21% –– Nonprofit/NGO/Foundation Sector
12% –– Private Sector
6% –– Unknown
4% –– Further Graduate Study
45% –– Internationally Focused
47% –– Domestically Focused
6% –– Unspecified
2% –– Domestic and International Issues