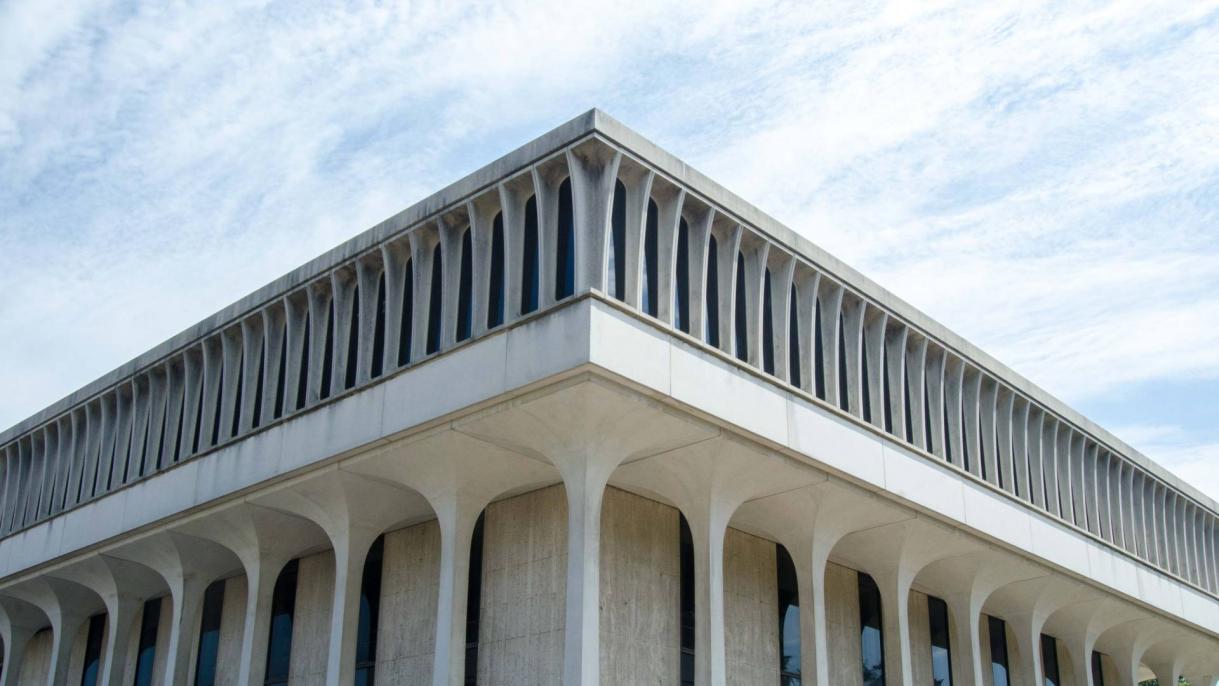 Dean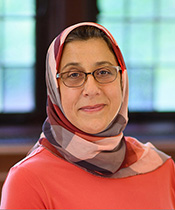 Amaney A. Jamal is Dean of the Princeton School of Public and International Affairs and the Edwards S. Sanford Professor of Politics, and Professor of Politics and International Affairs at Princeton University. She is the former Director of the Mamdouha S. Bobst Center for Peace and Justice. Jamal directs the Workshop on Arab Political Development and the Bobst Center-American University of Beirut Collaborative Initiative.
Her book, "Barriers to Democracy" (2007), which explores the role of civic associations in promoting democratic effects in the Arab world, won the 2008 American Political Science Best Book Award in the Comparative Democratization section. Her other books include "Of Empires and Citizens" and her co-edited volume "Arab Americans Before and After 9/11." Jamal's articles have appeared in the American Journal of Political Science, Journal of Politics, Comparative Political Studies, Journal of Conflict Resolution, Comparative Politics, Perspectives on Politics, International Migration Review, and other venues. Her article "Does Islam Play a Role in Anti-Immigrant Sentiment: An Experimental Approach," in Social Science Research 2015 won the 2016 Louis Wirth Best Article Award: American Sociological Association, International Migration Section.
Jamal is the co-founder and co-principal Investigator of the Arab Barometer Project (Winner of the Best Dataset in the Field of Comparative Politics (Lijphart/Przeworski/Verba Dataset Award 2010), and has secured over $5 million in grants for this and other projects from the U.S.-Middle East Partnership Initiative, National Science Foundation (NSF), NSF: Time-Sharing Experiments for the Social Sciences, Qatar National Research Fund, United States Institute of Peace, the International Development Research Centre, Carnegie Corporation of New York, and the Henry Luce Foundation.
In 2006, Jamal was named a Carnegie Scholar. She holds a Ph.D. from the University of Michigan (2003). Her areas of specialization are the Middle East and North Africa, mass and political behavior, political development and democratization, inequality and economic segregation, Muslim immigration (U.S. and Europe), gender, race, religion, and class.
To schedule an appointment with the Dean, contact Heather Evans at heathere@princeton.edu.
Acting Executive Vice Dean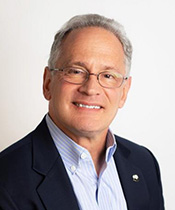 David S. Wilcove is a professor of ecology, evolutionary biology, and public affairs at Princeton University. The primary question driving his research is "How do we find room for biodiversity in an increasingly hot, hungry, and crowded world?" Accordingly, his work focuses on the impacts of farming, logging, hunting, climate change, and other human activities on biodiversity. He and his graduate students and postdocs have studied these issues around the world, from New Zealand to the Amazon Basin and from Siberia to Borneo. Prior to joining Princeton's faculty in 2001, he worked as a scientist for the Environmental Defense Fund, The Wilderness Society, and The Nature Conservancy. He is the author of two books—No Way Home: The Decline of the World's Great Animal Migrations (2007) and The Condor's Shadow: The Loss and Recovery of Wildlife in America (1999)—and many technical and popular articles in the fields of conservation biology, ornithology, and wildlife conservation. Professor Wilcove serves or has served on the boards of directors of the Doris Duke Charitable Foundation, Society for Conservation Biology, Rare, American Bird Conservancy, Natural Areas Association, Galapagos Conservancy, and New Jersey Audubon Society, among other organizations. He has received awards from the Society for Conservation Biology, Defenders of Wildlife, the Pew Foundation, The Nature Conservancy, The Wildlife Society, and the Hauptman-Woodward Medical Research Institute. He received his undergraduate degree from Yale University and his doctorate from Princeton University.
To schedule an appointment with the Vice Dean, contact Meghann Kleespie at kleespie@princeton.edu.
Advisory Council
Larry Handerhan MPA '12, Co-Chair
Chief of Staff, Administration for Children and Families
U.S. Department of Health and Human Services

Cindy Y. Huang MPA '02, Co-Chair
Senior Fellow
Center for Global Development

Vivien Li '83
Commissioner
Boston Municipal Lobbying Compliance Commission

Peter Orszag '91
CEO 
Lazard

Scott Frantz '82
President & Chairman
Haebler Capital

Terri Sewell '86
Congresswoman (AL-07)
United States Congress

Amber Greene, MPP '12
Special Assistant to the President for Racial and Economic Justice
White House Domestic Policy Council

Anna Grzymala-Busse '92
Professor
Stanford University

Rochelle Haynes MPA '06
Vice President, US Social Impact
Sesame Workshop

Evan Lieberman '92
Total Professor of Political Science and Contemporary Africa
Director, Global Diversity Lab
Director, MIT International Science and Technology Initiatives
Massachusetts Institute of Technology

G. Mason Morfit '97
President and CIO
ValueAct Capital

José Quiñonez MPA '98
Founding CEO
Mission Asset Fund

Amy Richardson MPA '93, Ph.D. '97
Consultant

Dani Rodrik, PhD '81, MPA '85
Professor
Harvard Kennedy School

Fatema Sumar MPA '06
Executive Director, Center for International Development
Harvard University

Betsy Williams '98
Founder and International Advisory Board Chair
President's Young Professional Program

Baligh Yehia, MPP '12
President
Jefferson Health

Peter Yu '83
Managing Partner
Cartesian Capital Group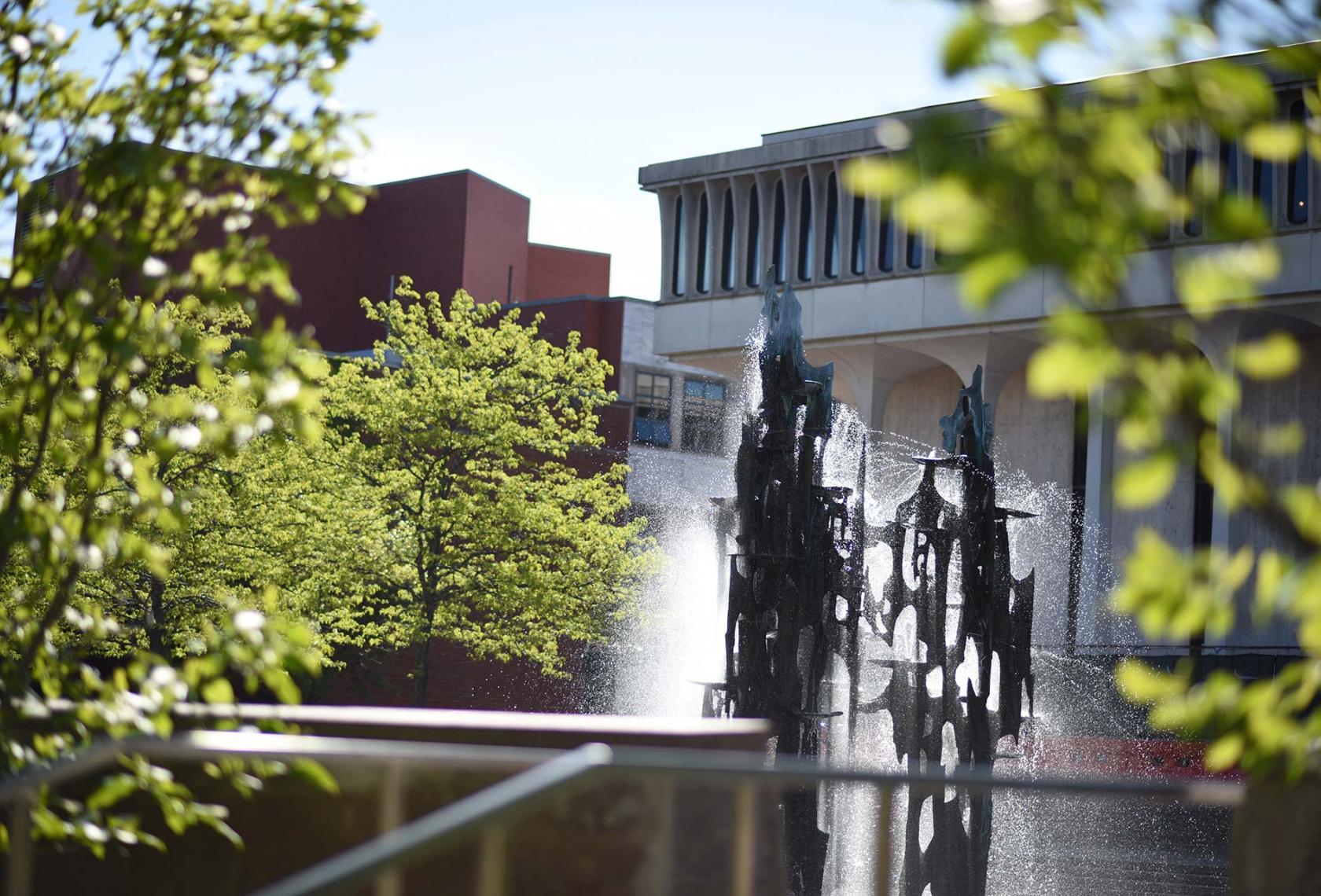 Discover Our Faculty Research
Our faculty are among the top minds in their academic fields. They conduct path-breaking research, producing analysis that contributes to important and topical debates. Learn more about their work.