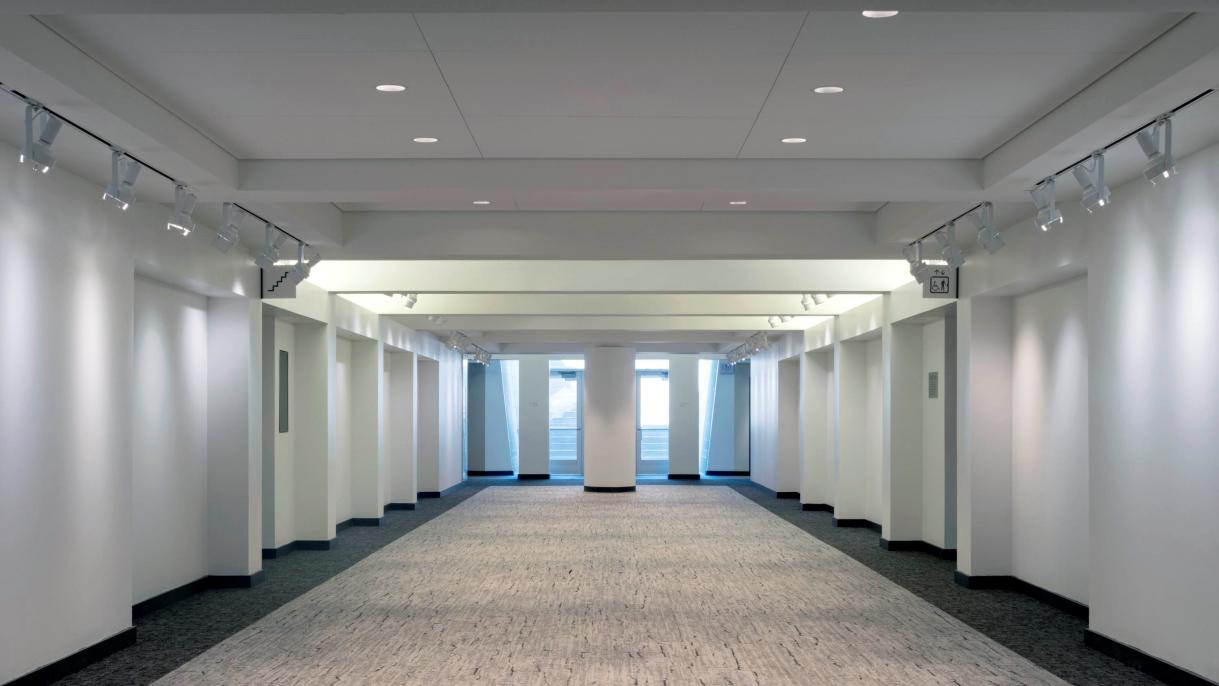 Bernstein Gallery
About the Gallery
The School's Bernstein Gallery is dedicated to art exhibitions that stimulate thinking about contemporary policy issues. Each year, the gallery presents curated shows to Princeton University students, faculty, staff, and the community at large. The exhibitions are complemented by receptions and panel discussions with artists, experts from Princeton University, the School, and outside organizations. Integrated with the School's multidisciplinary approach, the goals of the gallery over the last 15 years have been to enhance the impact of the course curriculum and to deepen people's commitment to the ideals of public service.
Hours & Information
The gallery is located in Robertson Hall's Bernstein Lobby, which memorializes Marver Bernstein, the School's first dean, and his wife, Sheva.
Due to Covid-19, campus buildings including Robertson Hall are closed to the public and accessible to appropriate faculty, staff and students by card access or key only.
Image credits: (left) Robertson Hall; Historical Photograph Collection, Grounds and Buildings Series, AC111, Princeton University Archives, Department of Special Collections, Princeton University Library; (center) © Nic Lehoux; (right) Alan Chimacoff, Robertson, Fisher-Bendheim, Stimson Halls, 2020. www.chimacoff.com
"Speak to all people in dignity and beauty": A History of Robertson Hall, 1961–2021
On view through January 7, 2022
This exhibition surveys the history of Robertson Hall, home of the Princeton School of Public and International Affairs, from the building's commission in 1961 to its reopening in fall 2021 following an extensive renovation.
Robertson Hall was conceived as the centerpiece of an ambitious expansion of the School's curriculum and mission, made possible by a generous $35 million gift in 1961 from Charles S. Robertson ('26) and Marie H. Robertson. Completed in 1965, the building was designed by Japanese-American architect Minoru Yamasaki (1912–1986), who is best known as the architect of the former World Trade Center. The recent renovation by KPMB Architects, Toronto, respects the original character of this architectural icon while keeping an eye on the future, prioritizing environmental sustainability and expanding the flexibility of its redesigned spaces.
The exhibition includes materials drawn from the Princeton University Archives, as well as photographs by architectural photographers Balthazar Korab, Nic Lehoux, and Alan Chimacoff.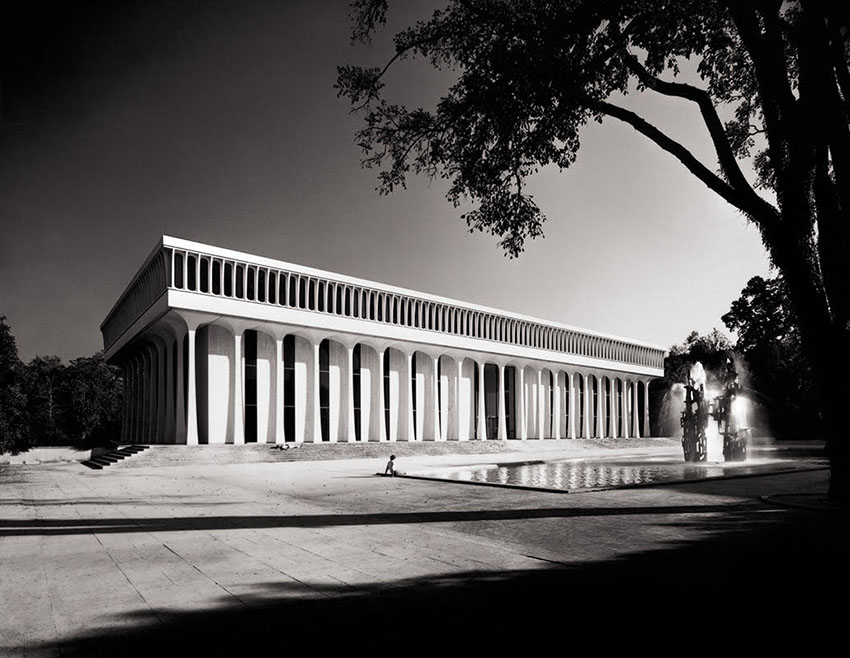 Bernstein Gallery Retrospective
Flip through 15 years of political art that's been on display at the gallery. This retrospective collection was published in February 2017. 
 
---
Header image credit: © Nic Lehoux