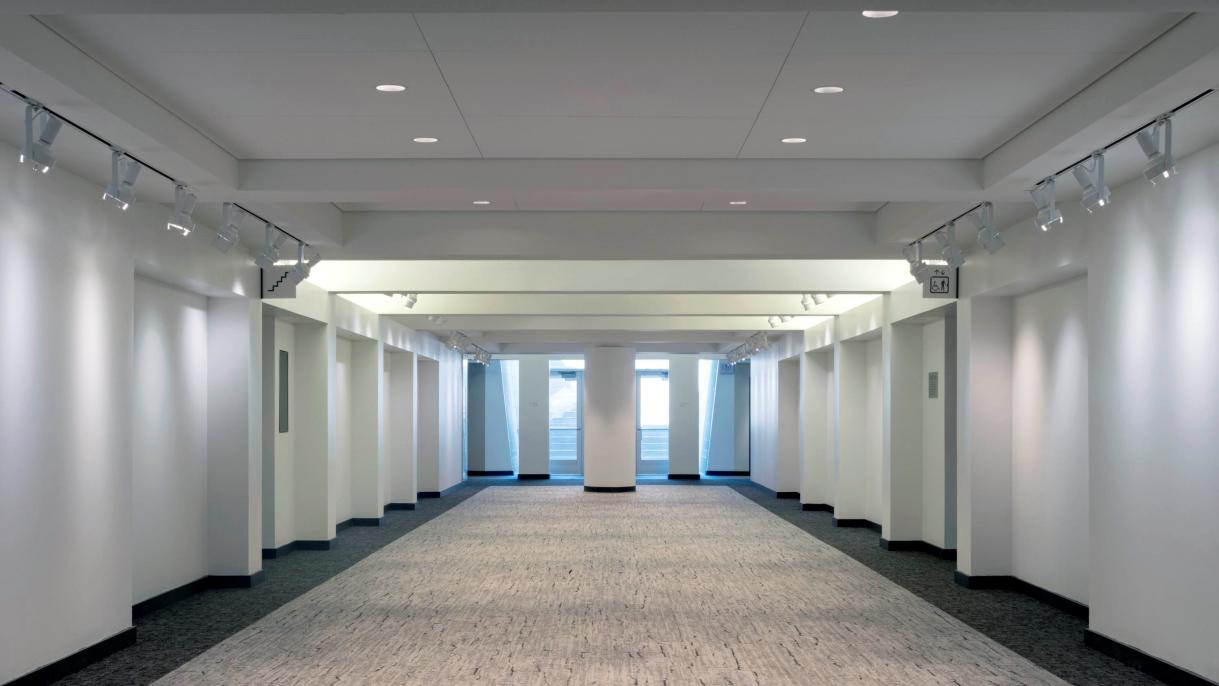 Bernstein Gallery
About the Gallery
The School's Bernstein Gallery is dedicated to art exhibitions that stimulate thinking about contemporary policy issues. Each year, the gallery presents curated shows to Princeton University students, faculty, staff, and the community at large. The exhibitions are complemented by receptions and panel discussions with artists, experts from Princeton University, the School, and outside organizations. Integrated with the School's multidisciplinary approach, the goals of the gallery over the last 15 years have been to enhance the impact of the course curriculum and to deepen people's commitment to the ideals of public service.
Hours & Information
The gallery is located in the Bernstein Lobby, lower level of Robertson Hall, which memorializes Marver Bernstein, the School's first dean, and his wife, Sheva.
The gallery is free and open to the public. Hours during the academic year are Monday through Friday, 9 a.m. to 5 p.m.
MARIUPOL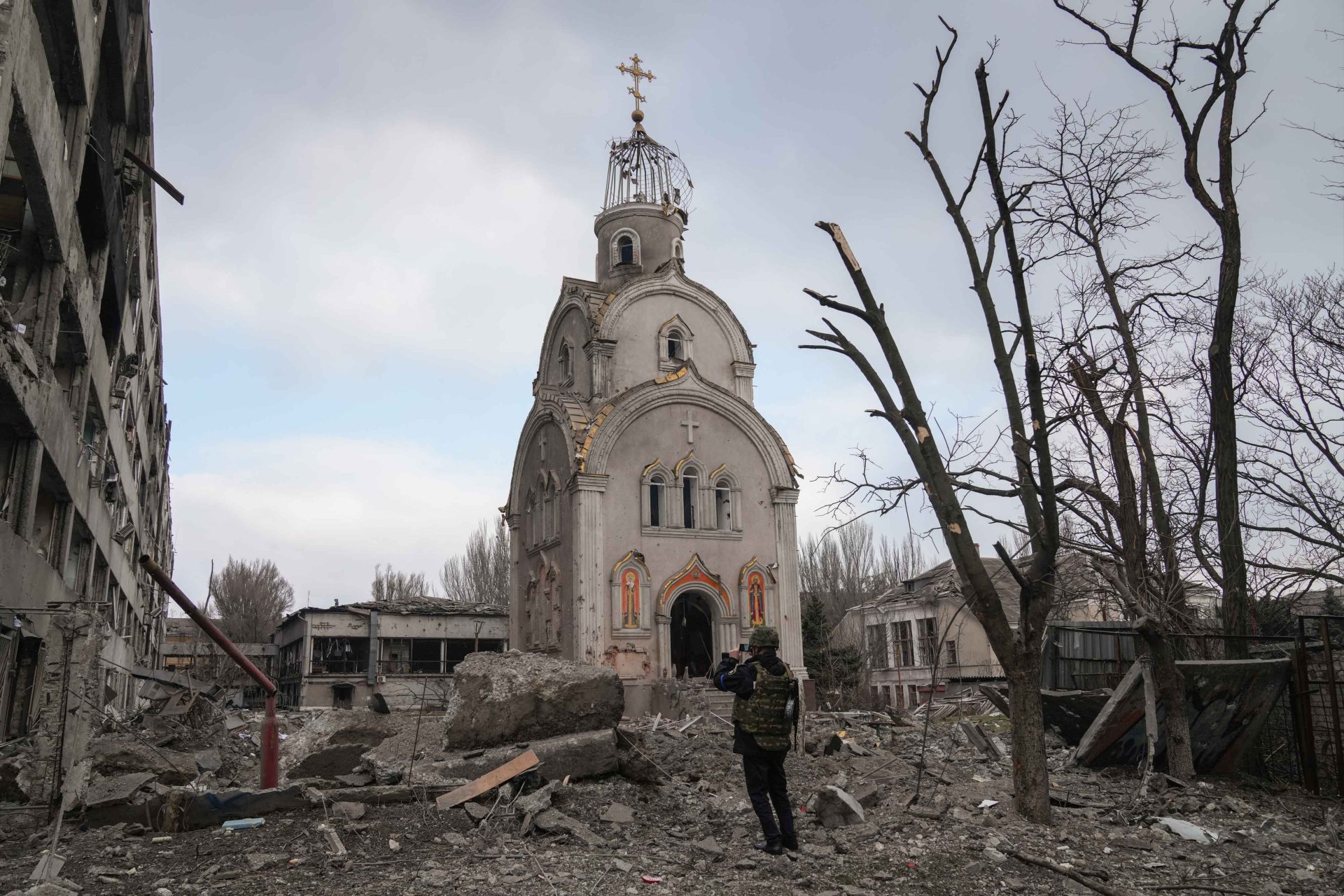 October 6 – November 10, 2023

Opening reception in the gallery: Wednesday, October 11, 6–8pm
On the 24th of February 2022, the Russian Federation commenced a full-scale invasion of Ukraine. An hour before the attack's apocalyptic beginnings, three Ukrainian journalists from the Associated Press—Evgeniy Maloletka, Mstyslav Chernov, and Vasilisa Stepanenko—arrived in the eastern port city of Mariupol. They had driven through the night, sensing the impending war and painfully aware of the city's strategic significance for the Kremlin. An industrial center on the coast of the Sea of Azov, Mariupol lies along major routes between Crimea to the west and the border with Russia to the east. In 2014, as fighting erupted in the Donbas, the city was captured briefly by Russian-backed separatists. Ukrainian forces quickly reclaimed Mariupol, but the sounds of war were always near. Eight years later, the violent conflict in the east escalated into catastrophe. 
Some people evacuated, but many more remained in Mariupol. The city was soon surrounded by Russian forces. Suddenly leaving was impossible. The invaders destroyed the city's infrastructure, cutting off access to information and disabling the electricity, water, and gas supplies. People drank melted snow and scavenged the city's remains for food and firewood. The shelling was relentless. Neighbors hid together in basements and improvised bomb shelters. Survivors emerged during breaks in the violence to collect and bury the dead. The bodies of grandmothers and children and friends and sisters and fathers were all placed together in mass graves dug into the frozen ground.
Presented chronologically in this exhibition, the images by Maloletka and Chernov bear witness to the destruction wrought on Mariupol at the war's outset. The AP photographers were the only international media remaining in the city under siege, the only journalists able to transmit video and still photographs during the first weeks of the blockade. When Russian troops entered the city, they knew what would happen if they were caught. They had to get themselves, and their footage, out. On March 15, alongside thousands of civilians, the team escaped Mariupol through a "green corridor" that had finally been opened. There was no telling when, or if, they would ever return. 
As the war pushes on, these photographs fight against forgetting. They speak for the agony of Mariupol, carrying forward evidence of the violence inflicted upon the city's people, confronting the world with the incomprehensible terror of what happened. The siege ended after more than eighty days. Mariupol has been occupied by Russia since May 2022.
Biography
Evgeniy Maloletka is a Ukrainian war photographer, journalist, and filmmaker who has been covering the war in Ukraine since 2014. He has also covered the Euromaidan Revolution, the protests in Belarus, the Nagorno-Karabakh war, and the COVID-19 pandemic in Ukraine. In 2023, he received numerous international awards for his photographs, including World Press Photo of the Year and two Pulitzer Prizes, one for public service, which he shares with his AP Mariupol team, and another for breaking news photography.
Mstyslav Chernov is a Ukrainian war correspondent, filmmaker, photographer, and novelist known for his coverage of the Ukrainian revolution, the Russian invasion in Ukraine, the war in Iraq, Syria, and Nagorno-Karabakh, and Afghanistan under Taliban rule after U.S. withdrawal, as well as for his art installations and exhibitions. Video he shot in Mariupol became the basis of his film 20 Days in Mariupol, which won the Audience Award in World Cinema Documentary at the Sundance Film Festival in 2023. He shares the 2023 Pulitzer Prize for Public Service with Evgeniy Maloletka and Vasilisa Stepanenko.
The exhibition is presented by the Bernstein Gallery and Yara Arts Group, New York
---
Robert Shetterly: Truth Tellers
March 20–May 31, 2023
What are the obligations of citizenship? How does dissent safeguard democracy? How can we demand the truth from politicians and the media? These are some of the questions that animate artist and activist Robert Shetterly's ongoing series Americans Who Tell the Truth.
For over twenty years, Shetterly has painted portraits of citizens who address issues of social, racial, economic, and environmental justice. The series began in 2002, during the aftermath of the September 11th attacks and amidst the lead-up to the Iraq War, and grew out of Shetterly's desire to honor those who spoke truth to power. Since then, the series has grown to include over 250 paintings that depict a diverse range of individuals, including artists, writers, political leaders, whistleblowers, and educators.
The paintings on view in this exhibition portray people who became activists at a young age. The intergenerational group ranges from famed Princeton-born singer, actor, and civil rights activist Paul Robeson (1898–1976) to Charlottesville student organizer Zyahna Bryant (b. 2001). The exhibition includes portraits of labor organizers Emma Tenayuca (1916–1999) and Ai-Jen Poo (b. 1974); environmentalists Lois Gibbs (b. 1951), Kandi Mossett (b. 1980), and Kelsey Juliana (b. 1996); and peace activists Camilo Mejía (b. 1975) and Channapha Khamvongsa (b. 1973). Other individuals represented include healthcare and economic justice activist Ady Barkan (b. 1983); the founder of the "Me Too" Movement, Tarana Burke (b. 1973); civil rights lawyer and television commentator Van Jones (b. 1968); LGBTQ+ advocates Nicole and Jonas Maines (b. 1997); and the Bay Area civil rights advocate Lateefah Simon (b. 1977), who is also a 2024 congressional candidate.
Although their dedication to their respective causes began early in life, these leaders have each made a significant impact. Each portrait is accompanied by a quote from the subject, highlighting the important work these individuals have accomplished, and the ongoing struggles for justice that they continue to inspire.
Biography
Robert Shetterly is a visual artist, social activist, and writer. Born in 1946 in Cincinnati, Ohio, he graduated in 1969 from Harvard College with a degree in English Literature. A painter, printmaker, and illustrator, he is best known for his portrait series Americans Who Tell the Truth, which is the subject of the recent documentary Truth Tellers (2021). The project is also being published in a multi-volume book series, which includes Portraits of Racial Justice (2021) and Portraits of Earth Justice (2022). Shetterly has engaged in a wide variety of political and humanitarian work with many of the people whose portraits he has painted. Shetterly lives and works in Brooksville, Maine.
---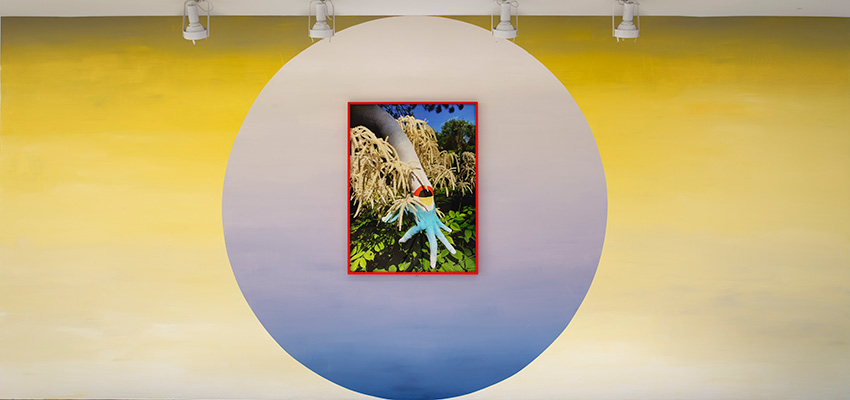 Benny Merris: Know Love Protect
October 25, 2022–February 9, 2023
How might abstraction help us understand ourselves in relation to the natural world? How does our ability to represent the world around us determine what we value enough to protect? These are some of the questions posed by Benny Merris's ongoing series An Other Another, which brings the artist's abstract paintings into dialogue with the environment.
To create the An Other Another works, Merris paints and then photographs his forearm in varied, often remote, landscapes. Each painting is unique and exists only for the duration of a roving photo session before it is washed away. During these sessions, Merris climbs, crawls, swims, and stretches his body to find points of connection between the painting on his arm and the environment. The resulting photographs, always taken at arm's length, frame fleeting moments of interaction, juxtaposition, and camouflage. While Merris's work is grounded in painting-as-process and in histories of abstraction, An Other Another is also a powerful meditation on the scale of our human impact on the landscape.
For this exhibition, which coincides with ten years of An Other Another in action, Merris animates the gallery space with site-specific wall paintings in his characteristically exuberant color palette, created in relation to the selection of recent photographs on view. Through a constellation of archival materials drawn from local archives as well as the artist's personal collection, Merris connects An Other Another to the explorer, conservationist, and filmmaker Jacques-Yves Cousteau and Cousteau's little-known efforts to conserve a Vermont waterway. The guiding ethos of the Cousteau Society's conservation work—"Know Love Protect"—lends the exhibition its title and offers a model for the transformative potential of image-making.
Biography
Benny Merris is a New York-based artist from Boise, Idaho. Merris has had solo exhibitions at Cleopatra's, Brooklyn; Jeff Bailey Gallery, Hudson; Nina Johnson, Miami; Battat Contemporary, Montreal; Cokkie Snoei, Rotterdam; Glasgow Project Room, Glasgow; and Kunsthal Rotterdam. He was a member of the inaugural Paint School cohort run by Shandaken Projects in New York City. He received a BA from the University of Massachusetts Boston and an MFA from the Glasgow School of Art. He has been artist-in-residence at Casa de los Artistas, Costa Rica; Banff Centre for Arts and Creativity; Denniston Hill; and the Offshore Artist Residency.
Exhibition Credits 
Curated by Kristin Poor
Texts by Kristin Poor & Alhena Katsof
Graphic Design by LJ McNerney
Special thanks to Bob Linck, Gary Moore, and the Connecticut River Conservancy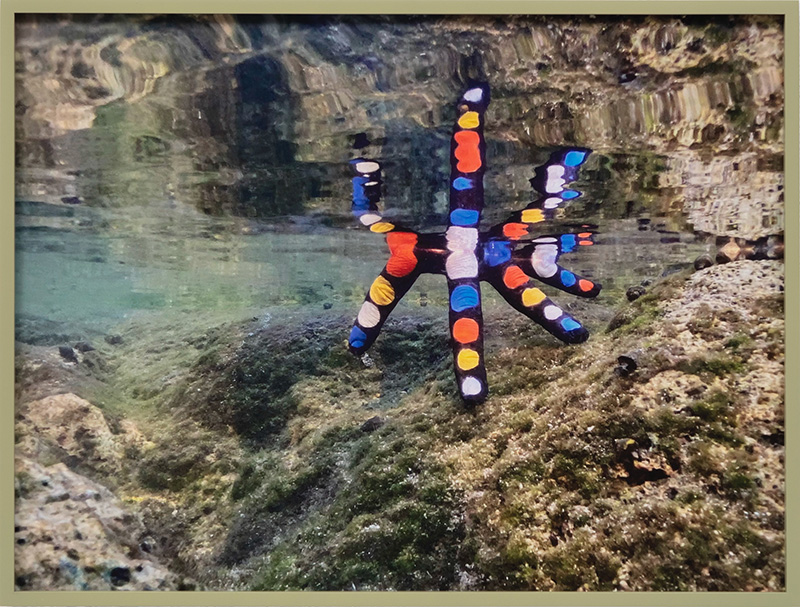 ---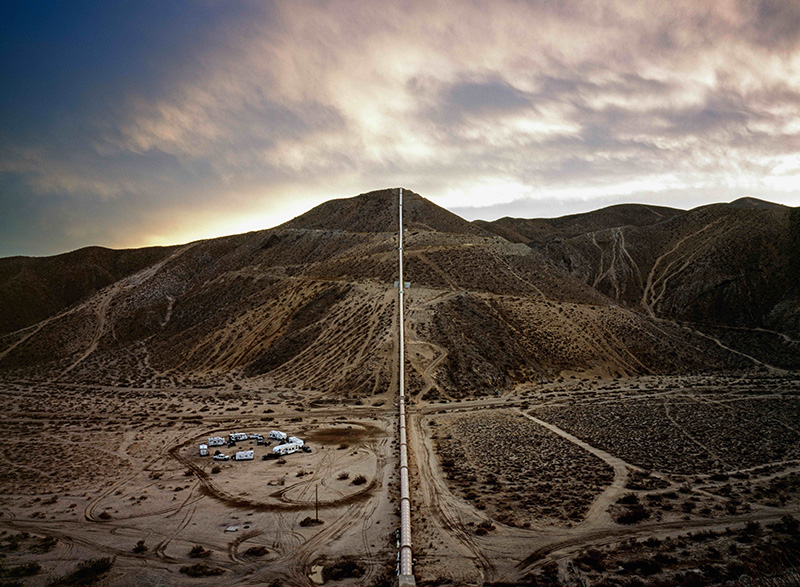 Barron Bixler: Watershed
September 12–October 18, 2022
How can we wrap our imaginations around the ecological—and increasingly existential—problem of water in California? This question drives Barron Bixler's long-range photographic project Watershed: A Speculative Atlas of California, which draws on seven years of research and field work, and is presented here in excerpted form. Set against a backdrop of ongoing drought in the American West and the spiraling social-environmental impacts of climate change, Watershed surveys the California water system in its multiple natural and engineered forms.
The physical and political landscapes of California have been shaped by a fundamental problem of hydrology: most of the state's water falls in the far north where most of its people and economic centers are not. Overriding the natural order—through systems that control and redirect the flow of water across watersheds—has allowed cities to bloom where they outstrip local resources, and agricultural empires to be built on shifting desert sands.
Places like Los Angeles, San Francisco, and the San Joaquin Valley—where a quarter of the nation's and much of the world's produce is grown—would not exist as they do today without the 13 trillion gallons of water that is shunted around California every year. This is a quantity of water so vast it could drown most of the landmass of Florida, or transform Oklahoma into an inland sea.
Most of the system that makes all of this possible is, by design, anonymous, efficient, and tucked out of sight, passing through remote landscapes or hidden underground. Bixler's stunning photographs not only make this vast system visible, but also offer an invitation to look at what's been built, to consider what's been lost along the way, and to speculate on the uncertain future of water in California.
Biography
Barron Bixler is a social-environmental documentary photographer, writer, and designer. Set out in stark, unflinching images, Bixler's photographic work explores marginal landscapes and marginalized communities, vernacular architecture, and built environments. He is a founding member of the Los Angeles-based arts collective Project 51, which was awarded a major grant by ArtPlace America for its project Play the LA River. His photographs have been exhibited at the Fresno Art Museum, Fresno; the University of California, Santa Barbara; 18 Reasons Gallery, San Francisco; and the University of Oregon, Eugene. Bixler lives in Princeton, NJ, and holds an appointment as Art and Media Specialist at Princeton University's High Meadows Environmental Institute. A self-taught photographer, he holds a Master of Arts in English from the University of Victoria.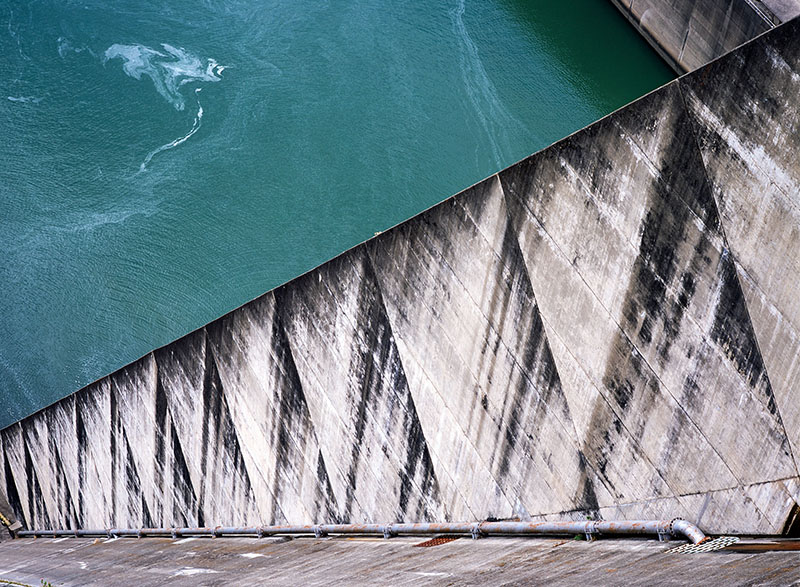 ---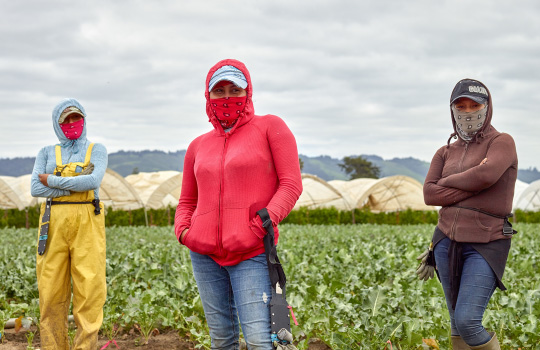 Wesaam Al-Badry: Essential Work
March 14–May 25, 2022
Since April 2020, Wesaam Al-Badry has documented the lives of essential agricultural workers and their families in California's Central Valley and Salinas Valley. These areas represent the fertile heart of California agriculture, where farmworkers harvest over a third of the vegetables and 40% of the fruit and nuts grown in the United States. 
The COVID-19 pandemic has exacerbated the vulnerabilities of these farming communities already hard-hit by housing shortages, food insecurity, unsafe working conditions, and the threat of deportation. Critical to feeding the country, California farmworkers were designated essential workers by Governor Newsom in March 2020. At least half—some advocates estimate up to 75%—of the state's more than 400,000 farmworkers are undocumented. Despite facing high risks of contracting the virus while working, farmworkers without legal immigration status are excluded from federal pandemic relief, paid sick leave, and unemployment programs.
Al-Badry's photographs reveal the "real people with hopes and fears" behind the fresh fruits and vegetables on our tables. During some forty visits over the past two years and in hours of recorded interviews, Al-Badry developed ongoing relationships with the people he met, visiting them at home, in their communities, and at work in California's fields, orchards, and nut processing plants. This exhibition includes excerpts of audio interviews as well as ambient soundscapes from the fields. Together, the photographs and recordings convey resilience, empathy, and human dignity, three qualities the artist aims to foreground in all of his work.
Biography
Wesaam Al-Badry (b. 1984, Nasiriyah, Iraq) is an investigative, multimedia journalist and interdisciplinary artist working with themes related to refugees, labor, migration, war, and technology. His approach to photography is informed by his own childhood experience as a refugee. Al-Badry and his family fled the war in Iraq in 1991 and, after four and a half years in a refugee camp in Saudi Arabia, were eventually relocated to Lincoln, Nebraska. He has worked for global media outlets, including CNN and Al-Jazeera America. Photographs from this ongoing project have appeared in the New York Times, the Washington Post, Rolling Stone, Mother Jones, and The Nation. Al-Badry received a Bachelor of Fine Arts in Photography from the San Francisco Art Institute, and a Master of Journalism from the Graduate School of Journalism, University of California, Berkeley.
---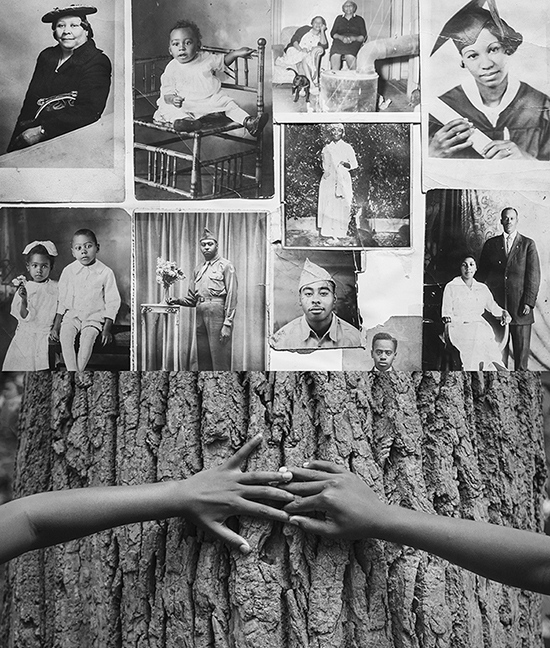 Photo Requests from Solitary: What Would Someone in Solitary Confinement Want to See?
January 10–March 9, 2022
Photo Requests from Solitary invites people in solitary confinement to request a photograph of anything at all, real or imagined, and then finds volunteers to make the images. The resulting photos are an archive of the interests, memories, and daily thoughts of people who live in extreme isolation.
The project has worked with incarcerated people and volunteer artists in California, Illinois, New Jersey, New York, and Pennsylvania. More than 200 requests and sample photos can be found on the project's website, and anyone can fulfill a request at photorequestsfromsolitary.org.
Solitary confinement is the practice of isolating people in prison from human contact. Individuals in solitary rarely leave their cells, except to shower or exercise alone, usually in a concrete pen or a cage. Food is pushed through a slot in the cell door. There are no communal activities. Phone calls and visits are prohibited or severely restricted. This isolation and sensory deprivation can cause severe psychological and neurological damage, and solitary confinement is widely considered to be a form of torture.
The United States currently holds at least 80,000 people in solitary confinement, although there is no evidence that it makes prisons safer. People of color, young people, and people with mental illness are especially likely to be held in solitary. They are placed there solely on the authority of prison officials. More information on solitary confinement can be found at solitarywatch.org.
---
Image credits: (left) Robertson Hall; Historical Photograph Collection, Grounds and Buildings Series, AC111, Princeton University Archives, Department of Special Collections, Princeton University Library; (center) © Nic Lehoux; (right) Alan Chimacoff, Robertson, Fisher-Bendheim, Stimson Halls, 2020. www.chimacoff.com
"Speak to all people in dignity and beauty": A History of Robertson Hall, 1961–2021
September 20–January 7, 2022
This exhibition surveys the history of Robertson Hall, home of the Princeton School of Public and International Affairs, from the building's commission in 1961 to its reopening in fall 2021 following an extensive renovation.
Robertson Hall was conceived as the centerpiece of an ambitious expansion of the School's curriculum and mission, made possible by a generous $35 million gift in 1961 from Charles S. Robertson ('26) and Marie H. Robertson. Completed in 1965, the building was designed by Japanese-American architect Minoru Yamasaki (1912–1986), who is best known as the architect of the former World Trade Center. The recent renovation by KPMB Architects, Toronto, respects the original character of this architectural icon while keeping an eye on the future, prioritizing environmental sustainability and expanding the flexibility of its redesigned spaces.
The exhibition includes materials drawn from the Princeton University Archives, as well as photographs by architectural photographers Balthazar Korab, Nic Lehoux, and Alan Chimacoff.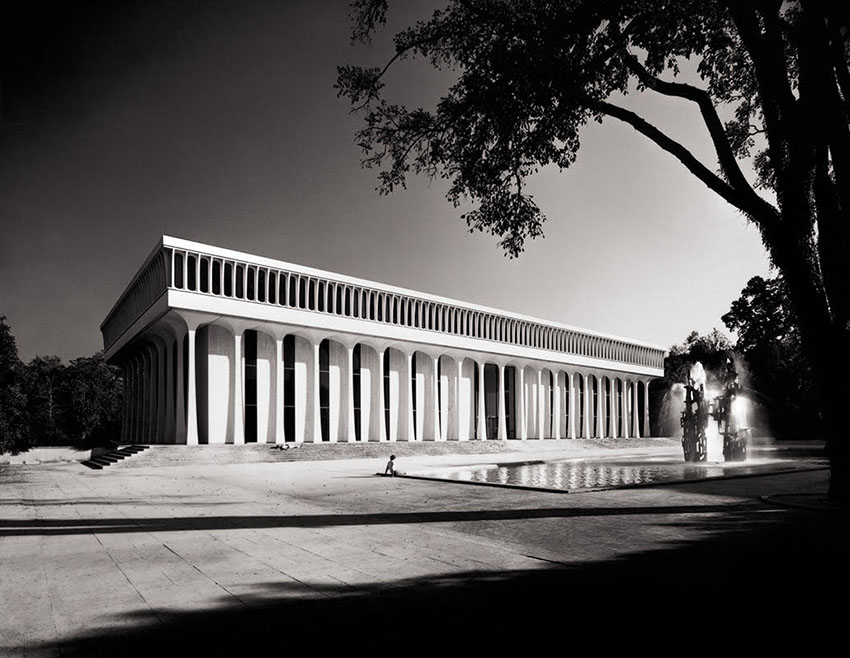 Bernstein Gallery Retrospective
Flip through 15 years of political art that's been on display at the gallery. This retrospective collection was published in February 2017. 
 
---
Header image credit: © Nic Lehoux