May 23 2016
Source
Woodrow Wilson School
America's drug epidemic could be better controlled by addressing the economic hardships facing rural America, Princeton University's Keith Wailoo said at a recent Congressional briefing. The country must also consider how best to treat those suffering from chronic pain.
The briefing—held May 9 by the National History Center of the American Historical Association (AHA)—coincided with voting on 18 bills aimed at the rampant opioid addiction problem sweeping the country. The briefing focused on American drug policy and drug addiction epidemics in a historical perspective.
Wailoo, the Townsend Martin Professor of History and Public Affairs at Princeton's Woodrow Wilson School of Public and International Affairs, was joined by David Courtwright from the University of North Florida. Alan Kraut, American University, served as moderator.
Wailoo, author of the 2014 book "Pain: A Political History," explained how three economic trends have led to America's heroin epidemic and prescription painkiller abuse over the past four decades: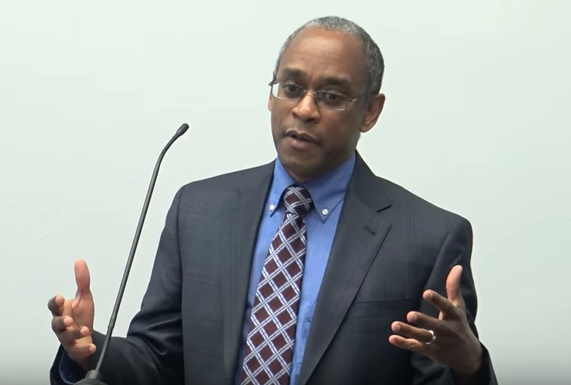 Certain drug regulations have spurred a recurring cycle of "boom and bust" in the painkiller drug market;
Rural Americans have seen dramatic economic declines—leading to unemployment, high stress and increased drug use; and
Challenges in the health care system have made it difficult to effectively treat people in chronic pain.
"This is a cruel confluence of three forces leading to the current epidemic in heroin, opioid and prescription painkiller abuse," Wailoo said. "With millions of people who depend on pain drugs, the lesson from the history of drug reform is the need for balance."
Applying lessons from the past to the present crisis, Wailoo showed how scientists have long sought a "magic painkiller" to replace morphine, often to be disappointed by the social or health consequences of the new drugs. This has led to what Wailoo calls a "boom-and-bust cycle," in which new pain medications are produced in large volumes, then later pulled from the market or regulated more strictly once side-effects or abuse occurs. This boom-and-bust cycle, which still occurs today, began when Demerol and Percodan were introduced in the 1950s, but has been accentuated since the 1980s.
"A system that promotes consumption will almost inevitably produce market successes but also periodic crises," Wailoo said. "The current prescription drug crisis was a problem waiting to happen."
Historically, drugs also have filled voids when people suffer economically. The loss of factory jobs in 1950s and 1960s cities, and rural economic decline in the 1990s and 2000s, all led to drug epidemics.
"One recurring theme here is economic decline, whether rural, urban or suburban," Wailoo said. "These users are facing significant social economic challenges and have certain voids they're looking to fill."
A third economic driver lies with the skew toward drugs in the treatment of chronic pain. From 1960 to 1975, chronic pain became recognized as an important medical concern, and new drugs, multidisciplinary pain centers and other non-pharmacological treatment alternatives popped up. However, economically, it became easier to prescribe a pill then to provide more comprehensive treatment.
"By 2007, Americans consumed 83 percent of the world's Oxycodone. This cannot be because we have 83 percent of the world's pain," Wailoo said. "Giving drugs for pain has always been a cheaper route in an age of cost containment than more time-consuming treatments. And this is sadly how our economic system is designed to work. We live in a society where the market promotes consumption as the solution to our problems, but there are also forces that try to limit and modify overconsumption. So people in pain are often victims of this tug of war."
Today's drug epidemic was predicted some 16 years ago, Wailoo said, and a number of bills and policies aimed at fixing the problem were proposed but not adopted. A 2003 bipartisan bill aimed at addressing chronic pain passed the House of Representatives but failed by a few votes to pass the Senate. "This bill would've tackled a handful of issues that might have done some good," Wailoo said.
In terms of current policies, Wailoo stressed the need for adopting—and financially supporting—treatment alternatives for chronic pain. The underlying economic challenges confronting rural Americans must also be addressed.
"Going forward, we really need to promote alternatives so people in all kinds of pain look beyond drugs as the answer," Wailoo said.
The briefing was in the Cannon House Office Building in Washington, D.C. A brief Q&A followed the discussion.
For more information on the AHA, click here.