Mar 03 2021
Source
Princeton School of Public and International Affairs
As new variants of the novel coronavirus emerge and people consider whether to get vaccinated, it can be confusing to know where to turn and which information to trust. Who can answer questions such as the need for double-masking, whether the vaccine affects fertility, and how to navigate pandemic fatigue?
Enter "Those Nerdy Girls," an all-female, interdisciplinary team of researchers and clinicians who help people navigate what the World Health Organization calls the "infodemic" — the overwhelming amount of pandemic information and misinformation. They have expertise in epidemiology, nursing, mental health, demography, health policy, behavioral science, family medicine, and immunology. They're also moms, neighbors, and teachers, and they've all been personally affected by the virus.

In nearly a year, the Nerdy Girls' online platform, "Dear Pandemic," has grown into a trusted resource where nearly 100,000 followers ask questions and find evidence-based information related to Covid-19. The website currently features more than 850 searchable posts answering wide-ranging questions from interpreting the latest clinical trials to practical tips on navigating pandemic life.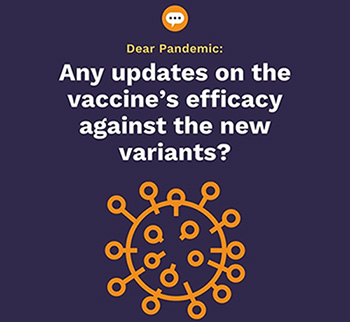 In a typical week, the 12-member team writes twice-daily practical posts, reaching more than two million people across four social media platforms each month. On Facebook, the power of the "share" button means followers can easily pass along accurate information to skeptical family and friends. On Instagram, topics such as "maskne" and sex and dating in the time of Covid-19 are especially popular among younger demographics.
Several Princeton alumni are among the Dear Pandemic founding members, including Jennifer Beam Dowd, associate professor of demography and population health at the University of Oxford, and Lauren Hale, professor in the Program in Public Health at Stony Brook University — both of whom received their Ph.D.s from the Princeton School of Public and International Affairs (SPIA). The team also includes public health scientist Lindsey Leininger and designer Mary-Jo Valentino, both of whom received their undergraduate degrees from Princeton. In addition, co-founder Alison Buttenheim was a postdoctoral research associate at Princeton's Office of Population Research and Center for Health & Wellbeing.
The project began organically in March 2020, with epidemiologist Malia Jones receiving questions from family and friends about how to handle the upcoming spring break. Following an email to her social circle that went public and viral — which even led to an appearance on the Dr. Phil show — she and Buttenheim launched a Facebook page to answer the public's questions about the rapidly spreading contagion. The pair tapped into their existing professional networks for help, including Dowd and Hale.
An important aspect of Dear Pandemic's success has been two-way communication with followers and building trust. "We answer questions honestly and transparently, and update our content as the science quickly evolves," said Dowd. "An early follower wrote, 'I trust anything those nerdy girls have to say' — so that's the moniker that stuck."
Dowd and Hale called their SPIA educations "the perfect training" for producing such a platform during a global health crisis, drawing on skills honed at SPIA to quickly absorb and clearly communicate data and research across different fields.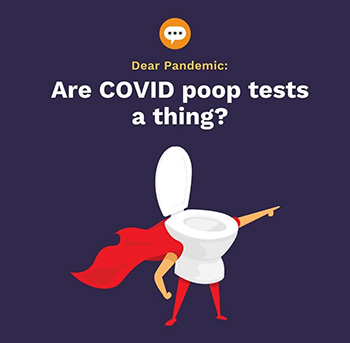 "A pandemic is such an immense health and social problem that no one discipline is sufficient to tackle it. The training we received at the School allows us to synthesize perspectives from biology, medicine, and population science, and give the bottom line for people's lives," Hale said. "It's rewarding to be a part of translating science to the public. Even when the facts are tough, we offer practical advice and a sense of hope and connection."
The team and their efforts have been featured in The New York Times, on CNN and the BBC, and in Nature magazine. They've advised on school re-openings and testified in front of Congress on vaccine hesitancy. They offer expertise freely during live video Q&As, manage an online question box, and publish a twice-weekly newsletter. A subset of posts is translated into Spanish and posted to Querida Pandemia, a Spanish-language mirror page on Facebook.
Despite the prestigious media coverage, the platform's style is relatable and friendly — connecting with followers from a place of empathy followed by the scientific evidence. An additional aim is to promote media literacy and "information hygiene" to equip readers to better fight the infodemic within their own networks.
"We see it as part of our mission to give people tools to have their own conversations with loved ones and to feel empowered to share accurate information that refutes myths," Dowd said. By remaining evidence-based and "checking politics at the door," she and her colleagues hope Dear Pandemic can continue to help mitigate the polarization of basic scientific information, such as a perception among some that the virus' mortality rate is lower than reported.
As deaths from the pandemic currently exceed 500,000 in the United States, Those Nerdy Girls will keep elevating awareness about topics such as vaccine safety, health disparities, herd immunity, and mental health implications of the pandemic. It's an effort they balance against their family responsibilities and their full-time jobs as researchers, doctors, and communicators.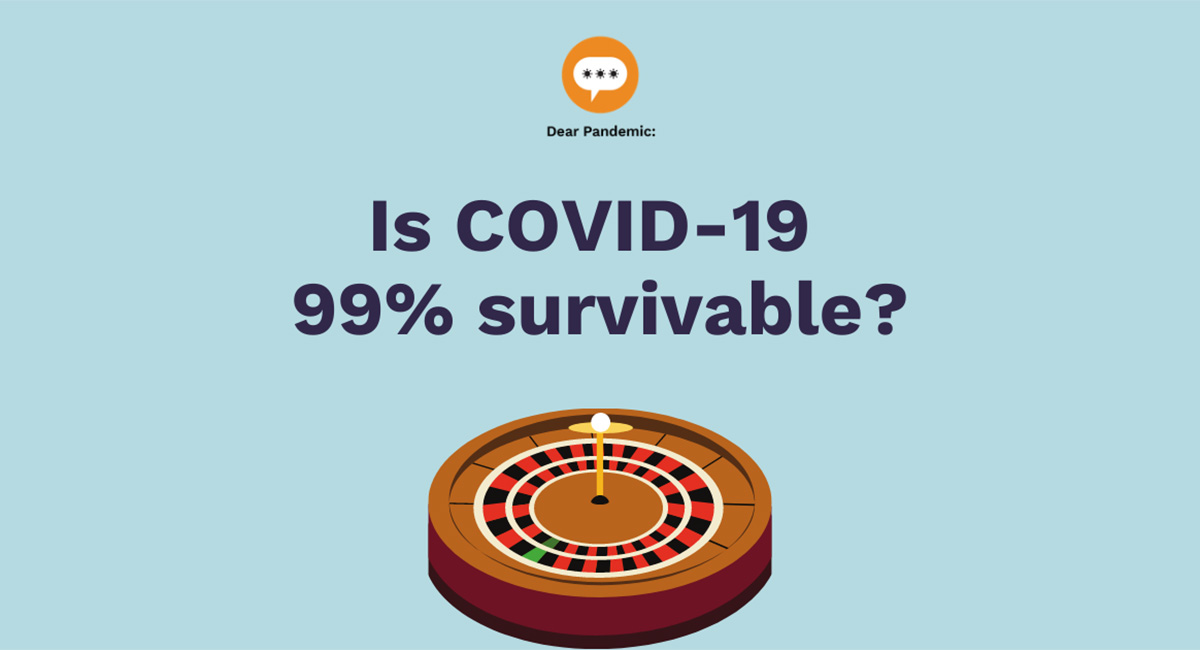 The group receives countless messages of appreciation from followers that keep them going. One follower shared, "While I don't understand all of the details…I don't have to understand it all because you people have built a level of trust, and it is this level of trust which helps us feel confident that the vaccines are overwhelmingly safe."
Looking ahead, the Nerdy Girls want to use the trust they have developed to continue communicating with the public about science and how it impacts their lives, as well as prepare for the next crisis.
"Amplifying the voices of female scientists during the pandemic has been one of the unexpected benefits of Dear Pandemic," said Dowd. "We are all eager to motivate and train the next generation of Nerdy Girls."