Sep 29 2015
Source
Woodrow Wilson School
When engaging with other countries, the U.S. government has a number of different policy instruments at its disposal, including foreign aid, international trade and the use of military force. But what determines which policies are chosen? Does the United States rely too much on the use of military power and coercion in its foreign policies? 
A new book released by a Princeton-Harvard team focuses on how domestic U.S. politics – in particular the interactions between the president, Congress, interest groups, bureaucratic institutions and the public – have influenced foreign policy choices since World War II and shows why presidents have more control over some policy instruments than others. Presidential power matters, and it varies systematically across policy instruments.
The book, "Sailing the Water's Edge: The Domestic Politics of American Foreign Policy" (publication date: Sept. 30, 2015) was written by Helen V. Milner, B.C. Forbes Professor of Politics and International Affairs at Princeton University's Woodrow Wilson School of Public and International Affairs, and Dustin Tingley, professor of government at Harvard University.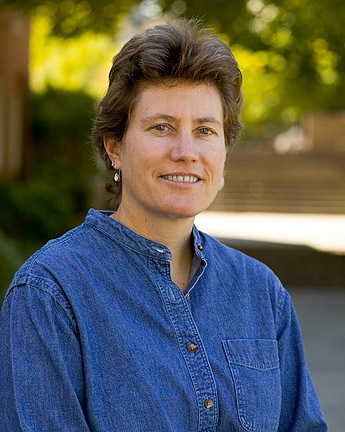 In the following Q&A, Milner and Tingley provide a preview of their work and explain the inspiration behind their book.
The authors will be joined in conversation by Bart Gellman '82, Pulitzer Prize-winning journalist, author and visiting specialist at Princeton's Woodrow Wilson School of Public and International Affairs on Tuesday, Dec. 1, 4:30 p.m., Robertson Hall. A book sale and signing will follow the discussion.
Q. Why did you write this book?
Milner: I have been interested in economic statecraft for many years. Examining American trade and foreign aid policy have been key themes in my work. The role of interest groups and Congress is really important in these areas. We wondered if they were also important in other foreign policy areas like military aid and troop deployments. A common view expression has been, "Politics stops at the water's edge," which gives the President central control over U.S. foreign policy. But we wondered if this was really true, hence our title. Taking an overall look at U.S. foreign policy – including all of its policy instruments – seemed an important step.
Q. What is the biggest takeaway?
Milner and Tingley: We found that presidential control over foreign policy varies greatly among the instruments he has at hand. Where material interests and ideological divisions are really important, the president has much less control over policy. This is critical because it may induce him to use the instruments that he has more control over more than is necessary or useful: i.e., his military means of influence.
Q. What are the policy implications?
Milner and Tingley: We think that this is a difficult problem given the structure of American politics. We propose a variety of policy suggestions, including raising the profile of the State Department; making the director of the U.S.'s economic aid program a cabinet level position; enacting a War Powers Act that takes Congress's input more seriously; giving key Congresspersons real access and oversight to intelligence operations; establishing a civilian corps to bring youth into government to work on key foreign policy challenges, such as cybersecurity, without having to join the military; bringing spending on economic tools of diplomacy more in line with military spending; and treating immigration reform as foreign policy issue.