Admissions was in Abidjan to hold information sessions and wow Côte d'Ivoire did not disappoint!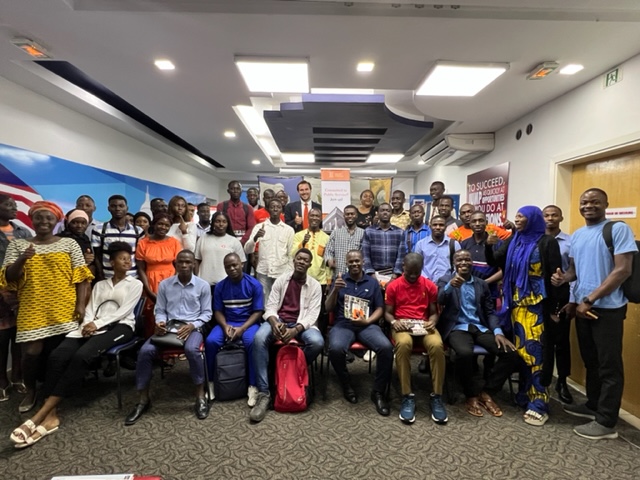 The sheer number of people attending our information sessions—in person and across the country, to the questions you all were asking, to the public service work that is ongoing—it all impressed us.
We look forward to our continued conversations and to welcoming some of you to campus in the coming years. Please remember to review our viewbook and admissions blog as you prepare your applications for admission to Princeton's School of Public and International Affairs.
We appreciate the additional language challenge for those coming from countries where English might not be the national language, like Côte d'Ivoire. That is why it is worth underscoring our individual and holistic application review process. No one thing in your file is determinative; specifically, since all courses are conducted in English at Princeton, we are looking for English Language proficiency as a part of our application review. You can find more information about how we think about this on our blog.
We send our best wishes to all as you prepare for the TOEFL or IELTS test, the two tests that Princeton's Graduate School current accepts to demonstrate command of English. The work you put in now to prepare for these tests will only serve you well in classes at Princeton and in your future professional careers thereafter.
To all those who joined us from the EducationUSA centers—in Abidjan and around Côte d'Ivoire, to those that joined us in person at the Andrew Young Center for Entrepreneurship, as well as those who we met and spoke with at the African School of Economics, and to everyone we had the privilege of meeting in Abidjan, we say: Thank you. Thank you for joining us. Thank you for your warm hospitality. Thank you for your great questions. Thank you for your commitment to serving your country. Thank you for your interest in the Princeton School of Public and International Affairs.
#PrincetonisPossible