The Graduate Admissions Office of the Princeton School of Public and International Affairs (SPIA) will be hosting a Fall Open House on Saturday, October 21, 2023 from 10:30 a.m. - 12:30 p.m. ET.
This event will be held in person, with a virtual simulcast to accommodate those who cannot join us in Princeton.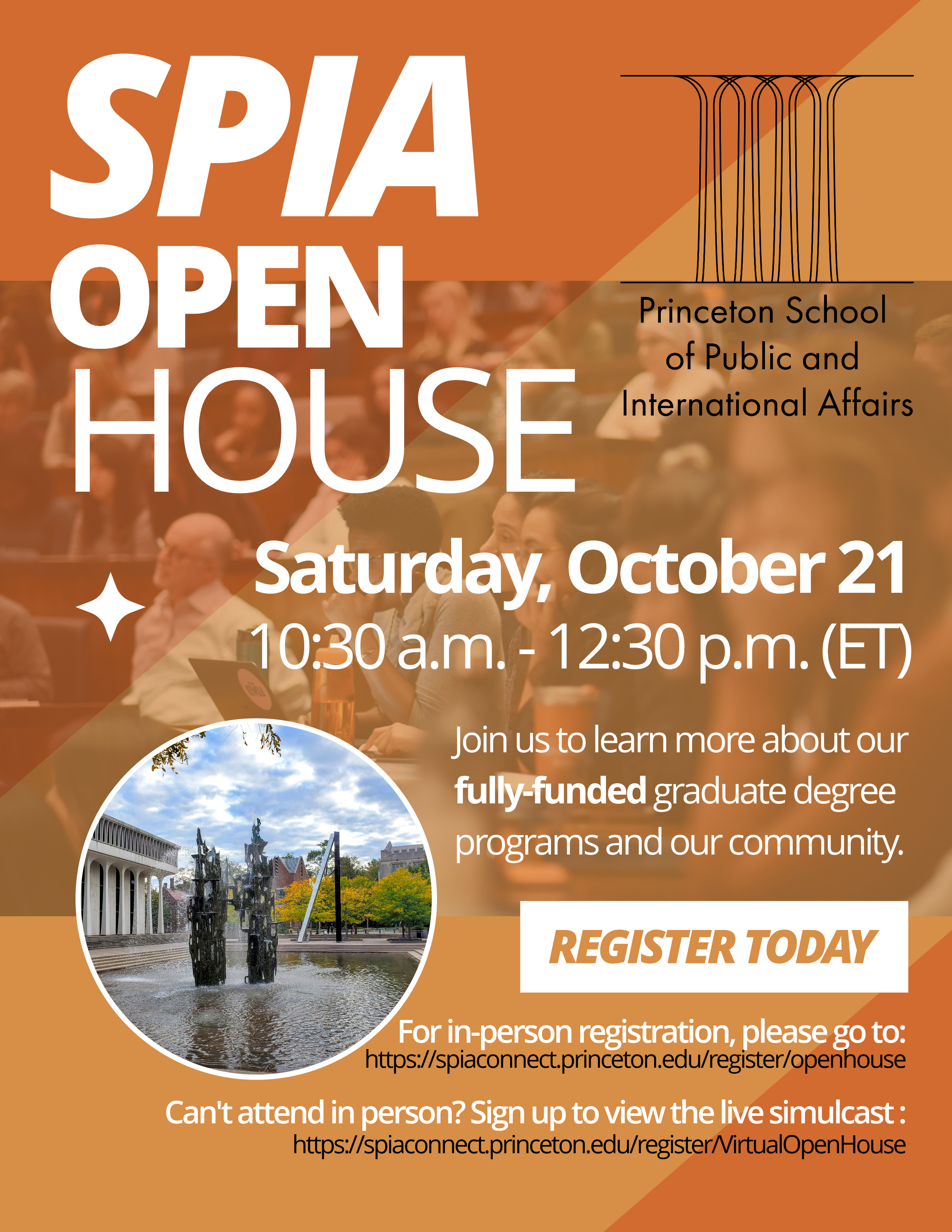 *Stay for the Princeton vs. Harvard football game at 1:00 p.m. SPIA will provide complimentary tickets for you and your guest(s)!

To register to attend in person, please go to https://spiaconnect.princeton.edu/register/openhouse.
**If you are unable to attend the Open House in person but would like to connect via live simulcast, please register online at https://spiaconnect.princeton.edu/register/VirtualOpenHouse.

We also offer a number of opportunities to Connect With Us through additional programming. We hope to meet you virtually or in person, in Princeton or on the road.
We look forward to sharing our community with you!