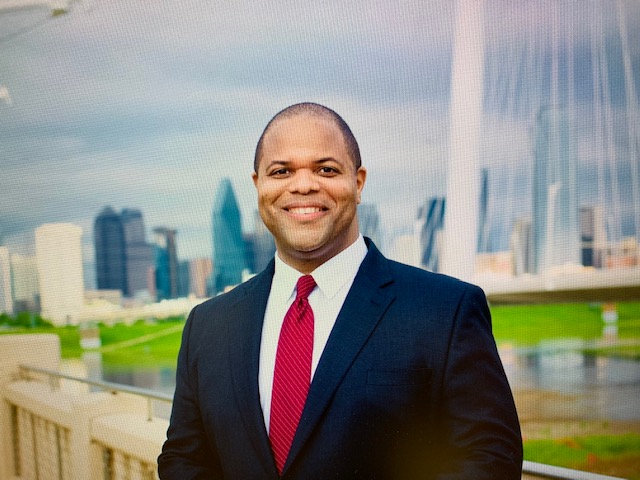 Jun 10 2019
By
Graduate Admissions Office
Eric Johnson, the 60th Mayor-Elect of Dallas, epitomizes exactly what the Princeton School of Public and International Affairs is all about.
A former Congressman in the Texas House of Representatives, where he has served since 2010, Johnson was just elected to be the 60th Mayor of Dallas, the second African-American to hold this position.
The School is proud of Mayor-Elect Johnson, and have tracked his career with pride.
From his time with the Public Policy and International Affairs Program (PPIA - about), where he completed his Junior Summer Institute (JSI) with the Goldman School of Public Policy at the University of California, Berkeley…
To his time at Princeton, where he earned his MPA degree, in concert with a law degree (see our joint-degree options here)…
To his work at the Texas legislature, where he was awarded the Dallas Regional Chamber's "Courage in Public Service Award," and where he vice-chaired the Natural Resources Committee and the General Investigating and Ethics Committee, as well as serving as a member of the executive committee of the National Black Caucus of State Legislatures… 
To his new role as Mayor...
Congratulations!
For additional information, please see this Alumni Profile. 
Or this Q&A titled: Correcting History Through Legislation, in the Princeton Alumni Weekly. Where Johnson speaks about the removal of a plaque outside his office honoring the "heroic deeds" of Confederate soldiers.
Here at the School, we are also working to address our own complex legacy with an exhibit that has begun construction and will focus on both the positive and negative aspects of Woodrow Wilson's legacy. The piece will be erected adjacent to the Fountain of Freedom on Scudder Plaza.
In his campaign for Dallas Mayor, Johnson talked about his work to improve pre-K in Dallas schools, work with the Dallas police department to increase trust and transparency in policing and to improve infrastructure.