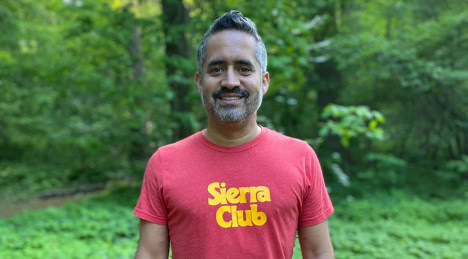 Aug 07 2020
By
Graduate Admissions Office
The Princeton School of Public and International Affairs is proud to celebrate Ramón Cruz MPA '02 on his selection as Sierra Club's newest president of the Board of Directors. The Sierra Club is the most enduring and influential grassroots environmental organization in the United States, and features nearly 4 million members. He is the first Latino president in the organization's 128-year history.
Having earned his MPA with a certificate in Science, Technology, and Environmental Policy (STEP), Ramon has built his career in environmental policy and urban planning. His professional experiences span from think tanks to the state Environmental Quality Board of Puerto Rico. A participant in the Public Policy and International Affairs program, his activism on social issues in Puerto Rico and desire for community engagement drove him to SPIA for its emphasis on public policy.
As part of his activism at SPIA, he helped organize a conference addressing the disenfranchisement of Puerto Rican citizens through a symposium on Vieques. With support from the University and Professor Arcadio Diaz-Quinones, this event featured Jesse Jackson and Sonia Sotomayor '76, and helped bring his academic coursework to life. 
Thinking of his time at Princeton, he credits the MPA's quantitative coursework for teaching him how to read and interpret data. He cites these skills as foundational to his advocacy work and a crucial part of his policy toolkit.
As a community, we celebrate Ramón Cruz on this great achievement.
To read Ramón's full interview with the Center for Policy Research on Energy and the Environment at Princeton, please see here.