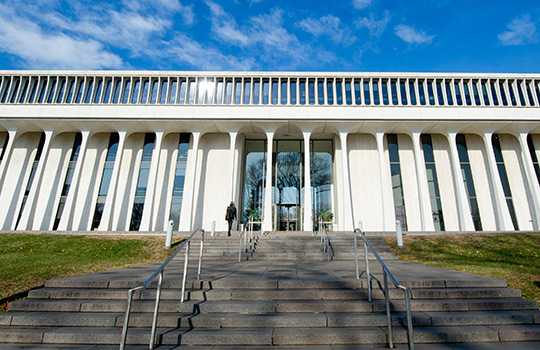 Sep 14 2020
By
Cecilia Elena Rouse, Dean
Welcome to my just-launched blog.  As we find ourselves necessarily distanced due to Covid-19 safety precautions, we need new means of communications to stay in touch. I hope this is one way I can keep you informed about goings on at the School this year.
Right now I am spending a lot of time thinking, talking, and planning to meet President Eisgruber's call "to develop plans and proposals on ways to combat systemic racism at Princeton and beyond." Students have been an important part of the conversation with their petitions to the School.  In response, my senior team and I developed ideas that were discussed at the Cabinet retreat this past August. As some of those preliminary ideas develop, I will share our progress and ideas with you.
Part of this effort includes ensuring that racism is appropriately addressed in our curriculum. The undergraduate concentration was due for review this year, eight years after the major was significantly reformed. The Master in Public Affairs (MPA) program was due for review in a couple of years, but we moved up a careful examination of just the core to consider how to make our curriculum current as well as ensure that we teach skills important for designing and implementing policy in a diverse society. As these reviews take shape, I will share progress here.
Finally, we are distanced but not distant. I want our community to find ways to connect – over the transom and in person when possible. We are in the process of developing walking tours and "meet-and-eats" for those on or near campus, and virtual programming to Zoom us together.
By design, the name of this blog is "Dean's Dialogue." I hope to hear from you. Spiadean@princeton.edu.