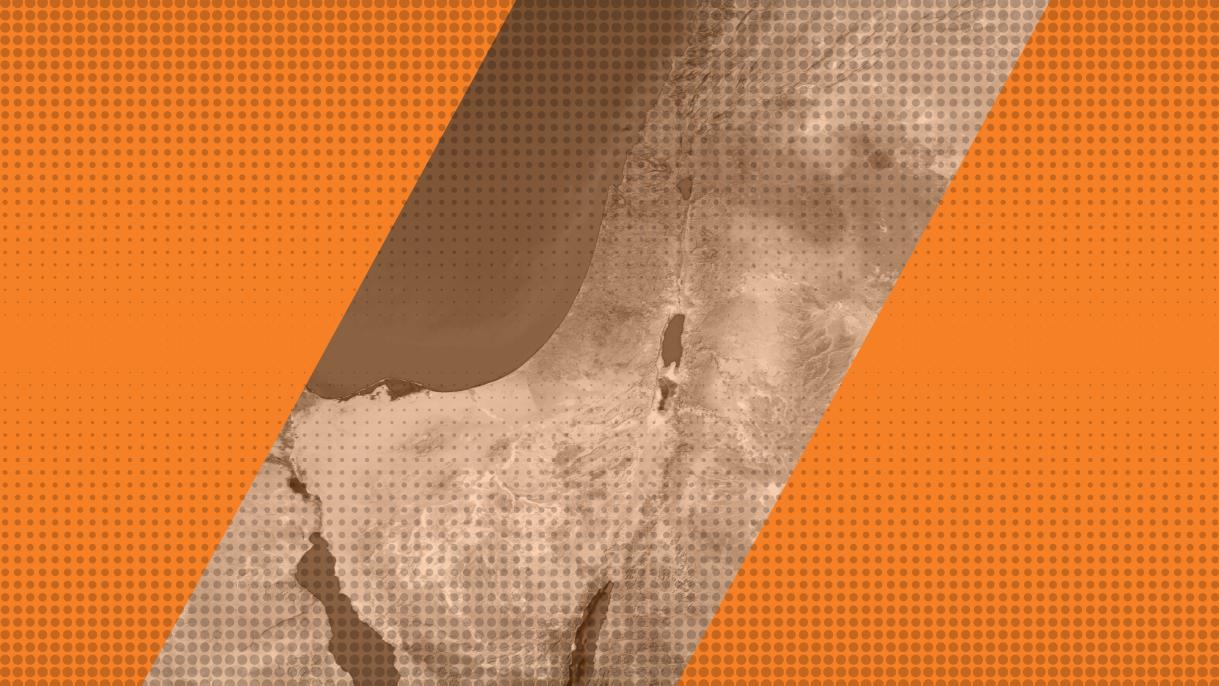 The Current Israeli-Palestinian Conflict: Constructive Campus Conversations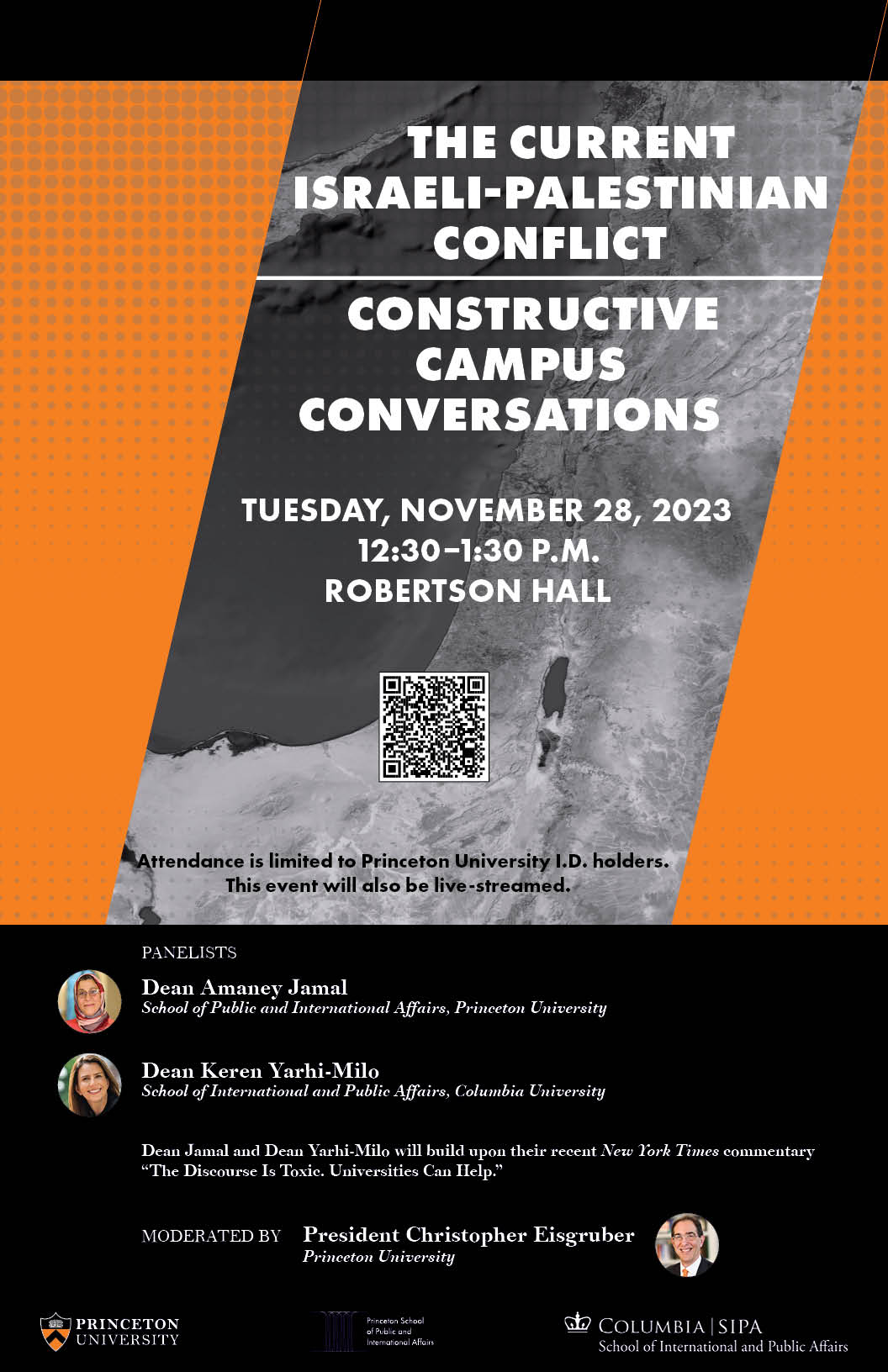 Date & Time
Nov 28 2023
12:30 PM - 1:30 PM
Speaker(s)
Keren Yarhi-Milo
Amaney Jamal
Christopher Eisgruber
Audience
Restricted to Princeton University
Moderator
Christopher Eisgruber, President, Princeton University 
Panelists
Dean Amaney Jamal | Dean, School of Public and International Affairs, Princeton University
Dean Keren Yarhi-Milo | Dean, School of International and Public Affairs, Columbia University
Joined by Princeton University President Christopher Eisgruber, Dean Jamal and Dean Yarhi-Milo will build upon their recent New York Times commentary The Discourse Is Toxic. Universities Can Help.
This event is PU ID only, please make sure you have your PU ID available when you arrive to the event. 
Lunch will be served following the lecture. 
This event is sponsored by the Princeton School of Public and International Affairs, Princeton University, and the School of International and Public Affairs, Columbia University.