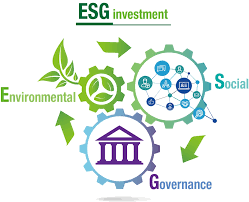 Date & Time
Mar 17 2022
12:15 PM - 1:20 PM
Speaker(s)
Richard Hutchinson, Boston Consulting Group
Audience
Open to the Public, Registration Required
Please join us for an interactive conversation with Richard Hutchinson, Senior Partner/Managing Director/Global Leader, Boston Consulting Group Inc, about ESG considerations and practices in the corporate, investment and non-profit worlds.
___________________________________________________________
Richard Hutchinson leads Boston Consulting Group's Social Impact (SI) practice globally. 
Since joining BCG in 1993, Rich has largely focused on enhancing marketing, pricing, and commercial capabilities for clients across a range of industries, including health care, industrial goods, consumer goods, travel and tourism, and transportation. 
He also has a long history of deep engagement in BCG's SI work, including leading BCG's global partnership with Yunus Social Business. Rich has played a key role driving BCG's thought leadership across a wide range of SI topics as well, from addressing climate change to eliminating Hepatitis C. 
Throughout his client work, Rich drives bottom-line impact through the creation of new go-to-market strategies, superior execution tactics, and the development of organizational commercial capabilities. 
Passionate about building both BCG and great BCG teams, Rich has held a number of previous leadership positions including global leader of the firm's Marketing, Sales, and Pricing practice, founder and leader of BCG's Pricing Enablement Center, BCG's global Chief of Staff, and member of both BCG's Operating and Executive Committees.