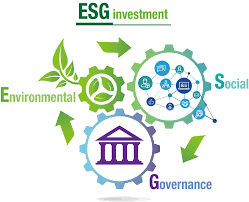 Date & Time
Mar 24 2022
12:15 PM - 1:20 PM
Speaker(s)
Cecilia Chao, Bain Capital
Ron Jarvis, The Home Depot
Audience
Open to the Public, Registration Required
Zoom registration required.(link is external)
Please join Cecilia Chao, Bain Capital and Ron Jarvis, Home Depot for an interactive conversation about ESG considerations and practices in the corporate, investment and non-profit worlds.
___________________________________________________________
Ms. Chao joined Bain Capital in 2008. She is a Managing Director on the Bain Capital Double Impact team. Prior to her current role, she was a member of the Private Equity Portfolio Group.
Prior to joining Bain Capital, Ms. Chao was a Vice President at Del Monte Foods. She led the Strategic Planning & Business Development group and held positions in Marketing. Prior to Del Monte, Ms. Chao was a consultant at McKinsey & Company, where she primarily focused on the CPG and financial sectors.
Ms. Chao received an MBA from Harvard Business School and a BA from Yale University, where she double majored in chemical engineering and economics.
Ron Jarvis is the Chief Sustainability Officer for The Home Depot. He is responsible for aligning the Company's business strategies with its social, environmental and sustainability objectives. Ron also leads our SER factory audits, Utility Rebates, Product Safety departments, and he is the chairman of the Home Depot Environmental Council. 
Ron joined the Company in 1995 as a merchant. He has held positions of increasing responsibility including divisional merchandise manager, national product merchant, global product merchant, vice president of merchandising and senior vice president of pro and tool rental. 
Ron is a past Board member of The Home Depot Foundation, as well as an Outward Bound Board member and a past member of the Yale Forest Forum. 
Prior to joining the Company, Ron spent 11 years with Lowe's in sales and merchandising. 
Ron has a bachelor's degree in business and economics from North Carolina State University.