Date & Time
Mar 16 2022
10:00 AM - 11:00 AM
Location
Cyril Black Conference Room, 019 Bendheim Hall
Speaker(s)
Her Excellency Dominique Hasler, Minister of Foreign Affairs, Principality of Liechtenstein 
Audience
Restricted to Princeton University
Secretary Hasler's address will be live-streamed on the Princeton University YouTube channel. Princeton faculty, students, and staff are welcome to attend in person; register here.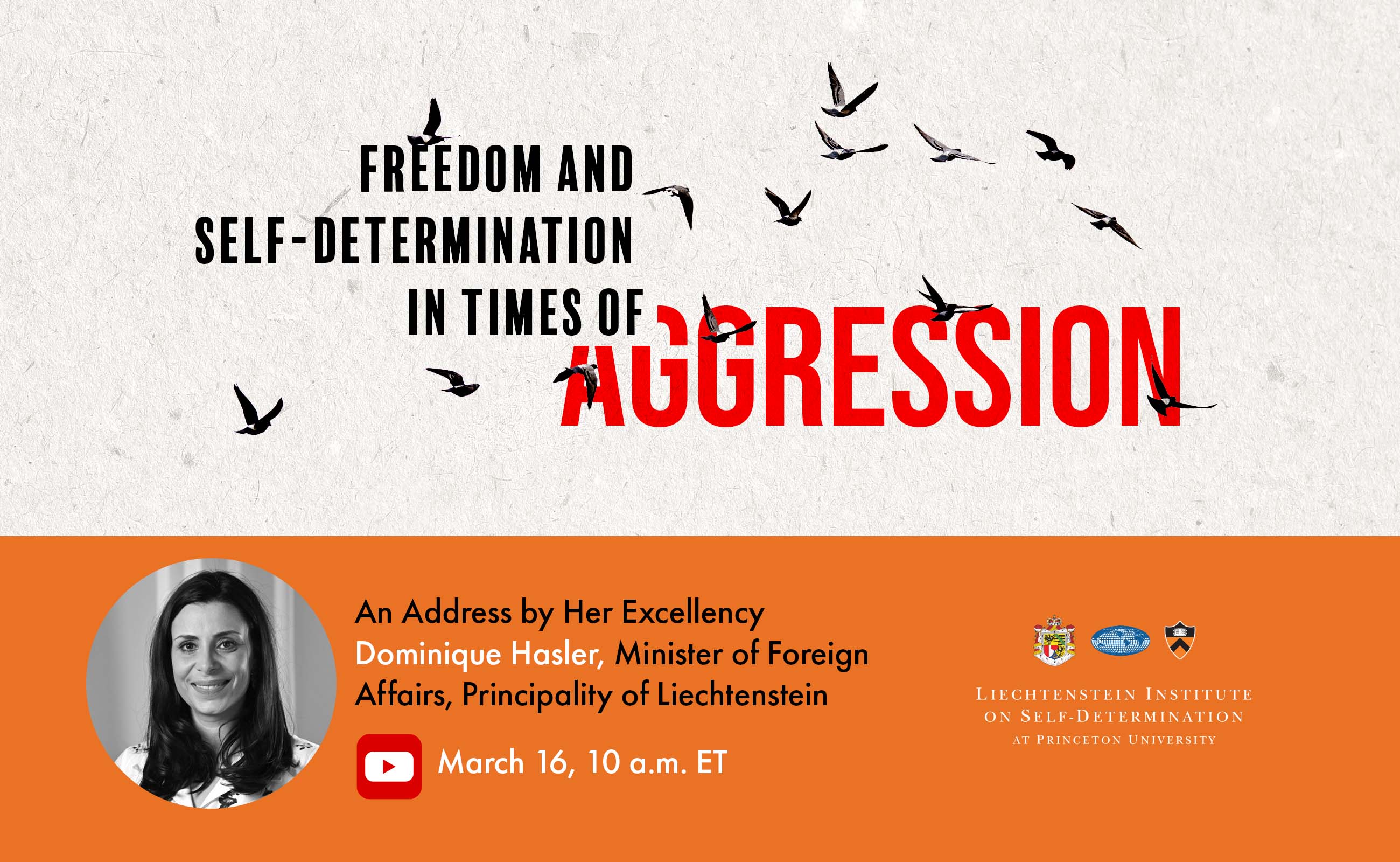 As the world grapples with the ongoing Russian aggression against Ukraine and its tragic consequences, the right to self-determination and the sovereign equality of States are challenged in the most fundamental way. What needs to be done to safeguard the will of the peoples, the inviolability of borders, and our fundamental rights in the 21st century? 
Dominique Hasler has been a member of the Liechtenstein government since March 30, 2017, as a member of the government responsible for the Ministry of the Interior, Education, and the Environment. She has headed the Ministry of Foreign Affairs, Education and Sport since 2021.  She attended the canton school in Sargans, where she completed her high school diploma and teacher training college. She then became a special education teacher at the Seidenbaum day school in Trübbach in 2000. Parallel to her teaching activity, she began studying Special Needs Education at the Intercantonal University for Curative Education in Zurich, which she completed in 2006 with the academic degree Master of Arts. From 2006 she worked as a special education teacher at the special education day school at the curative education center in Schaan and from 2007 to 2009 completed training in organizational development and coaching at the Institute for Applied Social Sciences in Bad Ragaz. In 2008 Dominique Hasler became a member of the board of directors and was entrusted with the area management of the special education day school at the curative education center in Schaan. In 2010, she switched careers to the Liechtensteinische Alten- und Krankenhilfe (LAK), where she was a member of the management board. She managed Haus St. Martin in Eschen for around 6 years and was responsible for the technical, administrative, and personnel management of around 80 employees and trainees, in addition to organizational development and communication.
---
*IMPORTANT: Princeton students, faculty, and staff who are permitted on campus are welcome to attend the event in person. Due to Princeton University Covid restrictions, we are obligated to keep a record of every person that attends. Therefore, in order to attend the event in person, you must RSVP.