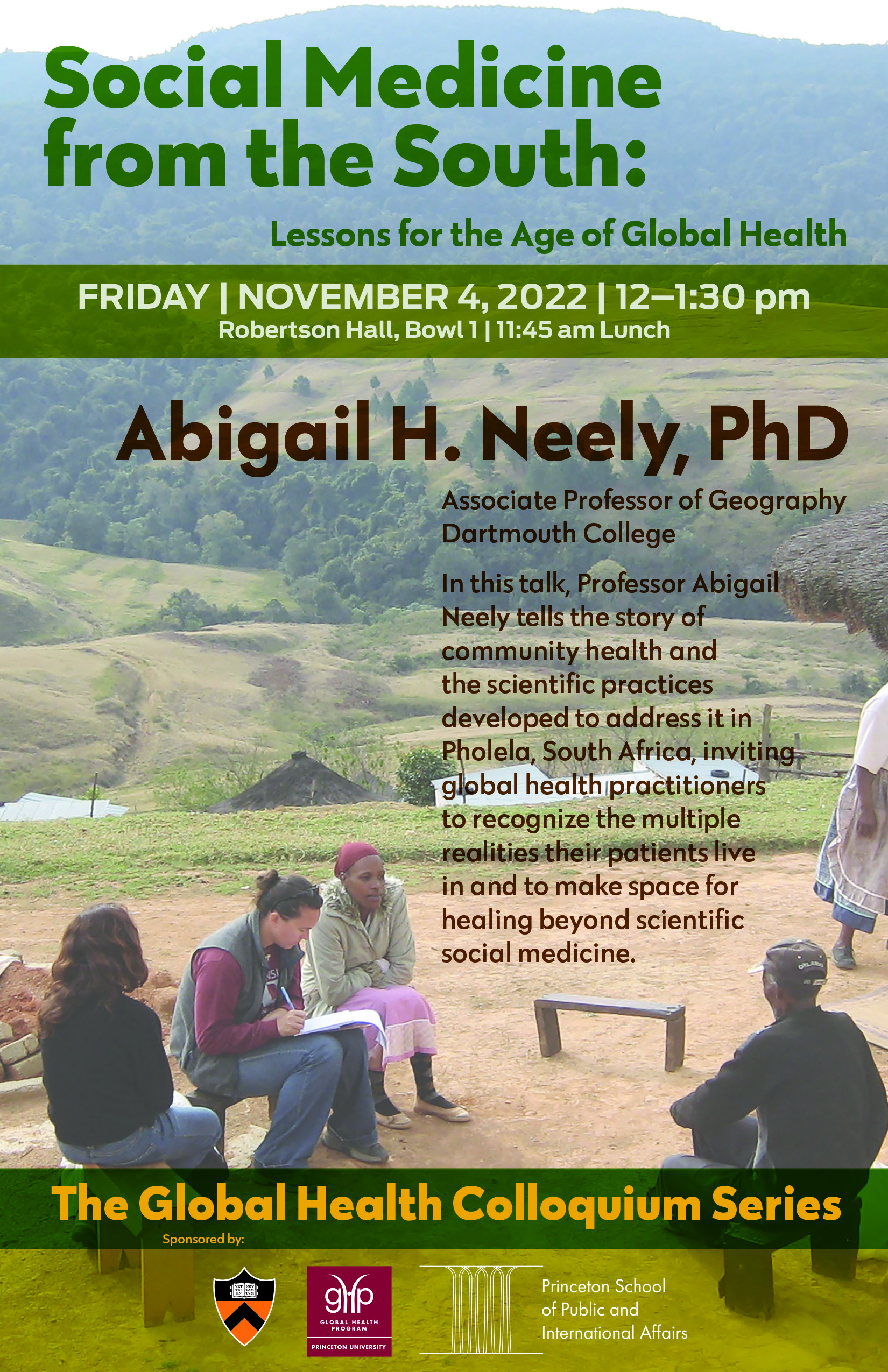 Date & Time
Nov 04 2022
12:00 PM - 1:30 PM
Audience
Open to the Public
In this talk, Professor Abigail Neely tells the story of community health and the scientific practices developed to address it in Pholela, South Africa, inviting global health practitioners to recognize the multiple realities their patients live in and to make space for healing beyond scientific social medicine.
Abigail H. Neely '01 is an associate professor of geography at Dartmouth College. Her work examines the histories and presents of biomedicine and traditional medicine in rural South Africa through political ecology and medical anthropology lenses. In addition to her book, Reimagining Social Medicine from the South, she has published in geography, anthropology, African Studies, medical, and public health journals. Her current work examines the generative power of Black life in the wake of apartheid. She is a committed teacher and advocate for a more diverse and inclusive university and a mom to two boys, one who is very energetic and one who is very relaxed.
Lunch to be served starting at 11:45am.