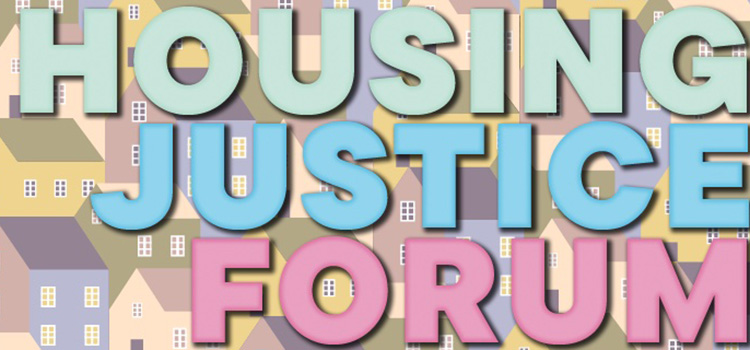 Date & Time
Dec 10 2022
11:00 AM - 3:00 PM
Location
Princeton Public Library
Community Room
Speaker(s)
Jacob William Faber
Ellora Derenoncourt
Douglas Massey
Thomas J. Sugrue
Sara Bronin
Jean Pierre Brutus
Peter Kasabach
Matt Mleczko
Audience
Open to the Public, Registration Required
Panels of experts discuss the housing crisis in America with a focus on how we got here and what can be done. The program will be both in person and virtual. Registration required.
Registration is required to attend either in person or on Zoom.
Registration for IN-PERSON event closes December 5. Register here.
To attend virtually, please join us via Zoom here.
The in-person event consists of panel discussions at 11 a.m. and 1 p.m. with lunch at noon. At 2 p.m., there will be an opportunity to connect with local organizations that are working to address housing issues.
11 a.m. - Panel Discussion: "How Did We Get Here?"
This panel will offer national and regional context for the housing crisis.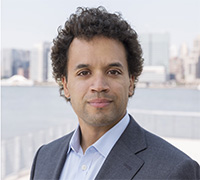 Jacob William Faber is an Associate Professor of Sociology and Public Service in New York University's Robert F. Wagner School of Public Service and holds a joint appointment in NYU's Sociology Department. His research and teaching focuses on spatial inequality. He leverages observational and experimental methods to study the mechanisms responsible for sorting individuals across space and how the distributions of people by race and class interact with political, social, and ecological systems to create and sustain economic disparities. Through investigation of several aspects of American life, he demonstrates that a pattern of "institutional marginalization" emerges as a powerful mechanism connecting segregation to socioeconomic disadvantage.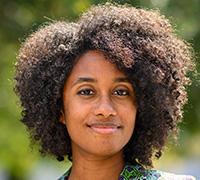 Ellora Derenoncourt is an Assistant Professor of Economics at Princeton University and a member of the Industrial Relations Section of Princeton Economics. Derenoncourt is the founder and faculty director for the Program for Research on Inequality at Princeton Economics. She works on labor economics, economic history, and the study of inequality.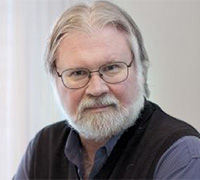 Douglas Massey is Henry G. Bryant Professor of Sociology and Public Affairs, with a joint appointment in The Princeton School of Public and International Affairs. A member of the National Academy of Sciences, the American Academy of Arts and Sciences, and the American Philosophical Society, he is the current president of the American Academy of Political and Social Science and is a member of the Council of the National Academy of Sciences and co-editor of the Annual Review of Sociology. Massey's research focuses on international migration, race and housing, discrimination, education, urban poverty, stratification, and Latin America, especially Mexico. He is the author, most recently, of "Brokered Boundaries: Constructing Immigrant Identity in Anti-Immigrant Times," coauthored with Magaly Sanchez and published by the Russell Sage Foundation.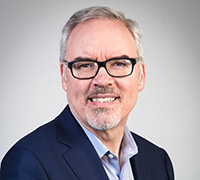 Moderator: Thomas J. Sugrue is Silver Professor of Social and Cultural Analysis and History and Director of the Cities Collaborative at New York University. He is the author or editor of nine books, including the Bancroft Prize winning, "The Origins of the Urban Crisis: Race and Inequality in Postwar Detroit," the first sweeping history of the civil rights movement outside the south, "Sweet Land of Liberty: The Forgotten Struggle for Civil Rights in the North," and "Not Even Past: Barack Obama and the Burden of Race." His newest book is "The Long Year: A 2020 Reader." Sugrue has served as an expert witness for several voting rights, civil right, and housing discrimination cases and has been president of the Urban History Association and the Social Science History Association. 
Noon - Lunch (provided as part of the in-person event)
1 p.m. - Panel Discussion: "What Can We Do?"
The panel highlights various contemporary solutions being explored and the interplaying factors among them – especially in the Princeton area.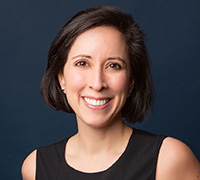 Sara Bronin is a Mexican-American architect, attorney, and policymaker specializing in property, land use, historic preservation, and climate change. She is a professor of planning and law at Cornell University, and she was recently nominated by President Biden to Chair the Advisory Council on Historic Preservation, pending Senate confirmation. She founded and directs the National Zoning Atlas, has served as an advisor to the National Trust for Historic Preservation and the Sustainable Development Code, served on the board of Latinos in Heritage Conservation, and founded Desegregate Connecticut. She was educated at Yale Law School (Truman Scholar), Oxford (Rhodes Scholar), and the University of Texas. She is the author of the forthcoming book, "Key to the City."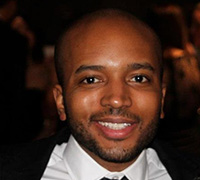 Jean Pierre Brutus is a senior counsel in the Economic Justice Program at the New Jersey Institute for Social Justice. Prior to joining the Institute, Brutus worked at Bronx Legal Services, where he represented indigent Bronx tenants facing eviction in various courts and administrative proceedings. Brutus is a 2007 graduate of Georgetown University, graduating with a major in Sociology and a minor in African American Studies. As a graduate of the JD/PhD program at Northwestern University, Brutus is a graduate of Northwestern Pritzker School of Law and he earned his PhD in African American Studies from The Graduate School at Northwestern University. As a law student, he served as a senior articles editor for the Journal of Law and Social Policy. As a PhD student, he also served as an assistant editor of the Journal of Africana Religions. Brutus wrote a dissertation that examined the origins of Black politics outside of the traditional public sphere to conceptualize the counterpublic of Black politics as bifurcated into a civil and uncivil Black politics.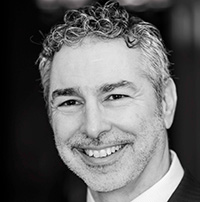 Peter Kasabach is the Executive Director of New Jersey Future, a nonprofit statewide policy and practice organization that advocates for strong, healthy, and resilient communities for everyone. Prior to joining New Jersey Future, Peter served as the Chief of Policy for the New Jersey Housing and Mortgage Finance Agency, and prior to that led all planning and real estate programs at the Trenton-based community development organization, Isles. Kasabach has been active in many community revitalization efforts on topics including the visual arts, historic preservation, housing, economic development, climate change, public education, and green building. He is an advocate for walkable, urban living and lives and works in Trenton, New Jersey. Kasabach is a licensed New Jersey Professional Planner, and holds a B.S. in Economics from the Wharton School of the University of Pennsylvania.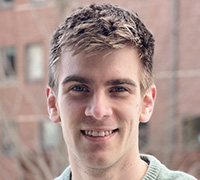 Moderator: Matt Mleczko  is a doctoral candidate in Population Studies and Social Policy and a Prize Fellow in the Social Sciences at Princeton University. He primarily studies housing inequality and housing policy, with a particular interest in policies that promote affordable housing and integrated, cohesive communities. His dissertation explores the evolution of residential integration in the 21st century and its connection to zoning and land use policy. Mleczko is also a graduate student researcher with the Eviction Lab and a member of the Princeton Affordable Housing Board. 
2 p.m. - Action Fair
In-person attendees will have the opportunity to connect with people and organizations who are working on housing and related efforts locally. All attendees will have access to a resource guide listing local organizations and initiatives.
---
Co-sponsored by the Princeton University School of Public and International Affairs in New Jersey.
Presented with support from the National Endowment for the Humanities: Any views, findings, conclusions or recommendations expressed in this programming do not necessarily represent those of the National Endowment for the Humanities.
Presented in partnership with Arm in Arm, Habitat for Humanity for Burlington and Mercer Counties, Housing Initiatives of Princeton, Labyrinth Books, Princeton Community Housing, Princeton Future, Princeton Housing Authority, Princeton Human Services, Princeton Planning Department, Not In Our Town Princeton.