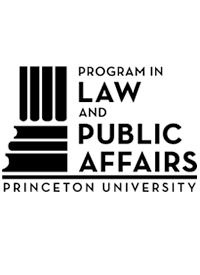 Date & Time
Nov 18 2019
4:30 PM - 6:00 PM
Speaker(s)
Maggie Blackhawk, University of Pennsylvania Law School
Audience
Open to the Public
Sponsor
<p><a href="http://lapa.princeton.edu/" style="color: rgb(0, 0, 0); text-decoration-line: underline; outline: 0px; font-family: arial, sans-serif; font-size: 14px; font-weight: 700; background-color: rgb(230, 231, 233);" target="_blank">Program in Law and Public Affairs</a></p>
LAPA's seminar format encourages attendees to familiarize themselves with the paper in advance. The author will open the session by summarizing the main themes in the paper and presenting some topics for discussion. Moderated Q&A follows.
Copies of the seminar paper are typically available about 10 days before the event, during regular business hours, at the LAPA Offices on the 3rd floor of Wallace Hall.
Maggie (McKinley) Blackhawk (Fond du Lac Band of Lake Superior Ojibwe) is Assistant Professor of Law at the University of Pennsylvania Law School. She researches and teaches in the fields of constitutional law, federal Indian law, and legislation.  Blackhawk's recent projects examine the ways that American democracy can and should empower minorities, especially outside of traditional rights and courts-based frameworks.  She is particularly interested in those formal legal institutions that empower minorities to govern and engage in lawmaking—petitioning, lobbying, distributed sovereignty, etc.—and how those institutions might be harnessed to better mitigate constitutional failures, like colonialism and slavery.  Blackhawk's research has been published or is forthcoming in the Harvard Law Review, Stanford Law Review, Yale Law Journal, and Cambridge University Press.  She received her B.A. from University of California-Los Angeles, and her J.D. from Stanford Law School.
https://lapa.princeton.edu/content/maggie-blackhawk-university-pennsylvania-law-school
More information: Contact Judi Rivkin, jrivkin@princeton.edu
Sponsored by the Program in Law and Public Affairs