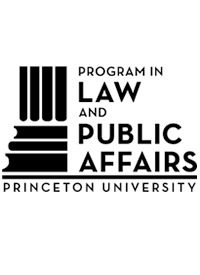 Date & Time
Mar 09 2020
4:30 PM - 6:00 PM
Speaker(s)
Robin A. Lenhardt, LAPA Fellow; Fordham University School of Law
Audience
Open to the Public
LAPA's seminar format encourages attendees to familiarize themselves with the paper in advance. The author will open the session by summarizing the main themes in the paper and presenting some topics for discussion. Moderated Q&A follows.
Copies of the seminar paper are typically available about 10 days before the event, during regular business hours, at the LAPA Offices on the 3rd floor of Wallace Hall.
Precis: The family is a key institution in society, but it has largely been omitted from current legal and social discourse about race and inequality in the United States. This Essay argues that using the family as a unit of analysis in understanding and addressing racial inequality can surface the mechanisms by which disadvantage operates. In advancing that claim, the Essay focuses primarily on African American families and uses the example of the U.S. Supreme Court's decision in Moore v. City of East Cleveland, a case that, although not often associated with race, provides important insights into families and structural racial inequality. With this, the Essay makes three important contributions. First, drawing on historical examples and current events, it shows how African American families have been "locked" into inequality over time. Second, drawing on my research on Moore – which I believe to be the most comprehensive file on the case outside of that developed by the lawyers involved – it reveals that the Justices intentionally avoided addressing race and missed an opportunity to address family inequality directly. Third, the Essay shows that the failure to attend to the link between family and inequality has adversely affected equal protection doctrine and our public discourse about racial inequality in the United States. The Essay begins by exploring how family inequality works and  then turns to consider Moore and the adverse consequences whitewashing the family and inequality has had on equal protection and public discourse about race in this country.
Robin A. Lenhardt specializes in matters pertaining to race, civil rights, family, and citizenship. Before entering academia, she held a number of positions in the private and non-profit sectors. She was a Counsel in the Washington, D.C. office of Wilmer, Cutler & Pickering, where she was a member of the litigation team that defended the University of Michigan in the affirmative action lawsuits of Grutter v. Bollinger and Gratz v. Bollinger. She received a Skadden Foundation Fellowship to work as a staff attorney for the National Lawyers' Committee for Civil Rights and also served as an attorney advisor in the U.S. Department of Justice's Office of Legal Counsel. She later returned to DOJ to review civil rights issues as part of President Barack Obama's transition team. Lenhardt is currently an American Bar Foundation Fellow and a member of the Brown University Corporation. She recently received the 2019 American Association of Law Schools' Clyde Ferguson Award for her teaching, scholarship, and service.  She holds an A.B. degree in English from Brown University; a J.D. from Harvard Law School; an M.P.A. from Harvard University's John F. Kennedy School of Government; and an L.L.M. from the Georgetown University Law Center.  After law school, she clerked for Judge Hugh Bownes of the U.S. Court of Appeals for the First Circuit, and Associate Supreme Court Justice Stephen G. Breyer. Lenhardt is currently co-editor of a book entitled Critical Race Judgments: U.S. Opinions on Race and Law. While at LAPA she is working on a book, Race, Law, and Family in an American City: The Untold Story of Moore v. City of East Cleveland.
More information: Contact Judi Rivkin, jrivkin@princeton.edu
Sponsored by the Program in Law and Public Affairs