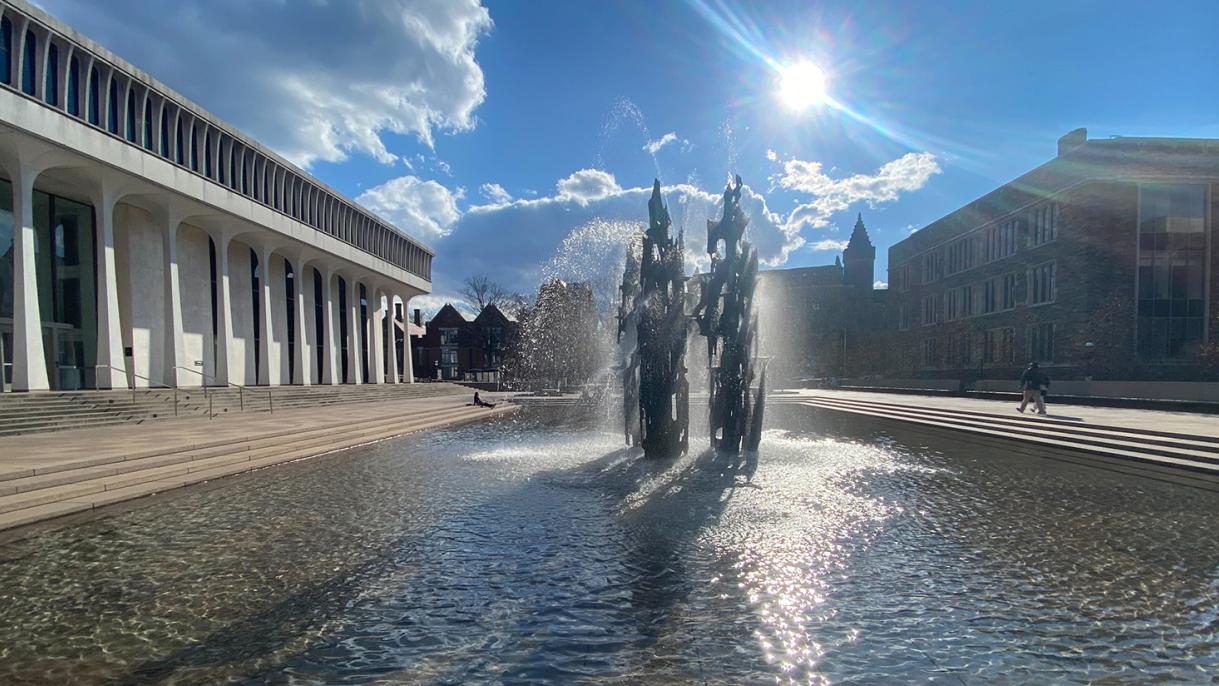 MPP Forum: Tales from Trenton: From Proposal to Passage – The Politics of Legislation' (GCD)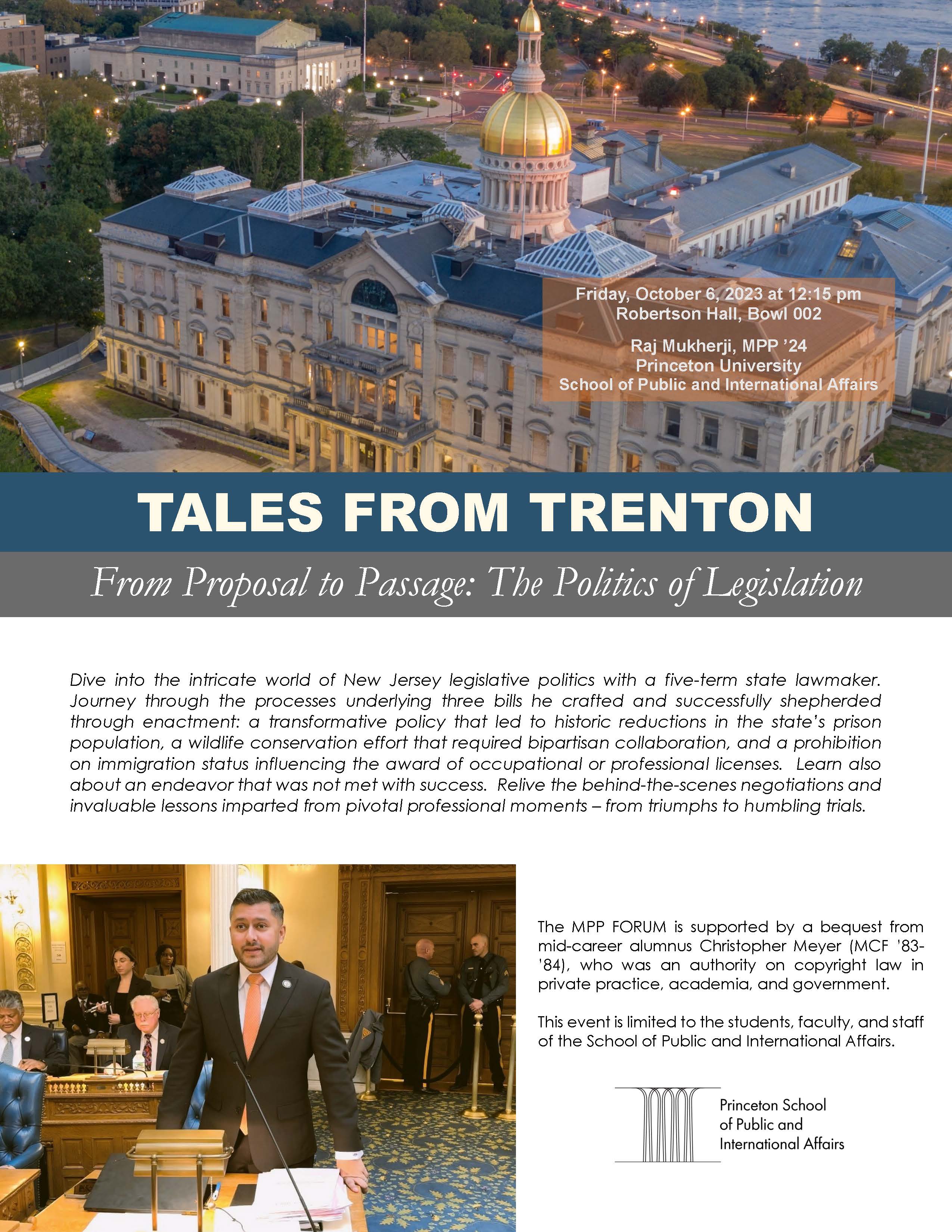 Date & Time
Oct 06 2023
12:15 PM - 1:30 PM
Audience
Restricted to SPIA graduate students, faculty and fellows
Dive into the intricate world of New Jersey legislative politics with a five-term state lawmaker.  Journey through the processes underlying three bills he crafted and successfully shepherded through enactment: a transformative policy that led to historic reductions in the state's prison population, a wildlife conservation effort that required bipartisan collaboration, and a prohibition on immigration status influencing the award of occupational or professional licenses.  Learn also about an endeavor that was not met with success.  Relive the behind-the-scenes negotiations and invaluable lessons imparted from pivotal professional moments – from triumphs to humbling trials – during his legislative service.
MPP Forum is a weekly event normally scheduled with lunch* on Fridays during the academic year. It allows each MPP student to showcase their career journey and expertise on policy issue of their choice with the SPIA community. This formal presentation is about 50 minutes followed by Q&A.
*RSVP required. Lunch will be served at noon. We will try our best but cannot guarantee accommodation for all dietary restrictions.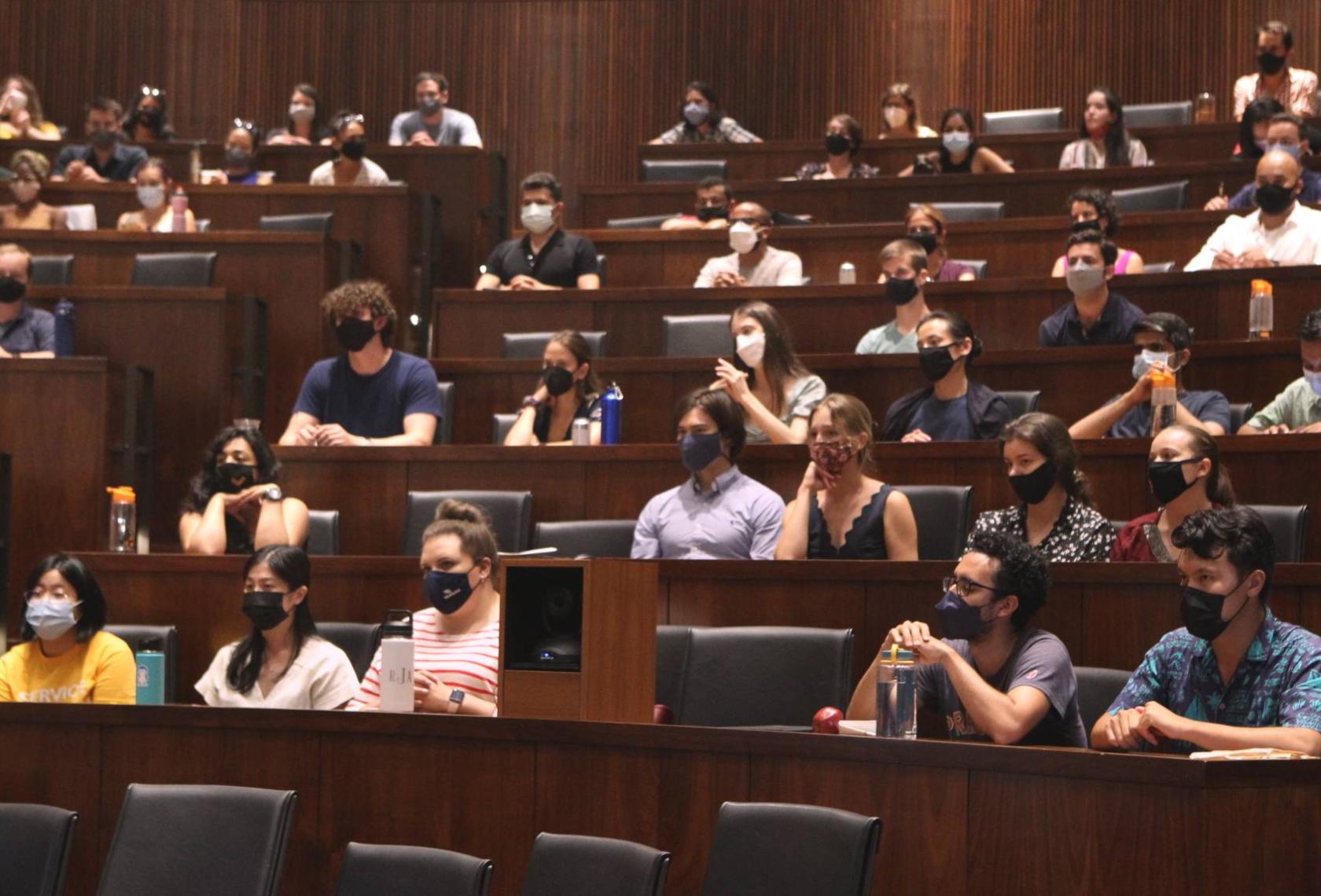 Learn More About the MPP Program at SPIA!
The one-year, full-time residential Master in Public Policy (MPP) degree is for midcareer professionals who are rising leaders in international and domestic public affairs.