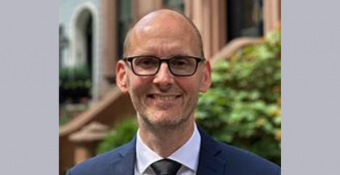 Date & Time
Nov 05 2020
12:15 PM - 1:20 PM
Speaker(s)
Torsten Slok, Apollo Management
Audience
Open to the Public
Zoom Webinar registration required.
Torsten Slok joined Apollo Management in August 2020 as Chief Economist and he leads Apollo's macroeconomic and market analysis across the platform. Prior to joining, Mr. Slok worked for 15 years as Chief Economist at Deutsche Bank where his team was top ranked in the annual Institutional Investor survey for a decade, including #1 in 2019. Prior to joining Deutsche Bank Mr. Slok worked at the International Monetary Fund (IMF) in Washington, DC and at the Organisation for Economic Co-operation and Development (OECD) in Paris.
Mr. Slok has a Ph.D in Economics and has studied at the University of Copenhagen and Princeton University.