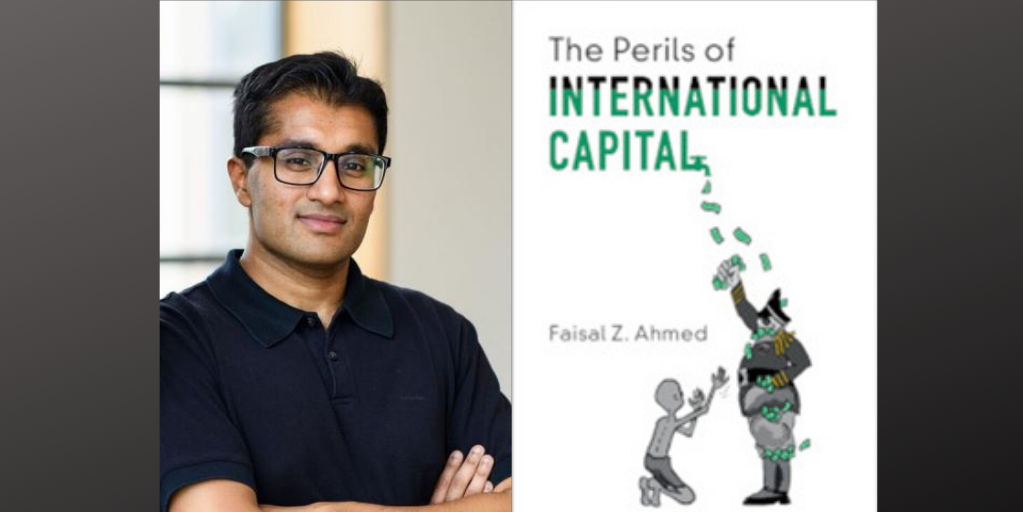 Date & Time
Nov 19 2020
11:00 AM - 12:15 PM
Speaker(s)
Faisal Z. Ahmed, Assistant Professor of Politics, Princeton University
Audience
Restricted to Princeton graduate students, faculty, and fellows
Can foreign capital empower dictatorship? This groundbreaking book develops a unified theory that links three prominent forms of international capital to the endurance of dictatorships. International capital empowers governments to finance two key instruments of non-democratic politics: repression and patronage. The Perils of International Capital uses theory, case studies, and cross-national statistical evidence to demonstrate causal effects between foreign capital and authoritarian politics. These finding are crucial to scholars and policymakers alike, as they call for a recalibration of the welfare effects associated with greater financial globalization. Ahmed reveals that, while foreign capital may improve economic development, it can tragically hinder democratic governance in the process.
Faisal Ahmed's Bio
Faisal's research and teaching interests focus on political economy and international economics. Some of his work has been published in the American Political Science Review, American Economic Journal – Macroeconomics, Review of Economics and Statistics, and the Journal of Law, Economics, and Organization.
Prior to joining the faculty at Princeton, Faisal was a Prize Research Fellow at Nuffield College, Oxford University. He spent the 2016-2017 academic year as the William C. Bark National Fellow at the Hoover Institute. Before transitioning to academia, Faisal spent a few years as an international and macroeconomist at the White House Council of Economic Advisers and the Federal Reserve Bank of Chicago.
______________________________________________________________________________________
Princeton's research community on Development Finance in Fragile States studies new models of development finance in the interest of raising incomes in the world's poorest countries. This initiative is a collaboration of faculty across Princeton, in strategic partnership with several international think tanks. Current strands of research include agricultural finance in Pakistan, access to finance in West Africa, private sector development; and reconceptualizing sovereign risk in countries where violence is limited to certain specific regions. The project aims to generate both academic and policy-oriented studies.