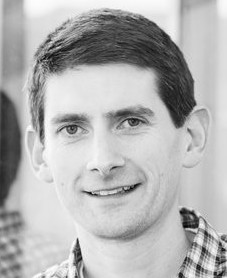 Date & Time
Feb 26 2020
12:00 PM - 1:00 PM
Speaker(s)
Jess Melanson, MPA '02, President and COO of Utilidata
Audience
Restricted to Princeton University
Join us for a pizza lunch with Jess Melanson to hear about his work on New Jersey's clean energy grid, and his career trajectory after his time at WWS.
Jess is President and Chief Operating Officer of Utilidata, which deploys software that better operates the clean electric grid. In his role at Utilidata, Jess oversees sales and marketing, partnerships, product delivery, finance and the development and execution of Utilidata's growth strategy. Jess joined Utilidata in 2018, bringing nearly 20 years of experience in energy policy, strategy, business development and operations. Prior to joining Utilidata, Jess led the Product team for Tendril, a consumer energy analytics firm. Jess also spent 8 years at PSEG, New Jersey's largest utility, where he was responsible for growing the company's clean energy business. Jess has also held senior policymaking positions in the New Jersey Governor's office and Board of Public Utilities. Jess is a graduate of Cornell University, with a Master's in Public Affairs from The Woodrow Wilson School at Princeton University. He lives in Montclair, New Jersey with his wife and three kids.
Please RSVP to ccrosby@princeton.edu so we can get an accurate count for food.