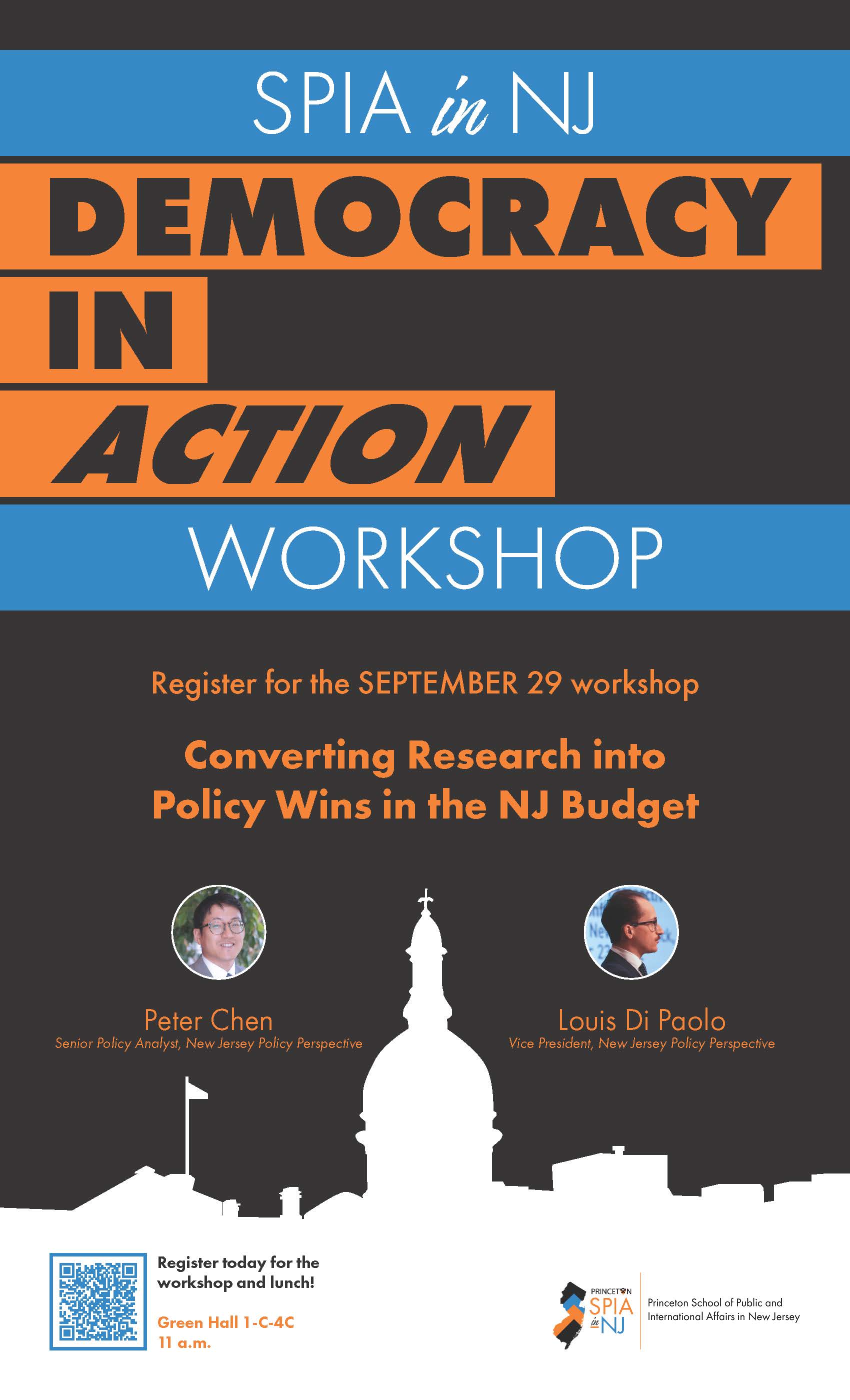 Date & Time
Sep 29 2023
11:00 AM - 12:00 PM
Speaker(s)
Peter Chen
Louis Di Paolo
Audience
Restricted to Princeton University, Registration Required
How can a think tank turn a good-on-paper policy into real-world results? New Jersey Policy Perspective's Louis Di Paolo and Peter Chen peel back the curtain to show how a state-level policy think tank can use policy papers, strategic coalitions, and creative communications to improve outcomes and social and economic equity for residents. Using some examples of NJPP's successes, including the state-level Child Tax Credit, Louis and Peter will walk through the nuts-and-bolts of keeping reports from gathering dust on a shelf and accomplishing policy change.
Speakers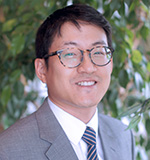 Peter Chen, Senior Policy Analyst at New Jersey Policy Perspective, has worked on child and family policy advocacy in New Jersey since 2014. Most recently, he spearheaded New Jersey's creation of a state-level Child Tax Credit. Peter's work has included coordination of the statewide nonprofit Census complete count campaign, advocacy to strengthen state and local laws to protect children from lead exposure, and reducing chronic absenteeism from school. Previously Peter served as Policy Counsel for KIDS COUNT grantee Advocates for Children of New Jersey. Peter received his JD from Yale Law School and his Bachelors of Arts from Indiana University-Bloomington.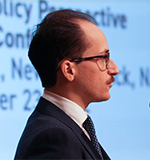 Louis Di Paolo, Vice President, works with the leadership team to guide and execute NJPP's policy agenda and strategic vision. He also leads NJPP's communications department, developing messaging and tactics that promote the think tank's research. Louis works closely with the media and other key stakeholders, edits reports and publications, manages social media accounts, and acts as spokesperson for the organization. Before joining NJPP in 2018, Louis was the Legislative Director for the New Jersey Working Families Alliance. He also served as a councilman in his hometown, Dumont, New Jersey, from 2016 through 2019. A proud product of New Jersey's public schools, Louis received his Bachelor of Arts in Political Science from Ramapo College of New Jersey.