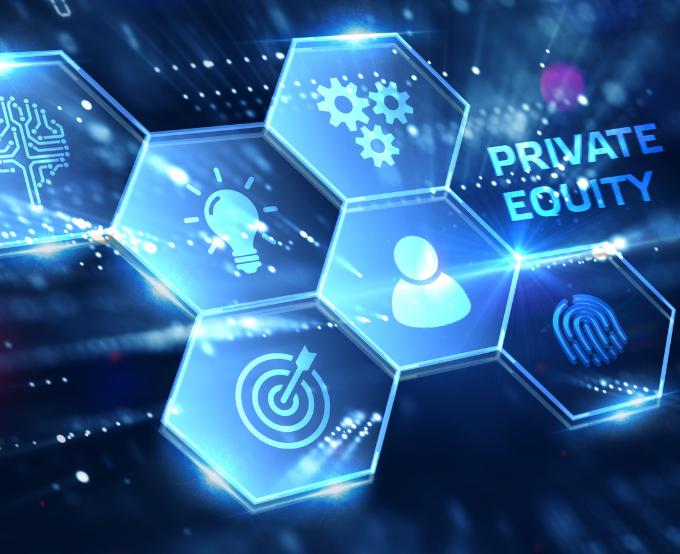 Date & Time
Dec 01 2021
12:15 PM - 1:20 PM
Speaker(s)
Jeff Luse '09
Aliya Shariff '01
Ramiro Jaramillo *16
Morten Sørensen
Bilge Yilmaz *00
Audience
Open to the Public
This will be a virtual panel discussion. Open to the public.
Join us for a virtual panel discussion about the large and booming private equity industry, its economic impacts, and the implications for policy. Organized by the JRCPPF Alumni Forum.
PANELISTS
| | |
| --- | --- |
| | Jeff Luse '09 joined Warburg Pincus in 2015 and focuses on energy investments, working with Zenith Energy, Navitas Midstream Partners, Brigham Minerals, ATX Energy, and Ridge Runner Resources. Previously, Jeff worked at Vestar Capital Partners where he focused on Financial Services and Diversified Industrial investments. Prior to that, he worked in the Financial Institutions Group at Credit Suisse. Mr. Luse received a B.A. in economics from Princeton University and an MBA from Harvard Business School. |
| | Aliya Shariff '01 is a partner at Ethos Private Equity, which is based in Johannesburg, South Africa, and the largest private equity firm in sub-Saharan Africa. Aliya has made and managed investments across Africa in multiple sectors including infrastructure, industrials, consumer goods, financial services, and healthcare. Prior to joining Ethos in 2020, Aliya was a Director at Kagiso Tiso Holdings and a Vice President at Africa Finance Corporation. She began her career in strategy consulting. Aliya holds a B.A. in public and international affairs from Princeton University and an MBA from the Harvard Business School. |
| | Ramiro Jaramillo *16 is Vice-President of Investments at the Renewable Resources Group (RRG), an impact private equity fund based out of Los Angeles, which invests in agriculture, ag-tech, renewable energy, and water infrastructure companies around the globe. Ramiro is the sourcing and execution lead for Latin America and has previous experience in Investment Banking and M&A(Deutsche Bank – NYC). Earlier in his career, Ramon worked at Saber Partners, Deutsche Bank, and Citi,in investment banking and mergers and acquisitions. Originally from Ecuador, Ramiro holds a Master in Finance from Princeton University, a Diploma in Finance from the Tecnológico de Monterrey (Mexico), and B.Eng from the Universidad San Francisco in Quito. |
| | Morten Sørensen is an associate professor of finance at the Tuck School of Business at Dartmouth. He works on entrepreneurial finance, venture capital, and private equity and focuses on understanding the behavior, performance, and economic effects of venture capital and private equity in individual transactions and in the broader economy. His studies have investigated the risks, returns, and illiquidity inherent in venture capital, private equity, and other alternative investments; the effects of private equity and venture capital investments on individual companies and for industries; and the role of management in venture capital and buyout deals. His research has been presented at numerous universities and conferences, has been featured in the Wall Street Journal, New York Times, Financial Times, Bloomberg, CNBC, and BusinessWeek, and has been published in leading academic journals. |
| | Bilge Yilmaz *00 is the Wharton Private Equity Professor, Professor of Finance, and Academic Director of the Harris Family Alternative Investments Program, all at the University of Pennsylvania's Wharton School of Business. His research focuses on corporate finance, alternative investments, and political economy. Recently, he has written on corporate governance, credit rating agencies, hedge funds, private equity, security design, short-selling constraints, corporate bankruptcy, and banks' internal risk models. His earlier articles appeared in leading academic journals including the top three in the field: Econometrica, American Economic Review, and Journal of Political Economy. He has designed a number of courses in corporate finance and alternative investments. He currently teaches courses on mergers and acquisitions, private equity, corporate bankruptcy, and European financial markets. He also leads the Wharton School's Joshua J. Harris Alternative Investments Program. Outside of Wharton, he is actively involved in asset management. Prior to his current appointment, he was a faculty member at Stanford's Graduate School of Business. He holds a B.S. in electrical engineering and physics from Bogaziçi University and a Ph.D. in economics from Princeton University. |
---
(Moderator) Hamza Chaudhry '19 is pursuing an M.Phil. in economic history at the University of Cambridge. Following his graduation from Princeton, Hamza worked as an associate consultant at Bain & Company. As the founder of the JRCPPF Alumni Forum, Hamza has long been interested in economic policy and finance issues. He graduated from Princeton in 2019 with a B.A. from the School of Policy and Public Affairs as well as a certificate in the History & Practice of Diplomacy.
(Moderator) Marina Finley '19 is a Treasury associate with GIC, Singapore's sovereign wealth fund. Previously she was an analyst with BNP Paribas. Marina is a founding member of the JRCPPF Alumni Forum and former Undergraduate Associate with longstanding interests in development, economic policy, and East Asia. She graduated from Princeton in 2019 with a B.A. from the School of Public and International Affairs with certificates in Mandarin Chinese, East Asian Studies and History & the Practice of Diplomacy.
(Moderator) Abhiram Karuppur '19 is an Associate at Ara, where he is focused on transaction execution and portfolio company management. Previously he was an investment banking analyst at JP Morgan.  He is a founding member of the JRCPPF Alumni Forum and was an active leader of the JRCPPF Undergraduate Associates, serving as Chair and Co-Chair from 2017-19. Abhiram graduated from Princeton in 2019 with a B.S.E in Chemical & Biological Engineering and certificates in Finance and Materials Science & Engineering.
(Moderator) Julia M. Zielczynska '19 is currently an analyst at Cornerstone Research. One of the founding members of the JRCPPF Alumni Forum, her interest in public policy and finance grew out of an internship at Synechron, Inc. in which she managed requirements for a Deutsche Bank project related to regulatory compliance. A long-time affiliate of JRCPPF,  Julia served as a Co-Chair of the Undergraduate Associates from 2017-19. She graduated from Princeton in 2019 with a B.A. (honors) in Economics.