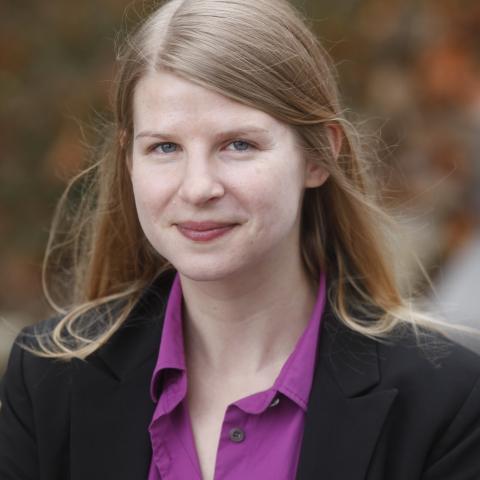 Research Scholar, Liechtenstein Institute on Self-Determination (LISD)
Office:
017 Bendheim Hall
E-mail:
bbuckinx@princeton.edu
Biography
Barbara Buckinx is a Research Scholar and Lecturer in Public and International Affairs at the Princeton School of Public and International Affairs. She received her PhD in Politics from Princeton University and also holds MA and MSc degrees in Psychology and Social and Political Theory, both from the University of Edinburgh.
Prior to returning to Princeton, she was a pre-doctoral fellow with the Political Theory Project at Brown University, a Justitia Amplificata and Kassel Foundation post-doctoral fellow at Goethe University Frankfurt, and a Fellow with the Center on Global Justice at the University of California, San Diego.
Her research interests lie in global governance, migration, refugees, citizenship, and borders. Her teaching interests also include the environment and gender. Her work has appeared in Critical Review of International Social and Political Philosophy, PS: Political Science & Politics, Migration Studies, Ethics & International Affairs, and Global Justice: Theory Practice Rhetoric. 
Selected Publications:
"Improving Virtual Workshopping: Reflections from an Online Community of Migration Ethics Scholars," PS: Political Science & Politics, 2022. With B. Buechel and S. Silverman.
Self-Determination and Sea-Level Rise. Liechtenstein Institute on Self-Determination, 2021. With M. Edbrooke and R. Ibrahem - Included in UN General Assembly, 2022, Sea-level rise in relation to international law, selected bibliography, UN Document A/CN.4/752/Add.1
"Foreign Policy and Domination: Licensing the State," in R. Beardsworth, G.W. Brown and R. Shapcott, Eds., The State and Cosmopolitan Responsibilities. Oxford University Press, 2019
"The Case Against Removal: Jus Noci and Harm in Deportation Practice", Migration Studies, 3(3), 319-412, 2015. With A. Filindra. - Winner, Migration Studies Best Article Award
Domination and Global Political Justice: Conceptual, Historical, and Institutional Perspectives. Routledge, 2015 (paperback 2018). Co-edited with J. Trejo-Mathys and T. Waligore.