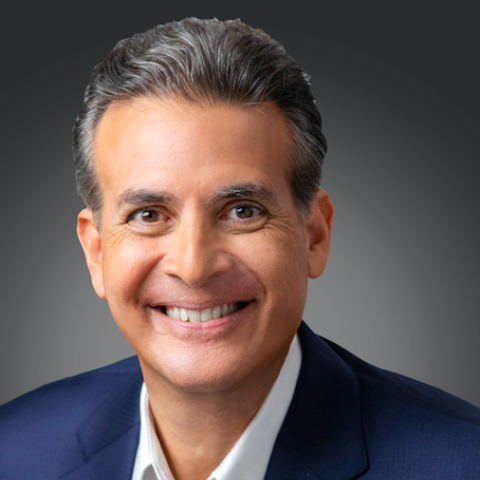 John L Weinberg/Goldman Sachs & Co. Visiting Professor and Visiting Lecturer in Public and International Affairs
Office:
A32 JR Rabinowitz
E-mail:
ebhatia@princeton.edu
Biography
Mr. Bhatia is an attorney, advocate and expert on fiscal matters and public policy with over 25 years of experience championing government / democracy reforms and public and private coalitions to achieve fiscally responsible policy targets, economic development, quality education and renewable energy goals.  He is currently a John L. Weinberg/Goldman Sachs & Co. Visiting Professor and visiting lecturer in public and international affairs at Princeton University and a Board Member of the Natural Resources Defense Council Action Fund. 
Mr. Bhatia grew up in Puerto Rico with his mother -a Puerto Rican political science professor- and his father – an economist from India and partition war survivor- who instilled in him core values of honest public service, opportunity for all, diversity, and civil rights.
As a public servant, Bhatia served as President of the Senate of Puerto Rico (2013-2017). In this capacity, he worked directly with former US Treasury Secretary Jack Lew, Moody's Investors Service, S&P, and Fitch Group, bondholders, and labor groups to design solutions in anticipation of a $72 billion default, the largest municipal bankruptcy in US history. He reformed and secured an open market for the island's energy sector to end the fully oil-dependent, inefficient state-owned monopoly of the Puerto Rico Electric Power Authority, and co-authored sweeping bipartisan legislation mandating an orderly transition to 100% renewable energy by 2050.  He is also a leader in the efforts to reform the broken public education system of Puerto Rico. Previously as the Director of Puerto Rico Federal Affairs Administration (2005-08), he was primarily responsible for articulating the local government's policy positions to the US Congress, The White House, federal agencies, state offices and national organizations.
Mr. Bhatia is known for his analytical mind, a quest for data to sort real solutions, and finding common ground amongst conflicting positions. He is a former president of the National Hispanic Caucus of State Legislators (NHCSL), former president of the Council of State Governments (CSG-East), and a former member of the United States Senate Presidents' Forum.  He successfully promoted public/private partnerships and prioritized climate change discussions among policymakers, businesses, and academia from the 50 states and territories. At the international level, Bhatia served as president of the Parliamentary Confederation of the Americas (COPA) (2016-18), leading dialogues between legislators from every country in the Western Hemisphere on cooperation, democracy, economic growth, social justice, and gender equality.
Bhatia holds a B.A. in Public and International Affairs from Princeton University (1986), served at the Woodrow Wilson School Advisory Council, and became Princeton University's 2018 Commencement ("Baccalaureate") keynote speaker. His speech delivered a forceful message on the urgency of a "National Honor Code" to protect and strengthen democracy. A J.D. from Stanford Law School (1990), Bhatia co-founded the Stanford Law and Policy Review. He was a Fulbright Scholar (1986-87) in Chile and a federal law clerk to the Hon. Judge Levin Campbell in the US Federal Court of Appeals for the First Circuit in Boston (1990-91). He is admitted to practice law in Florida, Washington, DC, Puerto Rico, and the US Supreme Court.
Bhatia has testified before the US Congress, the United Nations, and multiple forums on subjects of his expertise. He has been interviewed by CNN, Christiane Amanpour, Anderson Cooper, Greta Van Susteren, The New York Times, The Wall Street Journal, The Washington Post, The Bond Buyer, Univision, Telemundo, among others. He commutes between San Juan, Puerto Rico and Princeton, New Jersey.