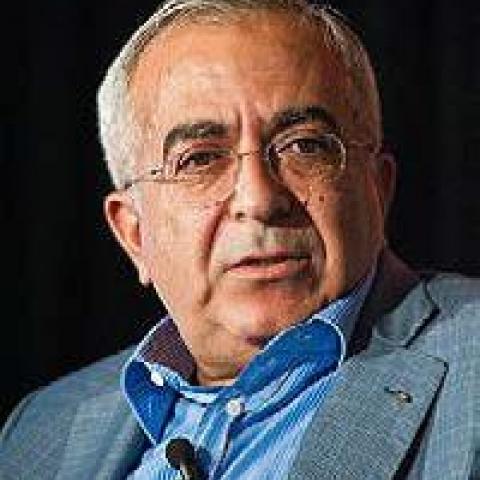 Visiting Senior Scholar and Daniella Lipper Coules '95 Distinguished Visitor in Foreign Affairs
Office:
218 Bendheim Hall
E-mail:
sfayyad@princeton.edu
Biography
Salam Fayyad is an economist and former prime minister of the Palestinian Authority. With the International Monetary Fund (IMF) from 1987 to 2001, his tenure included serving as IMF resident representative in the West Bank and Gaza Strip from 1996 to 2001. He then served as manager of the Arab Bank in Palestine, and, in June 2002, he was named minister of finance of the Palestinian Authority. Until he resigned in December 2005, Dr. Fayyad served in that capacity on several cabinets, introducing in the process extensive financial reforms. In January 2006, he ran for elections on a slate of independents and was elected for the Palestinian Legislative Council (PLC), where he served as chairman of the Finance Committee. In March 2007, Fayyad was appointed again as minister of finance in a national unity government, and in June 2007, he was appointed prime minister, a position he held until he stepped down in June 2013. In August 2013, Fayyad founded "Future for Palestine," a nonprofit development foundation. Currently, Dr. Fayyad is a Visiting Senior Scholar and Lecturer in Public Policy and Daniella Lipper Coules '95 Distinguished Visitor in Foreign Affairs at the Princeton School of Public and International Affairs at Princeton University. He is also a Distinguished Statesman with the Atlantic Council's Brent Scowcroft Center on International Security and a Distinguished Fellow at the Brookings Institution. Dr. Fayyad holds a BSc from the American University of Beirut, an MBA from St. Edward's University, and a PhD in economics from the University of Texas at Austin.