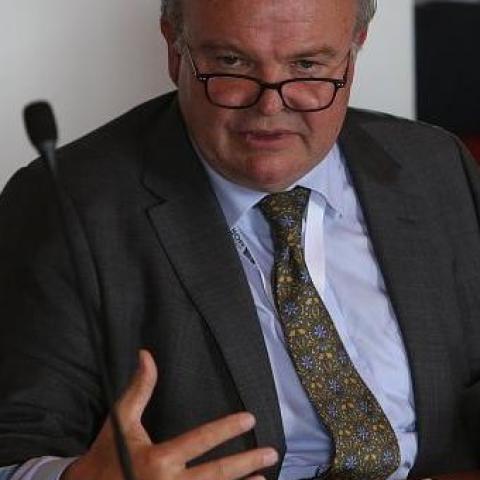 Founding Director, Liechtenstein Institute on Self-Determination (LISD)
Office:
018 Bendheim Hall
E-mail:
wfd@princeton.edu
Biography
Wolfgang Danspeckgruber is the founding director of the Liechtenstein Institute on Self-Determination, LISD, and has been teaching on issues of state, self-determination, diplomacy, and crisis diplomacy at Princeton University's School of Public and International Affairs and the department of politics since 1988. He is also founder and chair of the Liechtenstein Colloquium on European and International Affairs, LCM, a private diplomacy forum.
2017, Danspeckgruber advised the Austrian Chairmanship of the Organization for Security and Cooperation in Europe (OSCE), and currently he is an advisor to the Permanent Mission of the Principality of Liechtenstein to the United Nations. From 2008 to 2010 during Austria's membership in the United Nations Security Council he served as academic adviser to the Permanent Mission of Austria to the United Nations.  Danspeckgruber works on security and state building issues, theory and practice of diplomacy, private, and crisis diplomacy; the International Criminal Court; and issues concerning religion and diplomacy. Since 1989 he has been active in private diplomacy in the Balkans, the Caucasus, the wider Middle East, Central Asia, and West South Asia. Danspeckgruber was educated at the Universities of Linz and Vienna, Austria, (LL.M.; D.Laws) and at the Graduate Institute of International Studies, University of Geneva, Switzerland (Ph.D.). Following his Austrian military service (First Lieutenant, Reserve), he served as special assistant to the Commander of the Austrian National Defense Academy.  Danspeckgruber was a visiting scholar at the Fletcher School of Law and Diplomacy, and held fellowships at the Center of Science and International Affairs at the Kennedy School of Government at Harvard University, and at Princeton's Center of International Studies. He is the editor of the Encyclopedia Princetoniensis and the LISD Chair's Summaries.
His recent books include (editor) "Robert Gilpin and International Relations: Reflections," (Lynne Rienner Publishers, 2012); (editor) "The Self-Determination of Peoples: Community, Nation, and State in an Interdependent World," (Lynne Rienner Publishers, 2002); and (editor, with Sir Arthur Watts) "Self-Determination and Self-Administrator: A Sourcebook," (Lynne Rienner Publishers, 1997).