Jul 01 2021
By
Sarah M. Binder and Jenna Thompson
As chief operating officer of IDinsight, Becca Sharp MPA/MBA '15 is passionate about enabling social impact organizations to maximize their efforts — using data and evidence to help leaders combat poverty worldwide.
Becca has led IDinsight through a sustained period of exponential growth, during which the organization went from 50 staff to nearly 200 global teammates working across five regional offices. She has implemented organizational systems and people operations best practices tailored to the mission and budget of a nonprofit.
Previously, she was a strategy consultant working for the Rockefeller Foundation and other large philanthropies, and co-founded a sexual and reproductive health nonprofit in Kazakhstan as a Peace Corps volunteer. Becca has extensive experience in international development throughout Central Asia and East Africa, and is a term member of the Council on Foreign Relations.
In this Q&A, Becca discusses how she draws on the skills she gained at SPIA to help social impact organizations use data-driven approaches to drive change internally and externally.
Q. What current project or initiative at IDinsight are you most excited about?
Sharp: IDinsight's mission is to bring cutting-edge data and evidence tools to improve lives globally. This is something I became passionate about during graduate school at SPIA. There are an incredible number of tools and resources you learn during the MPA related to program and policy evaluation. I think in global development, tools like impact evaluations, process evaluations, and machine learning have gained more resonance. Funders, governments, large nonprofits, and multilateral organizations are by and large no longer okay with investing in things that have an unknown social return on investment.
At best, we may not really know what actual outcomes are being achieved in any given program. But at worst, we could be spending our resources on things that do harm. So, IDinsight's mission is to bring more of that data and evidence approach in a way that's really accessible to decision-makers.
I'm very excited about some of the tools that we're offering our clients. Many of our clients are actually low- and middle-income country governments. We have worked with the Zambian Ministry of Health, Malawian Ministry of Social Welfare, Ghanian Ministry of Monitoring & Evaluation, Philippines Department of Health, the Indian national government, as well as Delhi and Parañaque city municipal health authorities in dealing with COVID-19 responses. We're putting to good use tools that are popularized in the tech sector but have not yet been widely applied to social impact challenges.
Q. What is the most important policy issue facing us today?
Sharp: I think COVID-19 has revealed that inequality is one of the greatest policy challenges facing us today, both domestically in the U.S., and internationally across the world. The pandemic affected all of us and vibrantly illustrated the ways in which the fates of all nations and people are tied together. To achieve a more just and prosperous global society, we all need to pay attention to improving the opportunities and outcomes of underserved communities (hat tip to John Rawls).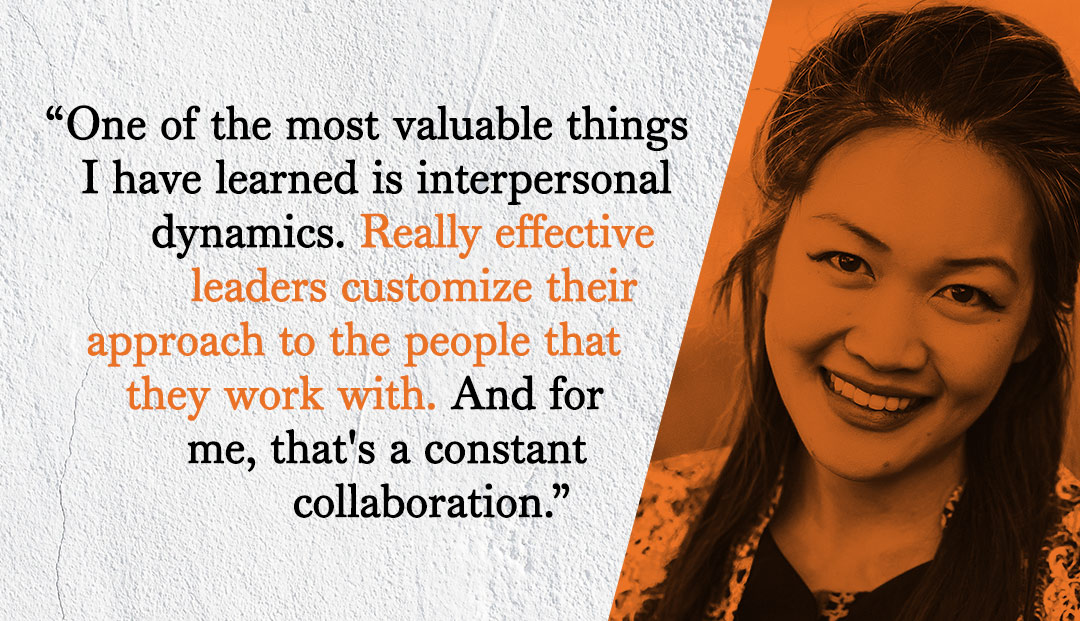 Q. In what ways did the Princeton School of Public and International Affairs prepare you for your career?
Sharp: I did a joint degree program to earn both an MPA and a MBA, and I think that was the perfect combination for me. In the MPA, I got to go deep to become a substantive expert in global development. I took an applied program evaluation course at Princeton that was incredibly valuable for the work that IDinsight does. I got a lot out of policy school. We were able to really use the tools that we were learning and hear how they would translate into real life situations.
We had professors who are not only academics, but also practitioners. These individuals, all the way up to the top echelons of the School, are serving our nation and other nations. I think that was a really inspiring community to be a part of. My MBA at Yale also prepared me to be in the executive role that I'm in now, where I have to combine being well-versed in IDinsight's social impact and data methodologies with big parts of my everyday job, such as managing budgets, dealing with complex organizational management challenges, and building systems for organizational growth and evolution. I got a lot out of both of my degrees; they both really helped me get to where I am today.
Q. When it comes to decision-making, what are the most effective strategies? How do you make critical decisions and forge a consensus?
Sharp: Unsurprisingly, I believe decision-making should be data-driven, so to be able to both produce and consume data effectively is an incredibly important skill in high-level leadership. For me, I'm always telling my teams, "Get me the data — show me the empirical underpinnings of how we might go about making this decision in a rational way." The other side of it, I have to say, is kind of the opposite. There is an immense human and relational element to forging consensus and decision-making, and as a leader you are only as successful as the people you can further empower to lead. It is important to have both these "hard and soft" tools in your leadership toolbox.
Q. How do you think the School trains students to be leaders? What were the tactical skills you gained while at the School that you still employ today?
Sharp: I think I got great training in analytical methods for understanding impact evaluation and identification. Like just because two things happen at the same time does not mean that they're related. There is a statistical methodology to figure out whether our program is achieving the impact that we wish to see in the world. Having the analytical rigor to determine results has been one of the most valuable tools that I took out of SPIA.
The School trains us by the rigor of the curriculum. I think the common core pieces of being a policy leader are well-refined, and we were given so many tools that are critical to policy advisory. The School also provides us with a community of fellow students, professors, and administrators that are so passionate not just about service and academics, but also about growing a community of practitioners who live out the theoretical underpinnings of public policy in an applied way.
Q. Over the course of your career, what are the most important skills/strategies you've learned?
Sharp: One of the most valuable things I have learned in my job is interpersonal dynamics. There is no one type of leadership that is effective for every person. I think really effective leaders customize their approach to the people that they work with. And for me, that's a constant collaboration. Two primary components are 1) being able to identify people's unique individual strengths and channel them towards common goals, and 2) being receptive to true growth and feedback yourself.
Behavioral economics is also one of the most useful tools that I learned and received training in at Princeton. There's a really great book called "Switch" that I recommend, about the nudge theories that apply to organizational change management. Princeton gave me the tools to think about organizational and individual psychological behavior. And that's a big part of my toolkit now, as I manage the complexities of an organization like IDinsight.
Q. How can young people entering the workforce be successful? What advice would you give to our prospective students?
SPIA students are wonderfully talented, passionate, dedicated, and analytical people. What I would like to see more SPIA students do is stretch their skills beyond the excellent analytical underpinnings of the core curriculum, and simultaneously devote time to developing "soft" leadership skills such as public speaking, team management, negotiation, interpersonal dynamics, and networking. Taking an organizational rather than a personal perspective; finding out what is useful to your boss and delivering it; developing mentors and champions in the workplace; displaying actionable commitment to diversity, equity, and inclusion; communicating clearly in a tailored way to different audiences — these are also essential building blocks to achieving social impact and social change as future leaders.
#Changemakers: Alumni Making a Difference is a Q&A series featuring alumni of the Princeton School of Public and International Affairs.