Oct 13 2017
Source
Woodrow Wilson School
Anne Case MPA '83, Ph.D. '88 was elected a member of the National Academy of Medicine (NAM), formerly the Institute of Medicine. She is among the 70 regular members and 10 international members announced Oct. 16 during NAM's annual meeting in Washington D.C.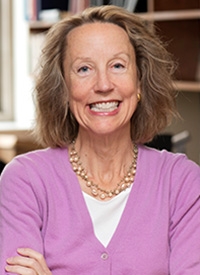 Election to the academy is considered one of the highest honors in the fields of health and medicine. It recognizes individuals who have demonstrated outstanding professional achievement and commitment to service. New members are elected by current active members through a selective process that recognizes individuals who have made major contributions to the advancement of the medical sciences, healthcare, and public health.
Case, who holds an appointment at the Woodrow Wilson School of Public and International Affairs is the Alexander Stewart 1886 Professor of Economics and Public Affairs, Emeritus, and director of the Research Program in Development Studies. She has written extensively on health over the life course. Her landmark research on U.S. morbidity and mortality with Sir Angus Deaton continues to attract attention.
"I am delighted and honored to be recognized by the academy for my research at the intersection of economics and health," Case said.  "Whether looking at the AIDS crisis in Africa or the current U.S. trend in deaths of despair, an understanding of the economic forces at work is essential."
Established originally as the Institute of Medicine in 1970 by the National Academy of Sciences, NAM addresses critical issues in health, science, medicine, and related policy and inspires positive actions across sectors. NAM works alongside the National Academy of Sciences and National Academy of Engineering to provide independent, objective analysis and advice to the nation and conduct other activities to solve complex problems and inform public policy decisions.