Group includes a former executive director of Human Rights Watch, a longtime BBC journalist, an ambassador of Lebanon to the U.N., and a former SPIA research scholar
The Princeton School of Public and International Affairs will welcome several high-profile practitioners and scholars as visiting faculty members this fall.
Razia Iqbal, a journalist with BBC News for more than three decades, comes to SPIA as the John L. Weinberg/Goldman Sachs & Co. Visiting Professor and Lecturer. For the last 12 years she has been the main anchor of Newshour, an international current affairs radio program on the World Service, heard by millions in the U.S. It is an agenda-setting show, holding newsmakers to account and helping to make the BBC a trusted news brand in America. She has also reported from around the world, including as a special correspondent and arts correspondent for BBC TV. Iqbal has presented in-depth interview programs as well as documentaries for both radio and television. She is a frequent moderator at political and literary events. Iqbal taught at Princeton in the spring of 2022, serving as a visiting lecturer in the Humanities Council and one of the Ferris Professors of Journalism. 
Amb. Amal Mudallali, the former Permanent Representative of Lebanon to the United Nations, teaches a course for SPIA in the fall. Prior to her ambassadorship, Mudallali was principal advisor on American affairs for former Prime Minister Saad Hariri of Lebanon. She was the founding president of Bridges International Group, a political consulting firm in Washington, D.C., served as a foreign policy adviser to and spokesperson of former Prime Minister Rafiq Hariri, and worked as a journalist for Arabic and English language broadcasters and publications, including the BBC, Deutsche Welle, and Radio Netherlands.
Deborah Pearlstein returns to the School as director of the new Program in Law and Public Policy and Charles and Marie Robertson Visiting Professor in Law and Public Affairs. Perlstein, who is currently professor of law and co-director of the Floersheimer Center for Constitutional Democracy at the Benjamin N. Cardozo School of Law at Yeshiva University, will also teach a course each year in law and public policy. She previously was a research scholar in law and public affairs at SPIA for four years.
Kenneth Roth, the former longtime executive director of Human Rights Watch, joins SPIA as the Charles and Marie Robertson Visiting Professor and Visiting Lecturer. He brings his three decades of experience leading one of the world's foremost human rights organizations to the Princeton community, enriching its curriculum and offering a valuable perspective to its students. He has worked across the globe on some of the world's most pressing issues, with his organization sharing a Nobel Peace Prize and contributing to building a global human rights movement.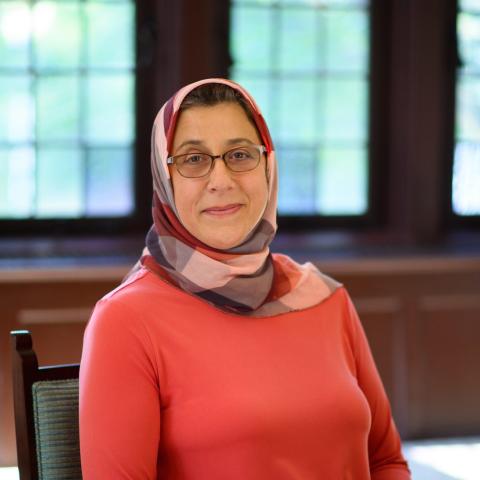 — Amaney Jamal, Dean, Princeton School of Public and International Affairs
"The faculty of the School of Public and International Affairs comprises researchers and teachers who are among the finest in their fields around the world. By adding these accomplished, experienced visiting faculty members, we will give students even more opportunities to learn from a diverse group of leaders and thinkers. I am grateful for their willingness to share their expertise and perspective."