Eduardo Bhatia '86, former Senate president of Puerto Rico, will join the Princeton School of Public and International Affairs (SPIA) in academic year 2021-22 as the John L. Weinberg/Goldman Sachs & Co. Visiting Professor and visiting lecturer in public and international affairs. 
An attorney, policymaker, and leader, Bhatia is an expert on fiscal and public policy. With more than 25 years experience, Bhatia is a champion of government reform, helping public and private coalitions achieve fiscally responsible policy targets.
Bhatia will teach a SPIA graduate policy workshop in fall 2021 focused on Puerto Rico's financial insolvency — the largest bankruptcy by any state, county, or city in U.S. history. Workshop students will evaluate Puerto Rico's debt-restructuring process and suggest recommendations for its completion.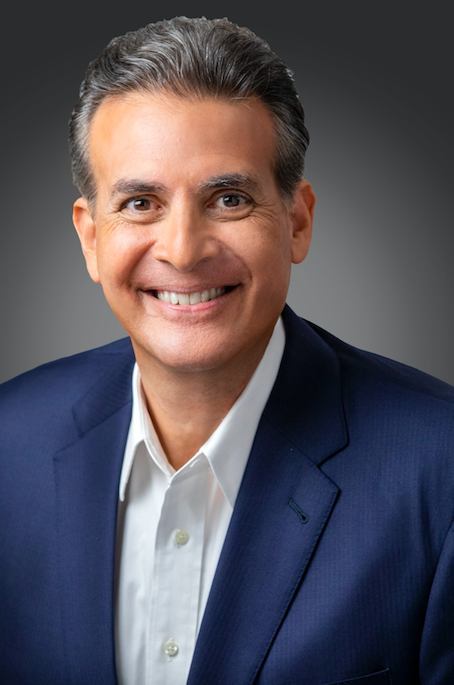 This issue is close to Bhatia's work as a public servant; as president of the Senate of Puerto Rico, he worked directly with former U.S. Treasury Secretary Jacob Joseph "Jack" Lew and others to design responsible solutions in anticipation of Puerto Rico's $72 million default. In this role, Bhatia was also responsible for securing an open market for the island's energy sector to end the fully oil-dependent, inefficient state-owned monopoly of the Puerto Rico Electric Power Authority.
"Mr. Bhatia embodies our mission of serving the nation and humanity," said Nolan McCarty, interim dean of SPIA. "He will provide our students with rigorous, real-world policy training through both his fiscal policy expertise and his strategic leadership during a crippling financial crisis."
"It is a great honor to join the SPIA community, a powerful public policy laboratory of enthusiastic professors and students identifying, understanding, and designing innovative policy ideas to address the world's most pressing problems," Bhatia said.
As Senate minority leader, Bhatia led state and federal policy efforts to rebuild the electric grid after two hurricanes devastated Puerto Rico in 2017. He also co-authored a sweeping bipartisan energy state reform law mandating an orderly transition to 100% renewable energy in Puerto Rico by 2050.
Earlier, as director of the Puerto Rico Federal Affairs Administration, Bhatia was responsible for articulating and advocating policy positions to the U.S. Congress, Office of the White House, and other federal agencies. He has testified before Congress, the United Nations, and multiple forums on subjects related to his expertise.
In 2018, Bhatia was the speaker at Princeton University's 271st Baccalaureate ceremony. He holds a bachelor's degree in public and international affairs from Princeton and previously served on the School's Advisory Council.
After graduating from Princeton in 1986, he was a Fulbright Scholar in Chile and a law clerk to the Honorable Judge Levin Campbell in the U.S. Federal Court of Appeals for the First Circuit in Boston. He earned his Juris Doctor degree from Stanford Law School, where he co-founded the Stanford Law and Policy Review.