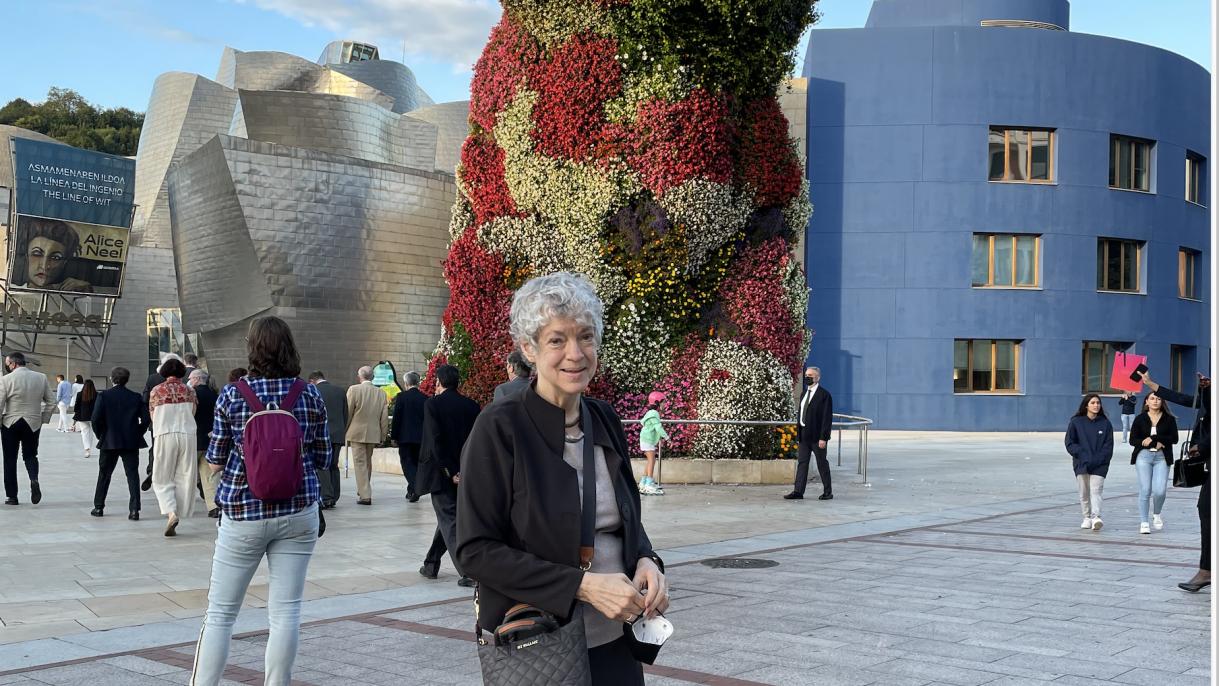 Fiske Receives Spain's Frontiers of Knowledge Award
Susan Fiske was named a winner of the 12th edition of the BBVA Foundation Frontiers of Knowledge Awards in Social Sciences. She received her award at a Sept. 22 ceremony in Spain. The Frontiers of Knowledge Awards are Spain's version of the MacArthur Foundation Fellowship. 
Fiske, Higgins Professor of Psychology and Public Affairs at Princeton University's Princeton School of Public and International Affairs, was recognized for a book she co-authored in 1984, which is now in its sixth edition. The book, "Social Cognition from Brains to Culture," founded the field of social cognition research.
"The book has quite a bit of relevance to the situation with COVID-19," Fiske said. "We all depend on other people, now more than ever, and the book describes how people make sense of other people, forming impressions, in order to interact with them."
Fiske's work addresses how stereotyping, prejudice, and discrimination are encouraged or discouraged by social relationships, such as cooperation, competition, and power. She has authored hundreds of publications and has received a number of awards including a Guggenheim Fellowship and election into the National Academy of Sciences.
Sir Angus Deaton, also of SPIA, won the award in 2012 for his work in economics. 
The BBVA Foundation Frontiers of Knowledge Awards, Premios Fundación BBVA Fronteras del Conocimiento in Spanish, are an international award program recognizing significant contributions in the areas of scientific research and cultural creation. The categories that make up the Frontiers of Knowledge Awards respond to the knowledge map of the present age. 
Below is a video of Fiske's acceptance speech.