Apr 12 2016
Source
Woodrow Wilson School
Benjamin Todd Jealous, former president and CEO of the National Association for the Advancement of Colored People (NAACP) and current partner at Kapor Capital – where he has been an adviser for multiple tech startups working to close gaps of access, opportunity and participation for everyday Americans – will serve as the John L. Weinberg/Goldman Sachs & Co. Visiting Professor and Visiting Lecturer in Public and International Affairs at Princeton University's Woodrow Wilson School for the next three years.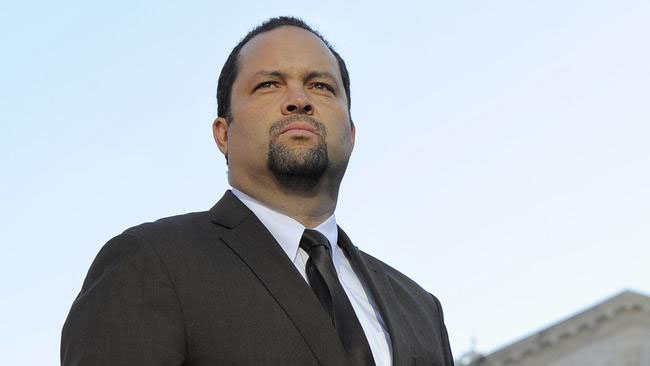 During the 2016-17 academic year, Jealous will teach graduate courses focused on issues of crime and policing, race and democracy, leadership and social entrepreneurship.
"Benjamin Jealous is a powerful voice in the world of policy. He's worked tirelessly to implement important reforms on both the state and national stage. His expertise will be invaluable to all members of the Woodrow Wilson School community," said Cecilia Rouse, dean of the Woodrow Wilson School.
Jealous, in addition to serving as partner at Kapor Capital, is also currently a senior fellow at the Center for American Progress, where he has contributed to developing policy solutions that ensure equity and opportunity for all Americans.
During his term as the 17th president and CEO of the NAACP from 2008 to 2013, Jealous partnered with numerous government officials at both the state and national level to achieve policy reforms in the fields of education, immigration, voting rights, criminal justice and marriage equality. Prior to leading the NAACP, he was president of the Rosenberg Foundation (2005-2008), where he currently still serves as a member of the board of directors. From 2002-2005, Jealous was director of the U.S. Human Rights Program at Amnesty International USA.
His career also has included positions as executive director of the National Newspaper Publishers Association – a federation of more than 200 black community newspapers in 38 states – and managing editor of the Jackson Advocate, the oldest black-owned weekly newspaper in Mississippi.
Jealous was named a Young Global Leader by the World Economic Forum in 2013 and received the 2012 Puffin/Nation Prize for Creative Citizenship, which is given to an individual who has challenged the status quo through distinctive, courageous, imaginative and socially responsible work of significance.
Jealous is co-author of the book, "Reach: 40 Black Men Speak on Living, Leading, and Succeeding," named a bestseller by The New York Times and the Washington Post. He holds a Bachelor of Arts in Political Science from Columbia University and a Master of Science in Comparative Social Policy from Oxford University, where he was a Rhodes Scholar.