Oct 31 2019
Source
Woodrow Wilson School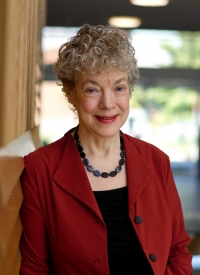 A social sciences journal founded and edited by Professor Susan Fiske was named a finalist for a PROSE Award from the Association of American Publishers (PSP).
Policy Insights from the Behavioral and Brain Sciences (PIBBS) was nominated for the Best New Journal in Social Sciences. Published by SAGE with the Federation of Associations in Behavioral and Brain Science, the journal presents research and scientific reviews relevant to public policy.
Fiske, Eugene Higgins Professor of Psychology at the Wilson School, founded the journal in 2014 and is the current editor. Her research addresses how stereotyping, prejudice, and discrimination are encouraged or discouraged by social relationships, such as cooperation, competition, and power.
The articles published in the PIBBS allow scientists to share research that can help build sound policies, allow policymakers to provide feedback to the scientific community regarding research that could address societal challenges, and encourage the scientific community to build models that seriously consider implementation to address the needs of society.
The most recent issue, focused on education policy, featured articles on motivating students (trust, autonomy, hope); diversity among teachers and students; roles for popular media; education technology; and measurement.
More information about the 2019 PROSE winners can be found here.