Mar 23 2020
Source
Woodrow Wilson School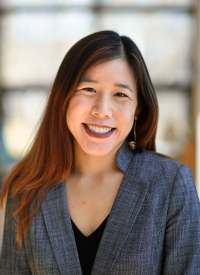 Melissa M. Lee is being recognized as a "top-flight junior scholar" by the University of Pennsylvania's Perry World House, which named her their Lightning Scholar for the 2020-2021 academic year.
Lee, assistant professor of politics and international affairs at Princeton University's Woodrow Wilson School of Public and International Affairs, was selected for the impact her research is already having in both the academic and policy worlds. She will be in residence in Philadelphia for the academic year.
"I'm honored to join an intellectual community dedicated to bringing rigorous scholarship to bear on today's international challenges," Lee said. "Perry World House will provide a stimulating environment and foster a lively exchange of ideas that will advance my research."
Lee studies the international and domestic politics of statebuilding and state capacity. Much of her work examines how external actors disrupt political order and shape the development of the state. Lee's first book, "Crippling Leviathan: How Foreign Subversion Weakens the State," was published by Cornell University Press.
The Perry World House Lightning Scholars Program gives Penn the opportunity to catalyze and promote the work of leading junior scholars who do cutting-edge research that is also policy relevant. Each year, Perry World House invites a talented, untenured faculty member for a semester or full academic year in residence. In addition to producing major research outputs, the Lightning Scholar engages as a part of the interdisciplinary and vibrant community life of scholars and practitioners at Perry World House.
Perry World House knows Lee's work well. In 2019, she was one of the winners of the inaugural Emerging Scholars Global Policy Prize, which rewards scholars for making their cutting-edge research on significant global issues more accessible to policymakers. For the prize, she wrote the article "Subversive Statecraft" in which she argued that great power competition is more likely to play out indirectly, through a kind of proxy warfare known as "foreign subversion." Foreign Affairs published the piece in December 2019, and Lee led a seminar on it at Perry World House earlier in the fall.
Learn more about Perry World House's Lightning Scholars program and its research and programming.