Dec 07 2021
Source
School of Public and International Affairs
Miji Bell, a seasoned communications leader, is joining the Princeton School of Public and International Affairs (SPIA) as associate dean for public affairs and communications, effective Jan. 24.
Bell joins the School from the Johns Hopkins University School of Advanced International Studies in Washington, D.C., where she led marketing and communications efforts and a community engagement portfolio — including diversity, equity, and inclusion initiatives and external partnerships.
"We are extremely fortunate and excited to have Bell join the SPIA leadership. She brings to SPIA extensive experience leading communication policy efforts, public relations, community outreach, developing and implementing external partnerships, as well as helping organizations with brand management," said Dean Amaney Jamal. "Her exceptional knowledge and experience will be extremely critical as we work to enhance the School's internationalization efforts and increase our connections with policymakers at all levels of governance."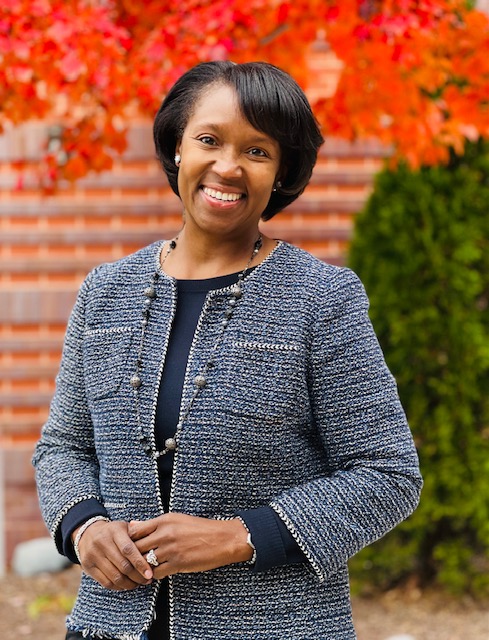 As a member of the dean's senior staff, Bell will provide strategic leadership and oversee the School's communications efforts, with an emphasis on reaching policymakers, nationally and globally. She will lead an established team of professionals who manage strategic communications, web and multimedia design, and public affairs programming. 
"I am deeply honored by the opportunity to join the talented team at SPIA and this globally respected community of students and scholars," Bell said. "This is an exciting juncture in the School's history, and I look forward to working collaboratively in support of Dean Jamal's dynamic and ambitious vision."
Bell has more than 20 years of experience in guiding communications, public relations, marketing, and diversity strategies for corporate and nonprofit entities, in the U.S. and abroad. She also has an extensive background as a diversity trainer and conference leader and has advised corporate and nonprofit entities on crisis response strategy and best practices for prioritizing and advancing a climate of diversity and inclusion.
She previously served as vice president of communications for The New Teacher Project in New York City and director of media relations with the Center on Budget and Policy Priorities in Washington, D.C. She has also held senior-level roles with Duke University; B&C International; Lutheran Immigration and Refugee Service; the Atlanta Journal-Constitution; and several international NGOs in Europe, Ghana, and South Africa. She also serves on several nonprofit boards supporting social justice, diversity, education, and community development.
Bell earned her bachelor's degree in mass communications from Bennett College and a master's degree in communication studies and a post-baccalaureate certificate in global studies from the University of North Carolina at Greensboro.