Oct 04 2018
Source
Woodrow Wilson School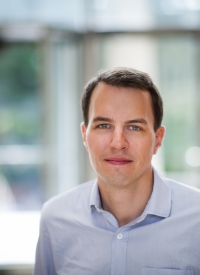 Benjamin Moll, associate professor of economics and international affairs at Princeton University, was awarded the 2017 Bernácer Prize for his outstanding contributions in macroeconomics and finance.
The prize, awarded annually to an economist under age 40, was established in 2001 by the Observatorio del Banco Central Europeo (OBCE) to recognize the work of young economists from the European Union. Moll is a native of Germany.
Moll's work focuses on two core research areas: why some countries are poorer than others and the impacts that income and wealth disparities have on the larger economy. He will be recognized at a Nov. 23 award ceremony, where he will receive a diploma and cash prize.
The prize is named after Germán Bernácer, who had a very productive career as an economist working in Spain. For more information on the prize, click here.  
The OBCE is a European nonprofit association of economists focused on the European Central Bank and promoting the public debate on issues related with the eurozone economy and with the aim of improving the quality of economic policy.