Jul 08 2022
Source
Princeton School of Public and International Affairs
"Growing up as part of a mixed-status family in Santa Ana, there were a lot of ICE raids in Southern California, and there were regular demonstrations as people were getting deported. Because my community is a low-income, predominantly Hispanic community, there are not a lot of opportunities to leave. I was able to go to the Brooks School in Boston through a program called "A Better Chance," which changed my life.
As a first-generation, low-income Mexican-American student from Santa Ana, I never expected to find myself seated around a Harkness table with peers who looked nothing like my Mexican friends back at home.

Axidi Iglesias
I spent time volunteering at soup kitchens that mostly served undocumented and homeless populations, and since I'm trilingual — I speak Chinese as well — I was always translating for people who didn't speak English. Here at Princeton, I volunteer with the Princeton Solidaridad Network, where we help asylum seekers apply for asylum. Princeton has so many Latin American and Hispanic people, and I feel it's something that I need to do like to be part of this community. I also did a Pace Center for Civic Engagement internship at Bottomline, an educational non-profit that seeks to help underrepresented students in Boston Public Schools get into college.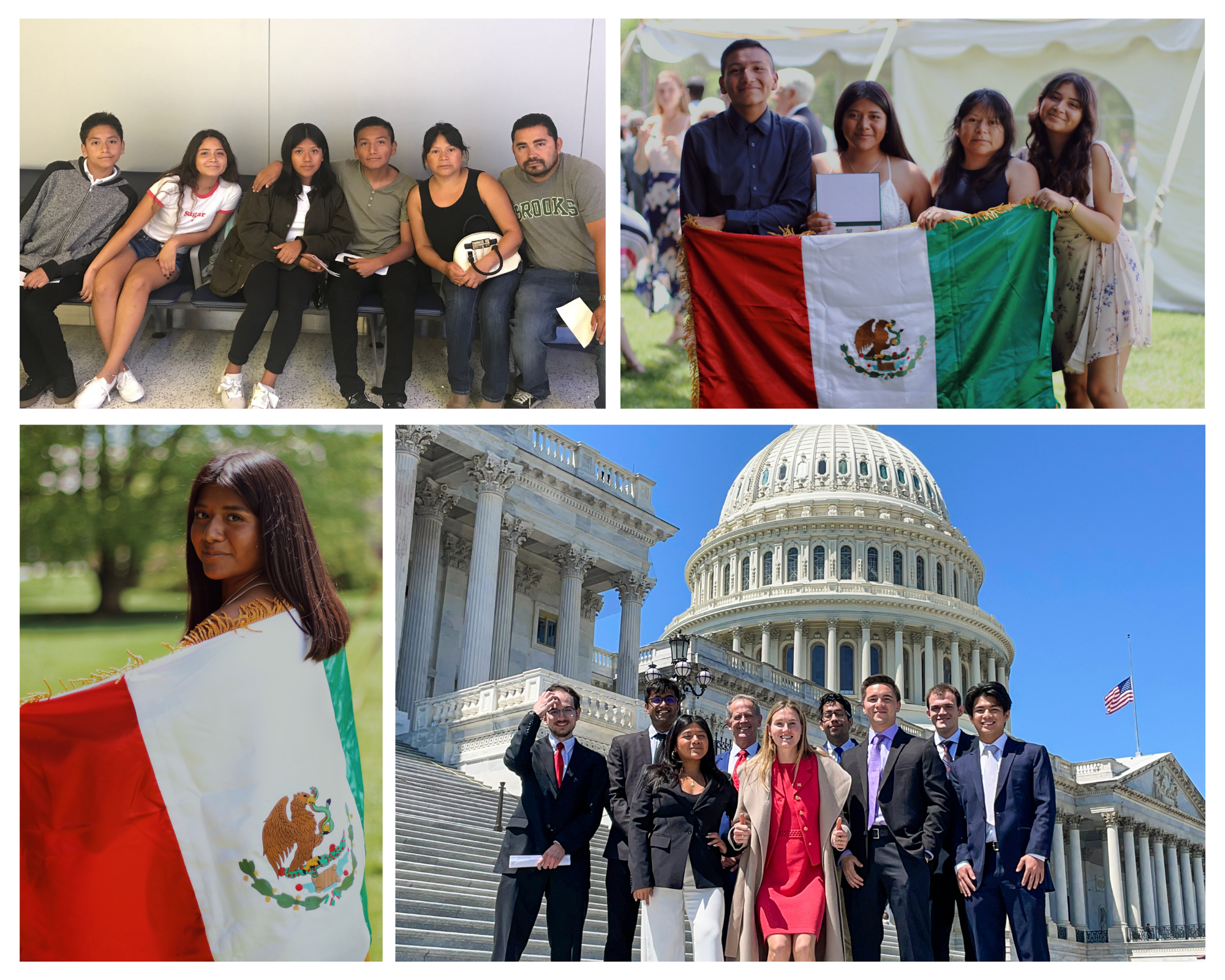 My passion to close the educational gap in our society fosters my desire to engage with low-income students and their families. I rarely go back to Mexico, but I do stay educated on what's going on politically in the country. There's not a lot of work being done on China's engagement in Mexico, so I'm pioneering that within SPIA through my junior paper, known here as the "JP." I'm using China's engagement in Latin America during COVID-19 as a case study for why we should be wary of China's engagement with Mexico and how that's a threat to the U.S. Whatever career path I go down, my ultimate goal is to one day be the mayor of Santa Ana and help my community — especially Hispanic youth whose parents don't know about college, or don't know how to make it happen for their children."
At SPIA, We Care
Our Community
We are committed to ensuring that all members of our diverse community feel respected, supported, and valued both inside and outside the classroom. We seek to strengthen the capacity of our students to promote equity and foster inclusion while here and in the broader world.