Oct 01 2022
Source
Princeton School of Public and International Affairs
"My foundational years were during a time when Brexit was the presiding issue of everything in the UK. This issue dominated the news throughout those years when I was starting to develop an interest in public and international affairs and find the grounds for my ideology.
Scottish independence influenced my views and my interest in the subject of policy as well — ideas around sovereignty and what it means to be a nation, how international relations have historically been altered, and how they might look in the future. These events shaped how I view international relations in the larger world.
Coming into Princeton, I wanted to be a geography major. I've always been very interested in human geography and how different nations and cultures interact with each other. SPIA seemed like a natural progression because I could still satisfy my interest in exploring international affairs.

Billy Doyle
For my Junior Paper (JP) work this semester, I hope to do something on anti-immigrant sentiment post-Brexit. The sentiment and climate around immigration in the UK pre-Brexit was one of the driving forces in the Brexit vote happening the way it did. Now in a world post-Brexit, with this tougher immigration policy in place, I plan to research whether the sentiment from pre-Brexit has changed or if it remains an issue today.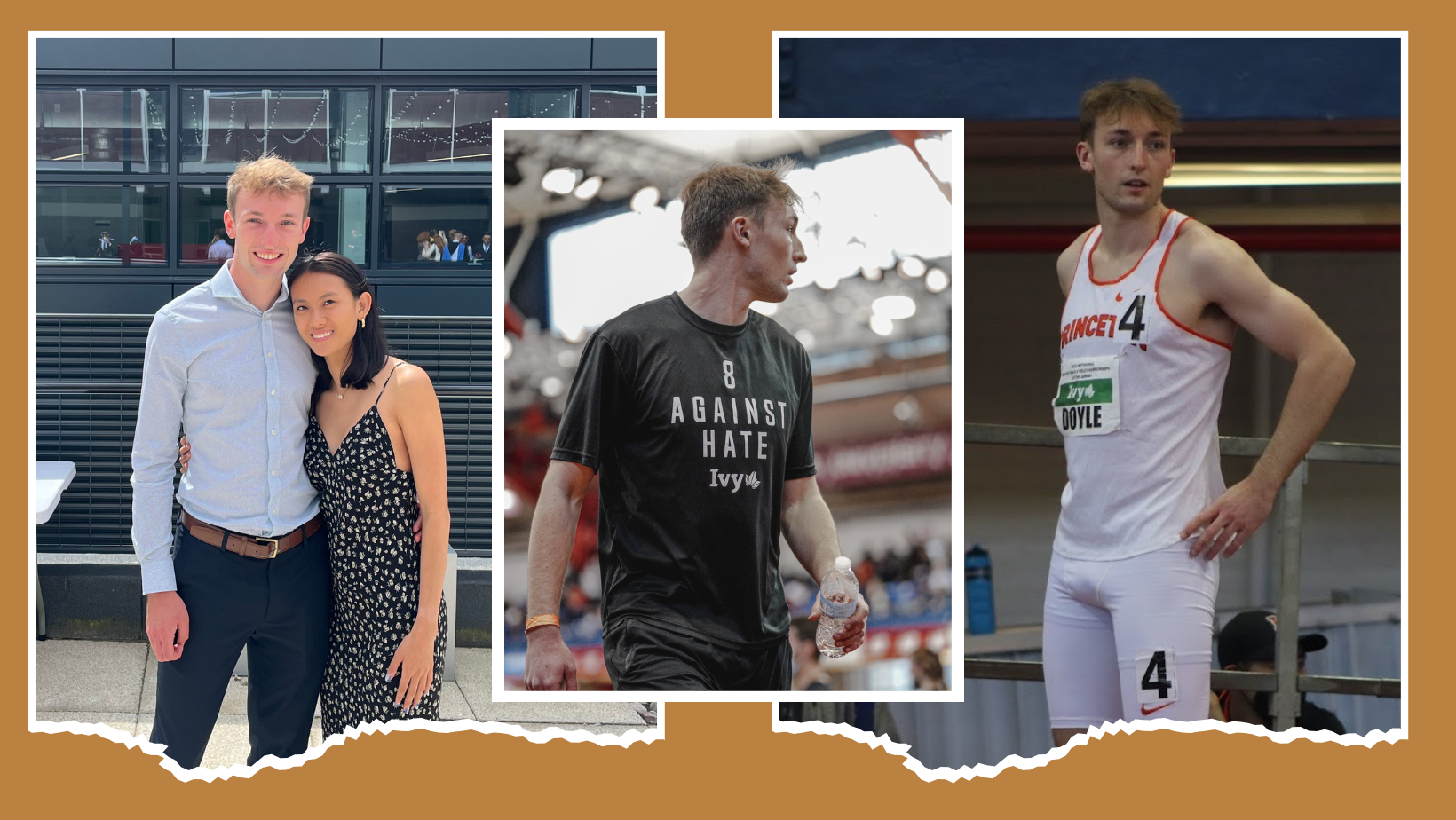 Outside of academics, @PrincetonTrack is quite a large part of my life. It's a few hours every day in which I can separate myself from the classroom and my studies. I love the team here. They're a great bunch of very supportive guys and have helped guide me through my time at Princeton. I know I'll be friends with them for a long time after college. With COVID-19, I have an extra year of eligibility on my NCAA clock, so I'm starting to consider going for a master's degree. I'd eventually like to pursue civic service work, and I'd love to go into coaching. Being able to help others have a similar relationship with track that I've had would be something that I would find really rewarding."
At SPIA, We Care
Our Community
We are committed to ensuring that all members of our diverse community feel respected, supported, and valued both inside and outside the classroom. We seek to strengthen the capacity of our students to promote equity and foster inclusion while here and in the broader world.