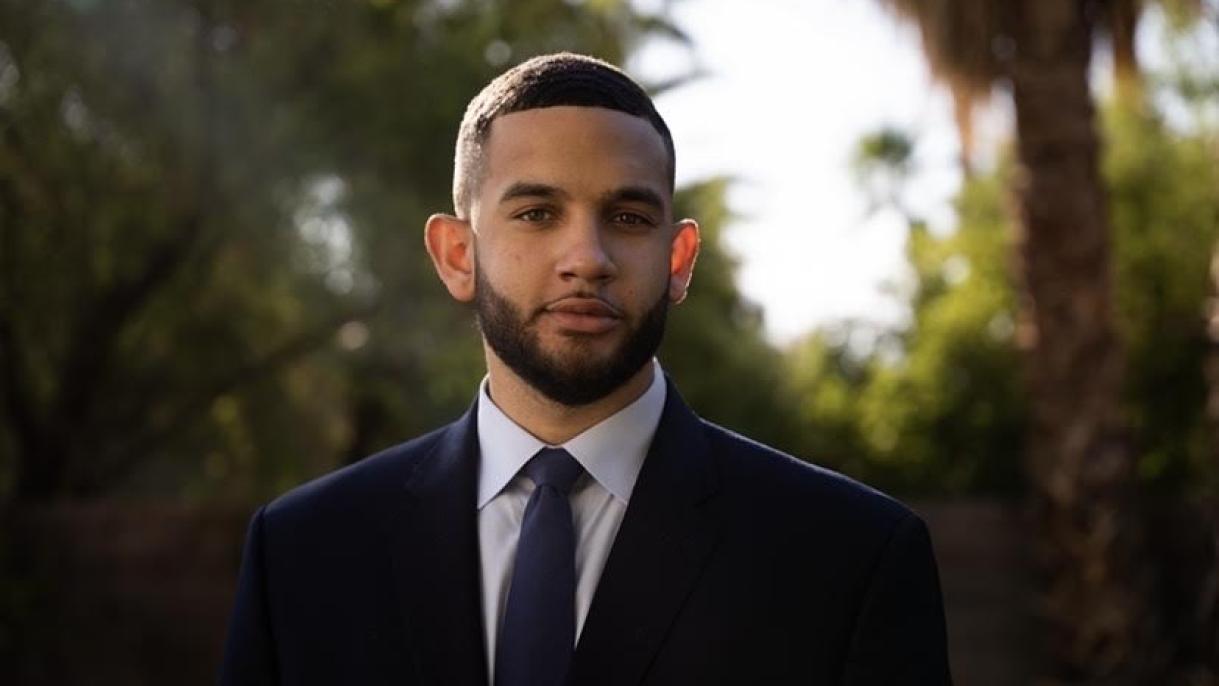 #PolicyProfile: Harrison Fuller MPA '23
Through my research and travel, I've learned that a lot of issues — lack of quality schools, health care, and access to playgrounds and learning spaces — all start with the economy.
What started out as an extracurricular activity during my undergraduate studies at Whittier College uncovered my passion for international issues and economics. I taught citizenship classes at an adult school as part of my international relations class. I was helping prepare them for the naturalization process. I enjoyed it so much that I stuck with it after the class ended, and I took on a leadership role. I liked working with the adults because they valued life experiences, and I often find that I can relate to people who have struggled. It was powerful to see them be vulnerable and to treat me, someone significantly younger, as an equal. The economics of it also interested me, and not because I like numbers.  Initially, I thought I wanted to be a lawyer. But once I started working at the citizenship school and looking into the nonprofit sector, I realized 'This is what's going to keep me going in the nine-to-five world.' 
Something about working with people directly and being able to contribute to issues I care about feels right.

Harrison Fuller
I am thankful that SPIA offers an economics-heavy curriculum that has the tools for me to help people get jobs and have better lives. I am here at Princeton on behalf of the Payne Fellowship, a graduate fellowship program that helps students like me fund their graduate school if we study a field related to foreign service. This summer, I will complete a 10-week internship at an embassy in a developing country. And following graduation, I will become a foreign service officer with the U.S. Agency for International Development. I will work as an economic growth officer, helping people improve their personal situations.
At SPIA, We Care
Our Community
We are committed to ensuring that all members of our diverse community feel respected, supported, and valued both inside and outside the classroom. We seek to strengthen the capacity of our students to promote equity and foster inclusion while here and in the broader world.