Sep 02 2022
Source
Princeton School of Public and International Affairs
"I'm intuition oriented, curious, and driven to understand the world around me. In 2nd grade, I was asked to write a short story but instead wrote a research book on underwater animals complete with citations.
Not much has changed since. I'm also drawn to decision-making and how everyone's personal experiences shape their perspectives. These characteristics are likely what led me down an indirect path to policy. I'm originally from Los Angeles and went to @uscedu. Since then, I've held several positions, including working at a jury consulting firm for several years. But it wasn't fulfilling, so I left and went on a bit of a sabbatical where I worked on political campaigns, did some congressional internships, and tried to better understand the space of public service. My goal was to figure out how I could personally affect broad legal changes in a proactive way and help people more holistically. Was that through policy or advocacy? Spoiler alert: It's the politics for me. Eventually, I applied for and was selected as a Senate Fellow, which launched me into the policy space full force. Perhaps the most impactful work I've done was for @senatorskinner in the California State Senate where I worked on budget, housing, cannabis, and data privacy issues. I loved staffing budget; it's more political and there's a lot more negotiation and relationship-building than running a traditional bill.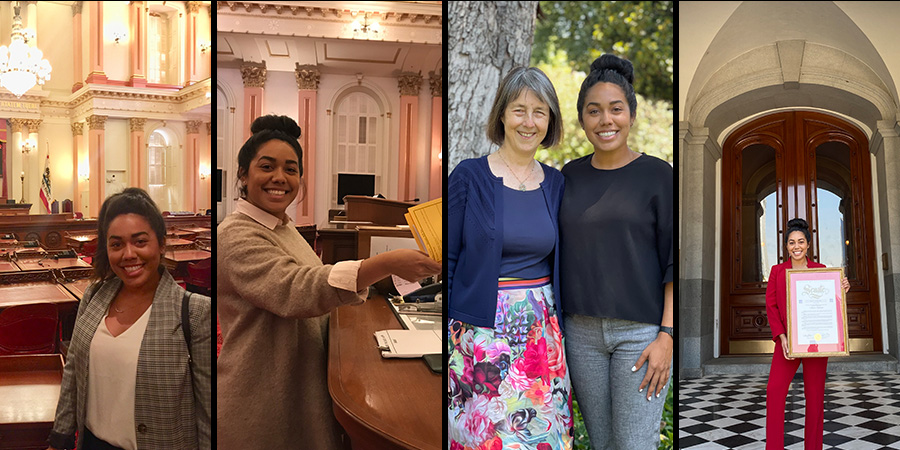 I came to @PrincetonSPIA to sharpen my analytical skills and become a smart consumer of research. But I've realized there's a lot more to learn here beyond your coursework."

Odette Overton
As a person who likes being in the center of the action, working for the budget chair gave me great exposure to the bigger picture. It satisfied my desire to see what's working and what isn't and how to implement change. It's a place where you can take chances and learn from very passionate and impressive classmates. You can see the connections between everything you do, and, for someone who is eternally curious, that has been the most valuable."
At SPIA, We Care
Our Community
We are committed to ensuring that all members of our diverse community feel respected, supported, and valued both inside and outside the classroom. We seek to strengthen the capacity of our students to promote equity and foster inclusion while here and in the broader world.