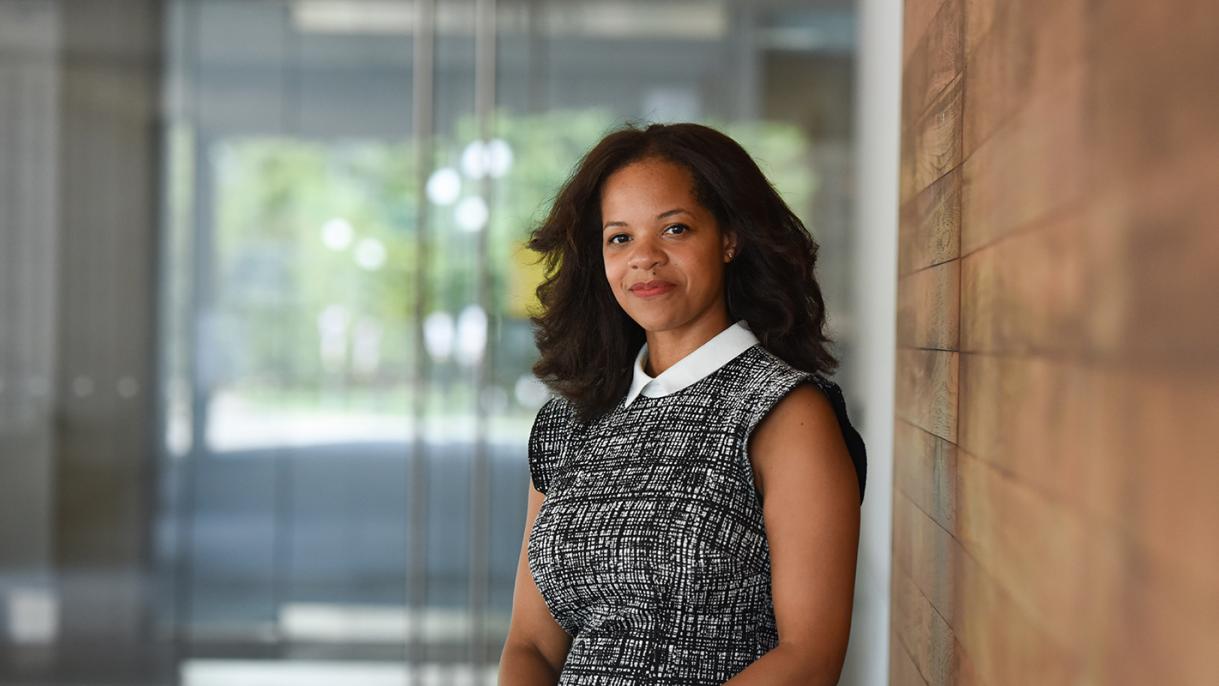 #PolicyProfile: Rayna Truelove, Associate Dean for Diversity, Equity, and Inclusion
Sep 09 2022
Source
Princeton School of Public and International Affairs
From an early age, I recognized the inequality in my home of New Orleans and in the South in general. Even as a teenager, I was thinking, 'How am I paying it forward, ensuring I can make education more accessible?'
I left New Orleans for college in San Antonio at @trinityU to pursue neuroscience as an undergraduate and @BrownU for my Ph.D. Neuroscientists are curious people, and we tend to kind of be interdisciplinary people, too. I'm always still learning and am inquisitive and humble. Early on in my administrative career, I recognized that I wasn't going to be an expert in a lot of these different spaces in terms of academic concentrations, but I always want to ask questions and understand where people are coming from — and meet them where they are. My current work is in conceptualizing a strategic plan to build a more diverse, equitable inclusive space at @PrincetonSPIA. That ranges from not only the student arena but also thinking about faculty and staff. We have a really great opportunity here to think about the areas at @Princeton that we would like to expand upon in terms of the curriculum and faculty and researcher expertise.
I look forward to creating an inclusive community for students, faculty, and staff, and exploring how we can continue to build community and celebrate its rich diversity."

Rayna Truelove
SPIA has made strides in this work, and yet I think everyone recognized the School needed a dedicated individual and team to execute these strategic initiatives that Dean Jamal wants to bring forward. She's passionate about this work, and I see her as an incredible advocate for the initiatives we'll be bringing forward. I'm excited about recognizing and building our expertise on race, in particular, and the impact of identity, power, and inequality on public policy in general. I am also advising and working with colleagues to shape our community practices and reviewing our structure with an equity lens.
At SPIA, We Care
Our Community
We are committed to ensuring that all members of our diverse community feel respected, supported, and valued both inside and outside the classroom. We seek to strengthen the capacity of our students to promote equity and foster inclusion while here and in the broader world.