Dec 14 2021
Source
Princeton School of Public and International Affairs
Fourteen students at Princeton University have been selected to join the Scholars in the Nation's Service Initiative (SINSI), which funds graduate fellowships and undergraduate summer internships within federal government agencies. The 2022 SINSI cohorts were selected during the initiative's 15th year at the Princeton School of Public and International Affairs (SPIA).
The students hail from 10 states plus the District of Columbia, and they represent seven areas of academic study at Princeton, including Near Eastern studies, sociology, history, SPIA, civil and environmental engineering, mechanical and aerospace engineering, and philosophy. They join a community that has grown to 114 current SINSI student-scholars and alumni working and studying across the U.S. and around the world.
Established in 2006, SINSI encourages, supports, and prepares high-achieving students to pursue careers in the federal government, in both international and domestic agencies. The initiative aims to provide students with the professional skills needed to succeed in the public policy arena.
Four students were selected for the SINSI graduate program, during which they will complete a two-year Master in Public Affairs with a full scholarship for tuition and living expenses at SPIA, and two years of paid fellowship rotations with executive branch departments or agencies.
"I very much look forward to welcoming the newest SINSI graduate scholars to our dynamic community at SPIA," said Amaney Jamal, Dean of the Princeton School of Public and International Affairs. "I'm especially proud of the commitment to public service exemplified by these emerging leaders, as well as by the exceptional undergraduates selected for SINSI internships."
Ten students were selected for the SINSI internship program, which awards fully funded, 8- to 10-week summer internships.
"Once again, we had a spectacular group of candidates, deeply committed to service here and in their home communities. Their range of interests and experiences will be of great value to the federal government," said SINSI Co-Directors Frederick Barton and Kathryn Lunney.
2022 SINSI Graduate Scholars: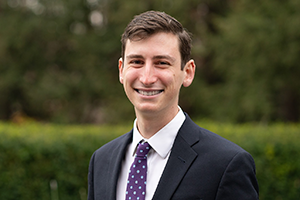 Ethan Kahn '22 MPA '26, of Wyoming, Ohio, is concentrating in the Department of Near Eastern Studies and pursuing certificates in computer science, Arabic, and values and public life. Kahn was a recipient of the 2018-2019 Shapiro Prize for Academic Excellence. Through Princeton's Novogratz Bridge Year Program, Kahn spent nine months prior to coming to campus in Cochabamba, Bolivia, working at El Centro de Documentación e Información Bolivia, a research center and archive. During his summers, he has interned at the Middle East Scientific Institute for Security in Amman, Jordan; studied Arabic through the U.S. State Department's Critical Language Scholarship Program in Tangier, Morocco; and worked as the fellow for interreligious understanding at the American Jewish Committee. Beginning in fall 2020, he took a leave of absence to work for eight months in the field of English and Arabic education in Lod, Israel, through the Yahel Social Change Fellowship. On campus, Kahn has served as president of Mathey College Council, co-chair of the Pace Council for Civic Values, a peer academic advisor, a member of the Behrman Undergraduate Society of Fellows, and an undergraduate representative on the priorities committee. He is a proud member of 2D Vegetarian Food Co-op and Koach.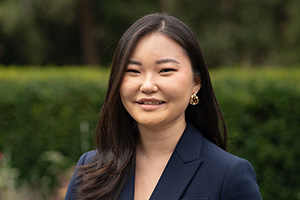 Sarah Lee '22 MPA '26, of Adams, Tennessee, is a senior in the Department of Sociology and is pursuing a certificate in Asian American studies. Lee was a recipient of the 2020-2021 Shapiro Prize for Academic Excellence and is the 2022 Terrence A. Elkes Graduate Scholar with the Scholars in the Nation's Service Initiative. During summer 2019, she served as an English teaching assistant in Laikipia County, Kenya. As a 2020 Yale Law School Arthur J. Liman Undergraduate Fellow in Public Interest Law, Lee interned with Houston Justice, where she secured a $67,500 grant to start a photo I.D. initiative. Since July 2020, she has served as a research assistant in the Eviction Lab, co-authoring an analysis and managing a table on COVID-19 housing policies that was cited by The New York Times. She also was the lead researcher for a novel statewide child abuse and mental health resource helpline while interning at the New Mexico Children, Youth, and Families Department. Her other internship experiences include public policy research at the Brimley Group, the Bipartisan Policy Center's housing and infrastructure team, and serving as a research assistant to Professors Ali Valenzuela and Omar Wasow. Lee is a Forbes College residential college adviser and served Princeton Undergraduate Student Government for three years.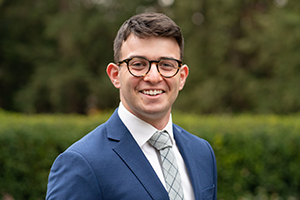 Joseph "Joe" Shipley '22 MPA '26 is from Brooklyn, New York. He is concentrating in the Department of History and is pursuing a certificate in Russian language and culture. On campus, he helps lead Vote100, Princeton's student-run civic engagement organization. He also has been a team captain for Princeton Mock Trial and a tutor for incarcerated people with the Petey Greene Program. He currently works as a communications fellow for the Office of the Dean of Undergraduate Students and is a remote intern for the labor relations office for New York City's Metropolitan Transportation Authority. Shipley cares deeply about sustainable infrastructure, equitable public policy, and protecting voting rights. He is honored to be a SINSI graduate fellow and to have the opportunity to extend his commitment to public service.
Ryan Sung '22 MPA '26, a native of El Paso, Texas, is concentrating in the School of Public and International Affairs and pursuing a certificate in East Asian studies. Growing up on the border, Sung volunteered at numerous NGOs that provided shelter to migrant communities from Central America. After high school, he participated in the Princeton Novogratz Bridge Year Program, where he volunteered at a child welfare NGO in Kunming, China, and acted as a teacher and counselor to more than 200 rural migrant children with liminal status under the hukou system. At Princeton, Sung acted as the career and alumni relations director of the Princeton U.S.-China Coalition, helping plan Princeton's annual Global Governance Forums for young leaders and compiling Asia-focused career opportunities for Princeton students. Sung also interned at the Council on Foreign Relations, where he planned 15 high-level events with heads of state and foreign policy experts. Sung was elected as senior class historian, incorporating his skills in photography to document the Class of 2022's legacy. An avid lover of Latin dance, Sung danced with Más Flow Latin Dance Company and was awarded the Martin A. Dale '53 Summer Award to study Cuban salsa dance.
2022 SINSI Interns: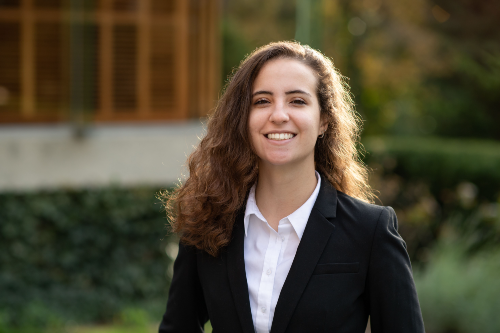 Ana Blanco '23, from Miami, Florida, is concentrating in the Princeton School of Public and International Affairs and pursuing certificates in French and Latin American studies. Her academic interests include international relations, electoral reform, voting accessibility, and political participation. Blanco is a 2020 - 2021 recipient of the Shapiro Prize for Academic Excellence and the Class of 2022 Andrea Echikson '80 and Tom A. Bernstein Scholar. In summer 2021, Blanco – through Princeton's International Internship Program – worked with the International Institute for Democracy and Electoral Assistance (IDEA), an intergovernmental organization that works to strengthen democratic institutions and processes worldwide. As an intern with IDEA's electoral processes team, she assisted on a major policy report for international electoral assistance efforts, wrote case studies that assessed the effects of COVID-19 on elections throughout the world, and researched electoral violence and government policies. On campus, Blanco is a residential college adviser for Rockefeller College, co-captain of the women's club basketball team, and co-president of Princeton Against Gun Violence. She also is one of the head fellows for Princeton Vote100, a campus organization aspiring for 100% of the undergraduate student body to engage civically.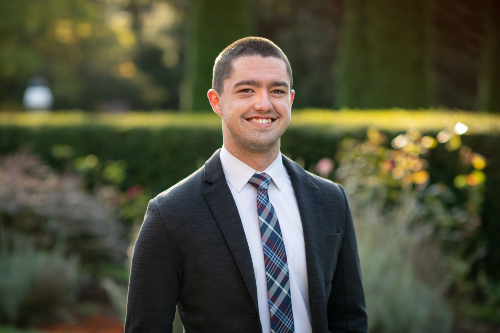 Dillion Gallagher '23, from Seven Hills, Ohio, is concentrating in the Princeton School of Public and International Affairs and hopes to earn certificates in statistics and machine learning and East Asian studies. Gallagher is a Class of 2022 Dean's Scholar in the Nations' Service. He is most interested in creating sustainable, systemic change for those in need, both by centering the lived experiences of real people and leveraging quantitative and qualitative research for their benefit. This past summer, thanks to the generosity of the Princeton community, Gallagher served as the advocacy and public health intern at the Greater Cleveland Food Bank, where he wrote internal reports on education and outreach, the impact of systemic racism on food insecurity, and how to integrate advocacy with Food as Medicine programming. He works as an undergraduate course assistant in a social entrepreneurship course headed by Professor John Danner focused on using entrepreneurial ventures to tackle hunger in underserved communities. On campus, Gallagher writes for the opinion section of The Daily Princetonian and works as a fellow for the Princeton Writing Center. He also holds positions in the campus and community affairs committee of the Princeton Undergraduate Student Government and the social entrepreneurship team of E-club.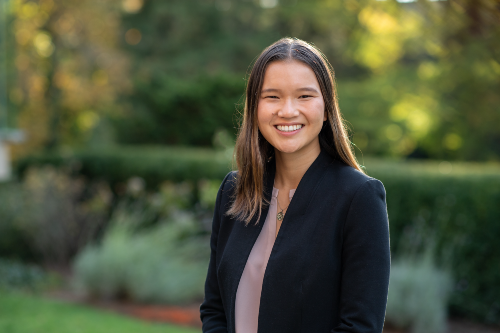 Ella Gantman '23, from Washington, D.C., is concentrating in the Princeton School of Public and International Affairs and pursuing a certificate in Spanish. Gantman is the Class of 2022 James D. Zirin '61 and Marlene Hess Scholar in the Nation's Service. She is passionate about understanding how institutions exacerbate racial inequality in the United States. Her experiences in public service center on advocacy that works to dismantle the carceral system and expand access to voting. This summer, she interned at the Office of the Federal Public Defender for the District of Columbia, where she worked directly with indigent clients and trial attorneys to prepare their legal defenses. During summer 2020, she was a legislative intern for U.S. Congressman Ami Bera, where she worked on various portfolios including foreign policy, non-proliferation, civil rights, and health policy. That summer she also co-founded The Poll Hero Project, which mobilized more than 37,000 young people to work as election workers during the 2020 election. In addition, during 2020, she served as the lead athletics fellow for the Vote100 program, spearheading voting initiatives for nearly 1,000 student-athletes. On campus, Gantman is a goalkeeper on the varsity women's soccer team. She also is a student supervisor at Tiger Call at Princeton's Annual Giving office and a fellow at the Princeton Writing Program.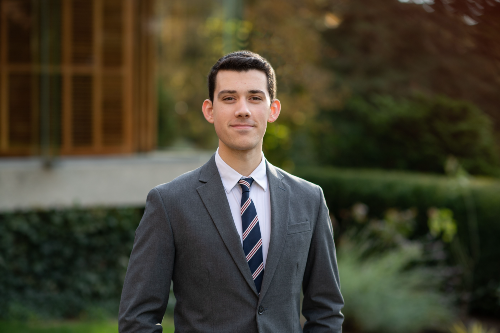 Aaron Hilton '23, from Washington, D.C., is concentrating in the Princeton School of Public and International Affairs and pursuing certificates in European cultural studies, history and practice of diplomacy, contemporary European politics and society, and French. He also is earning a minor in naval science from Rutgers University as part of his involvement with the joint Princeton/Rutgers Naval Reserve Officer Training Corps program. Hilton is a Class of 2022 Dean's Scholar in the Nations' Service. Before graduating and commissioning in the U.S. Navy, Hilton is interested in working on the civilian side of government, specifically in the defense and intelligence communities. Previously, Hilton has worked at the Department of Energy's Lawrence Livermore National Laboratory as a research associate with the Center for Global Security Research. Hilton's research focused primarily on the integration of medium and large autonomous unmanned surface vessels into the Navy. For Navy ROTC, he has spent time training onboard a ballistic missile submarine and at Naval Amphibious Base Coronado. Hilton took a gap year and a leave of absence from Princeton in order to pursue a career as a professional ballet dancer with Boston Ballet and the Miami City Ballet. He is a fellow at the Center for International Security Studies and sings with the Princeton Nassoons.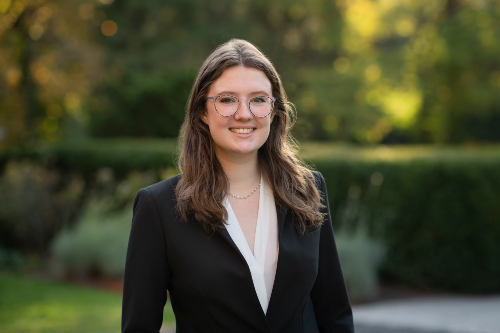 Mary Elizabeth Marquardt '23, of Atlanta, Georgia, is a history concentrator pursuing a certificate in African American studies. The 2022 Frederick P. Hitz '61 Scholar, she is passionate about continuing her understanding of the study of civil rights, grassroots organizing, and the development of our modern understanding of race, with a focus on the United States South. Domestically, her interests center around issues of equity, specifically with an emphasis on voting rights, education reform, and the criminal justice system. With a background in electoral organizing, Marquardt worked for Stacey Abrams' gubernatorial campaign in 2018, where she served as a fellow for the statewide canvassing operations, and for the Democratic Party of Georgia's coordinated campaign in 2020, during which she oversaw five organizers as a regional organizing director for the Legislative Victory Fund program. In summer 2021, she worked with Fair Fight Action's communications and organizing teams to provide education to voters about voting rights legislation. On campus, Marquardt is a peer academic adviser in First College, an advising fellow with Matriculate, and the student manager of the varsity football team.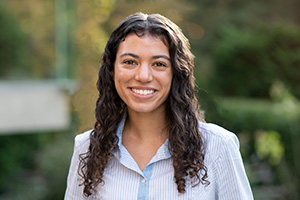 Nicole "Coley" Martin '23, from Alexandria, Virginia, is concentrating in civil and environmental engineering and pursuing certificates in Portuguese, Latin American studies, and African American studies. Martin is the Class of 2022 Frank C. Carlucci '52 Scholar. She participated in Princeton's Novogratz Bridge Year Program in Bolivia from August 2018 until May 2019, where she volunteered at Infante, a therapy center for survivors of violence. Her time in Bolivia inspired her to explore the intersection between climate change mitigation and social justice. Martin hopes to promote climate change mitigation technological innovation to empower communities to improve their environments, standard of living, and long-term economic security. Martin is involved with the Princeton community as a residential college adviser in Rockefeller College and as a member of Raqs dance troupe. This past year, Martin started the Princeton University Mixed Association to promote affinity spaces for biracial and multiethnic students. She supports her fellow classmates as a library assistant in the engineering library and as a calculus tutor at the McGraw Center for Teaching and Learning.
Brandon McNeely '23, currently living in Plainsboro, New Jersey, is concentrating in the Princeton School of Public and International Affairs and pursuing a certificate in American studies. McNeely is interested in studying the ways race, ethnicity, and discrimination influence U.S. public policy. Brandon is a 2020 - 2021 recipient of the Shapiro Prize for Academic Excellence and the 2022 Gilbert S. Omenn '61 and Martha A. Darling MPA '70 Scholar. On campus, he has used his time and the resources from the Pace Center to organize a tutoring program, which is in partnership with the Young Scholars' Institute of Trenton (YSI). Two times a week, he brings Princeton students to YSI, where they tutor Trenton's youth. In the midst of the pandemic, he received a grant from the Pace Center to build websites for underfunded schools and organizations, allowing them to stay connected and functional virtually. During summer 2021, he worked with at-risk youth as an intern at Alto Perú in Lima, Perú. This organization, which provides positive outlets for the country's most at-risk youth, gave McNeely a global perspective on service and inequality. He is a member of the Princeton University Band, was elected to the SPIA Undergraduate Student Advisory Council, participated in the Pace Center's Service Focus program, is a member of the Pre-Law Society, and works as an ambassador for the International Internship Program.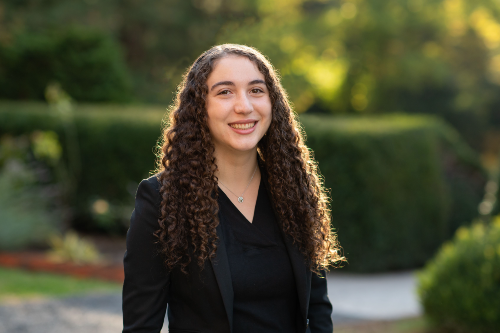 Leila Owens '23, of Franklin, Michigan, is concentrating in civil and environmental engineering and pursuing a certificate in sustainable energy. Owens is a Class of 2022 Dean's Scholar in the Nations' Service. She is passionate about addressing the global effects of climate change and finding sustainable solutions. In fall 2020, Owens interned at the Sant'Egidio Foundation for Peace and Dialogue, supporting the friendship-based peacebuilding efforts of the foundation. In summer 2021, Owens interned at the United Nations Environment Programme for the Faith for Earth Initiative, where she contributed to a paper formalizing the relationship between ethics and the environment. Both of those internships were supported by the Faith-Based Internship program in Princeton's Office of Religious Life, a program where Owens also served as a student fellow during her sophomore year. Prior to arriving at Princeton, Owens participated in the University's Novogratz Bridge Year Program, a nine-month experiential learning program. She lived with a family in the northern Indian city of Udaipur, working on a menstrual health campaign for a local NGO. On campus, she is co-director of Output, Princeton's social entrepreneurship club. Owens also is the Service Focus Junior Fellow for the public interest technology cohort as well as a Fields Fellow for the Carl A. Fields Center.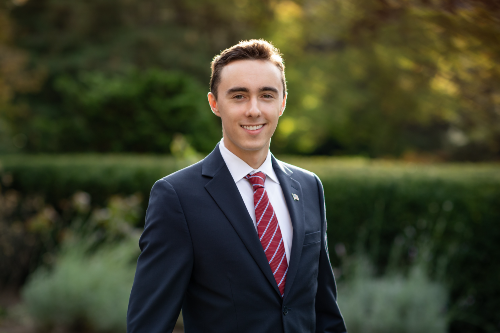 Bradley Rindos '23, of Chatham, New Jersey, is concentrating in mechanical and aerospace engineering and pursuing certificates in robotics and diplomacy. Rindos is a Class of 2022 Dean's Scholar in the Nations' Service. He is an aspiring Air Force officer and is fascinated by international relations and national security. This summer, he hopes to work alongside the State and Defense departments to better understand the intricacies of diplomacy and the application of military power in the defense of democracy. Rindos currently is an Air Force ROTC cadet, where he studies military history, practices leadership development, and teaches a laboratory curriculum to younger students. Rindos is a distinguished graduate from Air Force ROTC field training, a private pilot, and a member of the Air Force Association, an advocacy group for air power. In an operational role, he hopes to fly fighter jets after graduation and ultimately be the first person on Mars. Afterwards, he envisions a career in education, policy, or defense. On campus, Rindos is a residential college adviser in Whitman College, an Orange Key tour guide, the founder of Princeton Intramural Spikeball, and is involved in the Aquinas Community. He's a volunteer Emergency Medical Technician and an Eagle Scout.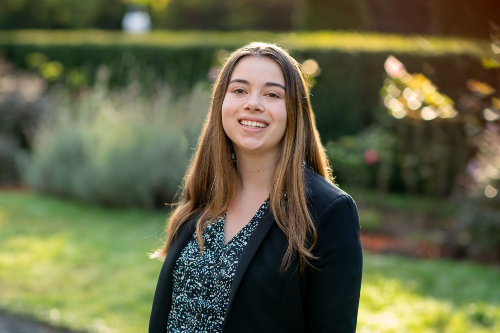 Natalia Zorrilla '23, of San Diego, California, is a philosophy concentrator pursuing certificates in Latin American studies and values and public life. A Class of 2022 Dean's Scholar in the Nations' Service, she is passionate about equitable housing policy and data-based solutions for homelessness. In summer 2021, she interned for San Diego Mayor Todd Gloria, working primarily with the office's policy and community engagement teams. In summer 2020, she interned for the hunger and homelessness-focused nonprofit Arm in Arm. There, she researched the organization's impact during COVID-19 and directly connected clients to services. On campus, Zorrilla is a head fellow at the Princeton Writing Center, where she mentors both graduates and undergraduates and directly advises students on their academic writing. She also is the co-president of the Princeton College Democrats and the financial vice president of the Princeton Debate Panel. For the past two years, she has served on the Secretariat for the Princeton Model United Nations Conference. Since her first year, she has volunteered as an academic tutor and college preparation adviser for the homelessness-focused nonprofit HomeFront.
---
(Photo credit for all images: Sameer A. Khan & Tori Repp/Fotobuddy)