Sep 18 2015
Source
Woodrow Wilson School
Elections are the lifeblood of American democracy, offering insight into the character and historical evolution of American politics. A new book co-edited by Wilson School Professor Julian Zelizer uses the history of presidential elections to highlight American political democracy and its development over the centuries.
"America at the Ballot Box" was co-edited by Zelizer, the Malcolm Stevenson Forbes, Class of 1941 Professor of History and Public Affairs at Princeton University's Woodrow Wilson School, and Garth Davies, University Lecturer in American History at St. Anne's College, University of Oxford.
In the following Q&A, Zelizer provides an inside look into why he co-edited this book and the policy implications it holds for the future.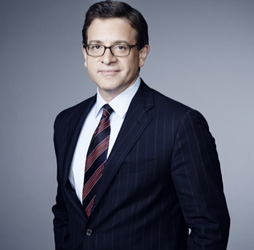 Q. Why did you write this book?
With the revival of American political history in the 1990s and early 2000s, historians tended to focus on public policy and institution. Until recently, there has been less attention to the most basic part of the political process: elections. We wanted to bring together some of the best historians in the country to bring elections back into mainstream narratives of U.S. history. 
Q. What are the biggest takeaways?
There are different ways in which elections matter. Some elections are important because they change the political playing field for legislation. Others are significant because of the way in which elections are conducted, while others sometimes produce changes that would be fully evident for decades.
Q. What are the policy implications?
Policymakers can't form policy without close consideration of elections. Great breakthroughs in public policy tend to come after huge elections that change the numbers on Capitol Hill. Moreover, changes in public policy can have a huge impact on the electoral landscape. 
---
Book contributors include: Brian Balogh, Gareth Davies, Meg Jacobs, Richard R. John, Kevin M. Kruse, Jeffrey L. Pasley, Andrew Preston, Elizabeth Sanders, Bruce J. Schulman, Jay Sexton, Adam I. P. Smith, Sean Wilentz and Julian E. Zelizer