Jul 19 2021
Source
Princeton School of Public and International Affairs
As the president and founder of the Harwood Institute of Public Innovation, Rich Harwood, MPA '84, is passionate about seeing communities do their best. The Harwood Institute's mission is to empower communities with the tools to bridge divides, build capacity, and tackle shared challenges. His newest book, "Unleashed: A Proven Way Communities Can Spread Change and Make Hope Real for All," focuses on promoting civic culture and creating positive, lasting impacts.   

In this Q&A and bonus podcast, Harwood discusses what makes for an effective leader and how Princeton SPIA influenced his career.
Q. What is/are the most important policy issue(s) facing us today?
Harwood: We're coming out of coming out of four crises: a global pandemic, economic upheaval, systemic racism, and a political crisis that started long before the last president. I think the fundamental choice we face today is whether we re-imagine and recreate our lives, our communities, and this country moving forward so that we put ourselves on a more equitable, fair, inclusive and hopeful path forward. I don't think there's an option of going back to normal because normal wasn't all that good for a lot of people in America before these crises even occurred. These crises laid bare the inequities and disparities that are plaguing our country.
Q. In your work, what current project or initiative are you most excited about?
Harwood: I'm most excited about a project we've been working on for a number of years now in Clark County, Kentucky. When we started working there, the community was stuck. It was divided by race, geography, religious beliefs. In just two and a half years, people came together and decided to focus on their shared aspirations for moving forward. This was all using our work, but really, they were the ones who did all the work — not us. They've made the most progress that I've ever seen a community make. They began to attack their opioid and meth challenges. They created sports leagues that were really about the development of the character of kids. Those leagues grew from 400 kids to 800 to more than 1,000. They've revitalized their downtown. They've accomplished all of these actions by unexpected people coming together in partnerships that couldn't have been predicted before. The narrative of this community has shifted from, 'We need to look back to or claim what we once had,' to 'We can actually create a future that helps us move forward and create something we never had in the past.'
Q. Over the course of your career, what are the most important skills/strategies you've learned?
Harwood:  I've learned the importance of taking small steps forward, as opposed to always trying to create big, comprehensive change just because it sounds cool and complicated and sophisticated. I think if we can focus more on creating a trajectory of hope, as opposed to thinking we're going to solve all our problems at once, then we have a better shot at restoring our belief in ourselves, in one another, and in creating the kinds of lives and communities that we want to live in that. As you said in the intro, these should reflect the best in us and the best of us, not our divisions, our polarization, our bigotry and hatred.
Q. In what ways did the Princeton School of Public and International Affairs prepare you for your career? 
Harwood: Princeton gave me a kind of "can-do spirit." I'm enormously grateful for the people I met there and the ways they believed in me and encouraged me to take risks, thinking beyond what I knew to step forward and make something happen.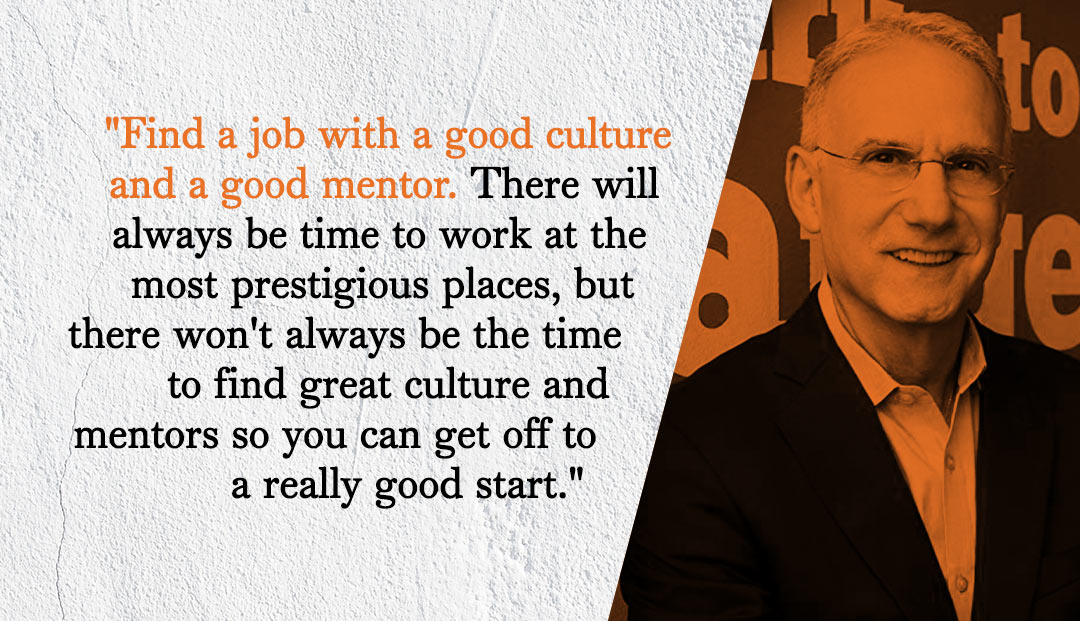 Q. How do you think the School trains students to be leaders? What does it take to be a good leader?
Harwood: Leadership is about how you show up. I think far too many people show up thinking that they're at the center of the action; their ego is at the center of the action. I think in order to be a really good leader, you have to learn to take yourself out of the center. You have to learn that it's not about you. It's about people and the communities. They're at the center. We're in service of their lives and their lived experiences and their aspirations for a better life. I think a prerequisite is that one needs to become a very deep listener, a discerning listener, and have the ability to hear things that people are saying. And in fact, to hear things that people aren't saying, but are trying to articulate and so you can better understand the whole situation.
Q. How can young people entering the workforce be successful? What advice would you give to our prospective students?
Harwood: A part of my work I love is mentoring young people. My advice: Don't simply jump at the job that sounds the best, or the organization that sounds the most prestigious. When you're looking for work, you should be interviewing those places as much as they're interviewing you. You want to find a place where you might find a really good mentor. There's nothing more valuable, particularly in your younger years, than to find people who take you under their wing and help you learn.
Also, find a place that has a positive culture, where you can learn and grow and where yes, you'll have guidance, but you'll also have independence to challenge yourself. My biggest advice to people is find the right fit, find the right fit with a good mentor, find the right culture and make the most of your initial positions.
#Changemakers: Alumni Making a Difference is a Q&A series featuring alumni of the Princeton School of Public and International Affairs.
Alumni Making a Difference
#Changemakers: Alumni Making a Difference is a series featuring alumni of the Princeton School of Public and International Affairs.