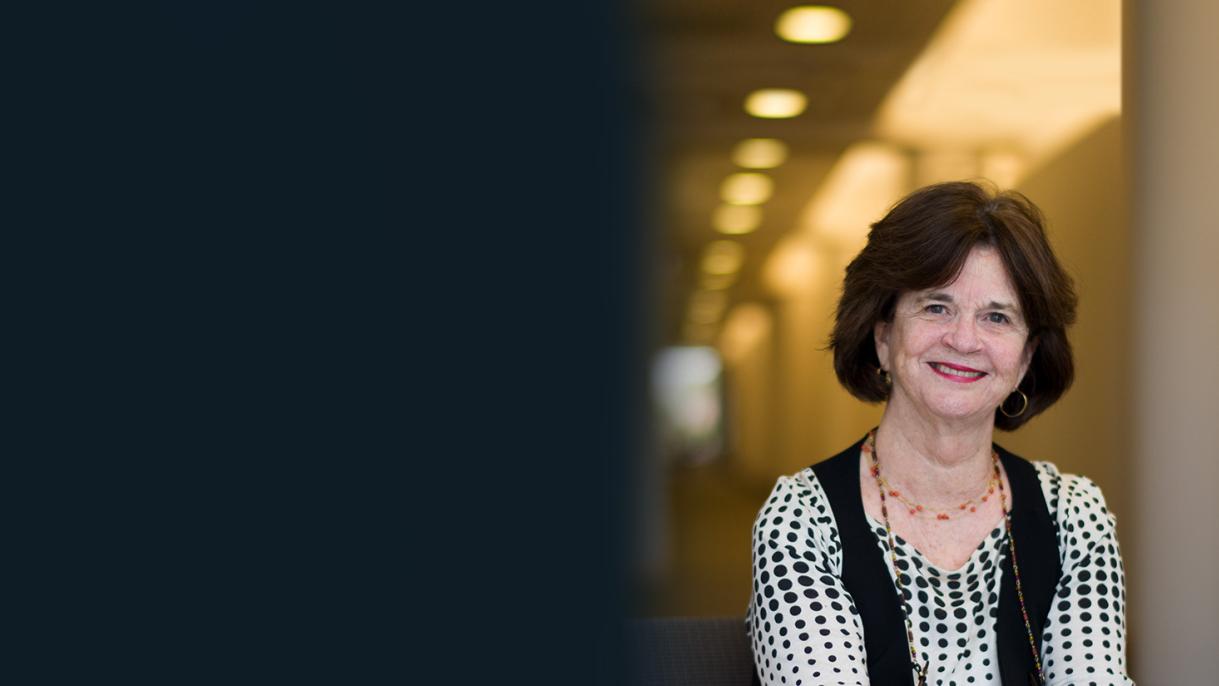 Sara McLanahan, 'Towering Figure' in the Study of Family Structure and Inequality, Dies at 81
Jan 06 2022
Source
Princeton School of Public and International Affairs
Sara McLanahan, a prominent sociologist whose work played a foundational role in the understanding of single parents and their children, died of cancer Dec. 31. She was 81.
Described by Princeton colleagues and students as a gracious and fair-minded scholar, McLanahan focused her teaching and research on societal gaps, guided by a profound curiousity about why some children fared better than others and how family structure played a role. She passed on this curiosity — and a deep appreciation for collecting robust data — to the network of scholars she mentored and supported throughout her career.
McLanahan's greatest academic legacy is the Fragile Families and Child Wellbeing Study, a landmark longitudinal study that has for two decades followed nearly 5,000 children born to unwed parents between 1998 and 2000 in 20 large U.S. cities. Researchers around the country continue to draw upon this rich data set to better understand the connections between family structure and social inequality.
"We are deeply saddened by Sara's passing," said Amaney Jamal, dean of the Princeton School of Public and International Affairs (SPIA). "She was a leading pioneer in the demographic studies linked to single motherhood. Not only was she a towering figure in the field but also an outstanding member of the SPIA community. She will be terribly missed."
McLanahan, the William S. Tod Professor of Sociology and Public Affairs, Emeritus, at Princeton, joined the University in 1990 and was jointly appointed by the Department of Sociology and the Woodrow Wilson School of Public and International Affairs (now SPIA). She was the founding director of the Bendheim-Thoman Center for Research on Child Wellbeing (CRCW) at SPIA.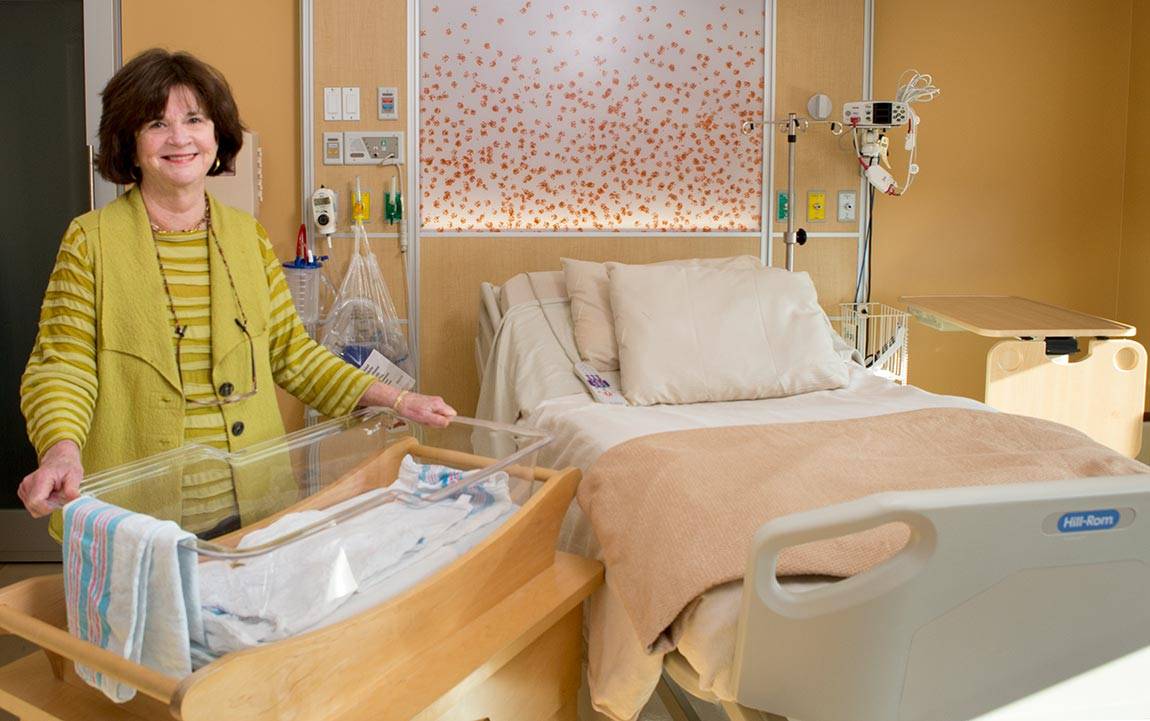 In 1998, CRCW became home to the Fragile Families and Child Wellbeing Study, which McLanahan launched with her longtime collaborator and spouse, Irwin Garfinkel, a world-renowned poverty expert at Columbia University, and Ronald Mincy, then at the Ford Foundation and now at Columbia University. Today, CRCW is led by U.S. poverty expert Kathryn Edin, the William Church Osborn Professor of Sociology and Public Affairs, and another of McLanahan's longtime collaborators.
"Sara's loss is monumental, as is her contribution to our understanding of the evolution of the American family in the 21st century. Beyond her scholarship, she was a beloved collaborator, mentor and friend," Edin said.
McLanahan's work was, in some ways, personal. A single mother herself, she raised three children while earning her Ph.D. in sociology from the University of Texas at Austin (UT-Austin). From the beginning, she was dogged in her pursuit of the truth and drawn to working across disciplinary lines.
It was during her graduate studies at UT-Austin, that McLanahan discovered the field she would help shape for the next 40 years. She enrolled in a course by Teresa A. Sullivan, a well-known demographer, who assigned the book, "The Time of Transition: The Growth of Families Headed by Women," by Heather Ross and Isabel Sawhill. "It was all about increases in divorce and interpreting those trends. I loved the stuff, and I wanted to be Isabel Sawhill," McLanahan said in an April 2021 interview with the Population Association of America's (PAA) past presidents; she served in 2004.
After earning her Ph.D., she completed a postdoctoral fellowship at the University of Wisconsin's Department of Psychiatry. During this time, a New Yorker article was published claiming that growing up with a single parent could be harmful to children. McLanahan was stunned by the implication and set out on a relentless mission to prove the experts wrong using better data. But no matter how careful the analysis, the results were the same: Children living with single parents did not fare as well as those raised by two married parents, in part due to economic factors.
This drove her to conduct more research on the consequences of divorce for children, which she studied throughout the 1980s at the University of Wisconsin. She became an assistant professor in 1981, was granted early tenure in 1986, and promoted to full professor in 1989. She met Garfinkel there and wrote her first book with him. She also worked with Larry Bumpass and James Sweet, two of the leading family demographers in the country; she considered Bumpass her mentor.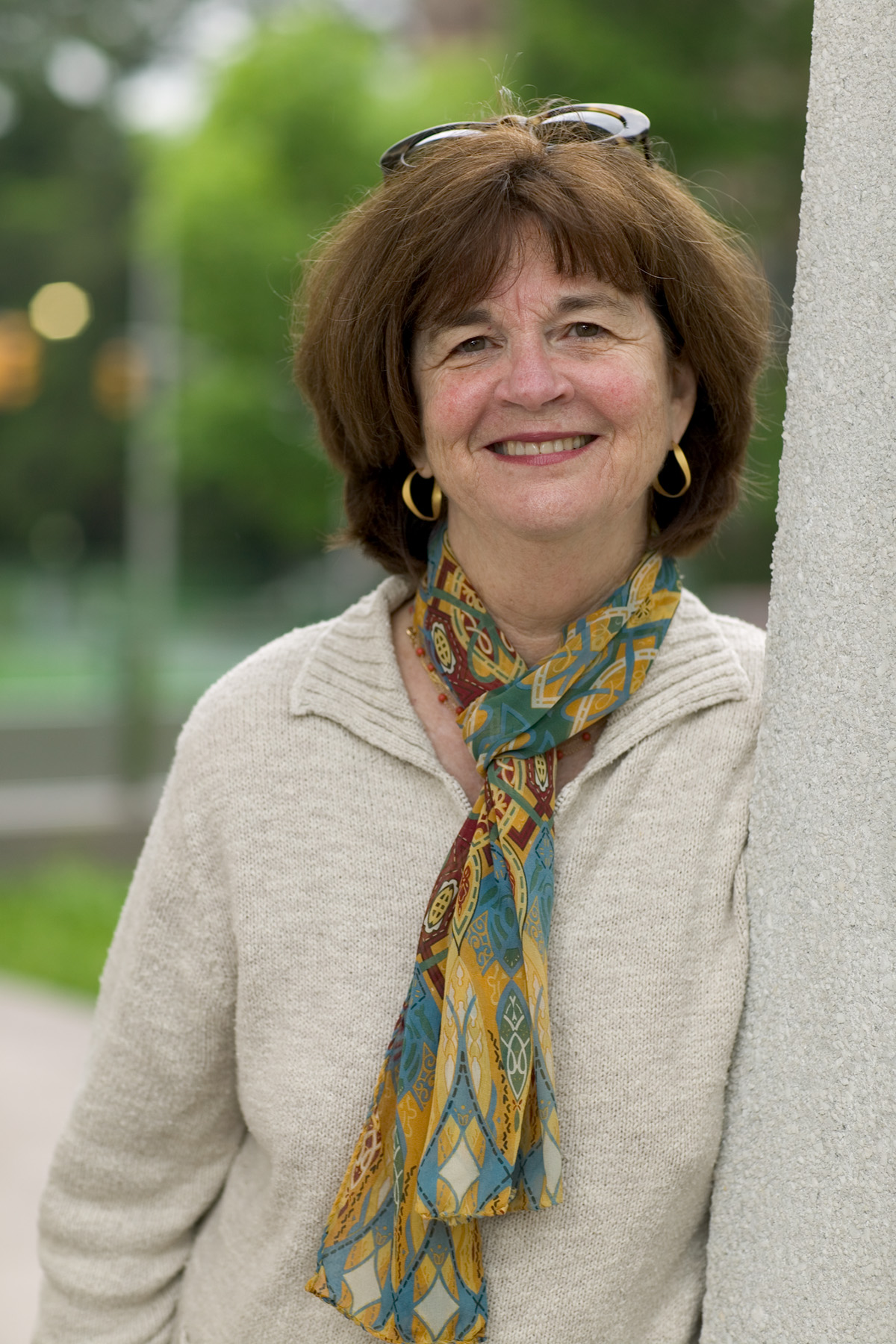 In the late 1980s, McLanahan was offered a position at Princeton — which Garfinkel described as her "girlhood dream." For the next three decades, she produced pathbreaking research on the lives and conditions of children born to unmarried parents. These interests ultimately drove her to launch the Fragile Families and Child Wellbeing Study in 1994.
McLanahan and Garfinkel referred to the study as "their baby," which eventually grew into something much bigger than they expected. The study oversampled nonmarital births by a ratio of 3 to 1, a strategy that resulted in the inclusion of many Black, Hispanic and low-income children. Mothers were first interviewed in the hospital shortly after giving birth, while fathers — underrepresented in other studies — were also first interviewed at the hospital when they came to visit the child, an innovation leading to the participation of many fathers. Follow-up interviews were conducted when the children were 1, 3, 5, 9, 15 and 22.
Since the study began nearly 30 years ago, its data have been used in 915 peer-reviewed publications across the social science disciplines and applied fields. It has also grown into several ancillary studies focused on DNA, brain development, cardiovascular health and the children of the focal youth. More recently, the data were used for AI purposes by Matthew Salganik, professor of sociology at Princeton, who conducted a mass collaboration involving social scientists and data scientists from across the world.
Colleagues and students said McLanahan was passionate about revealing the truths of family life in America, with an unwavering commitment to inform government policy. Through the study, McLanahan was able to show how labor market conditions and government policies shape family dynamics and child and adolescent well-being. She felt strongly that government should do more to close the gap between rich and poor children.
"Those who care about low-income children and their families lost one of the field's most dedicated, creative and insightful champions," said Cecilia Rouse, currently chair of the Council of Economic Advisers in the White House, former SPIA dean, and the Lawrence and Shirley Katzman and Lewis and Anna Ernst Professor in the Economics of Education at Princeton. "Sara helped us to really understand the complexities of low-income households, and her insights informed public policy for over four decades. We have not only lost a fierce intellectual force, but also one of the kindest and most generous people I have had the honor of knowing."
For more than 40 years, McLanahan's work shaped public debates on welfare, child support and low-income families. To this end, she became editor-in-chief of the Future of Children in 2004, a collaboration between SPIA and the Brookings Institution that focused on topics like education, health, and families with children as a unifying theme. Journal findings were often cited in policy debates.
"Sara was an inspirational leader and the driving force behind bringing the Future of Children to Princeton, in collaboration with Brookings," said Christina Paxson, president of Brown University, former SPIA dean and former senior editor of the journal. "The Future of Children exemplifies two of Sara's beliefs: that policies to support children and families should be grounded in excellent, carefully-done research and that scholars have an obligation to make their work accessible to policymakers and practitioners. I learned so much from her about the impact academic research can have on the world and was grateful to work with her on the journal."
At Princeton, McLanahan left an indelible mark on her students and colleagues. They described her as not only as brilliant, but also kind and genuine.
"Sara's research and mentoring legacy will continue through the scores of students and postdoctoral scholars she mentored throughout her career and through the countless researchers who continue to use data from the Fragile Families Study," said Tod G. Hamilton, associate professor of sociology at Princeton and acting director of the Office of Population Research.
Colter Mitchell, a former postdoctoral fellow at Princeton and now at the University of Michigan-Ann Arbor, said it was an honor to work under someone with such a tremendous legacy.
"Sara took a risk on me," Mitchell said. "I was a crazy sociology graduate student who couldn't stop talking about genetics, and she found a way to make it work. She let me do things I don't know other people would've let me try. She completely made my career, and I could never thank her enough for it."
Former students say McLanahan was dedicated to collaboration and had the ability to sift through the most complex research methods and ask the simplest, most profound questions. Naomi Sugie Ph.D. '14, now at the University of California Irvine, said she can still picture herself in McLanahan's office in Wallace Hall, engaged in these artful, practical conversations.
"I marvel at the enormity of Sara's contributions, both for the past and for the future, and I am grateful for everything she taught me," Sugie said. "I carry this on with my students today as they are working with the Fragile Families dataset to answer questions about policing, inequality, and violence. I can still hear Sara asking me, 'Why does this matter? What is the gap you're addressing?' and I ask my students those same questions, too."
During her career, McLanahan published more than 125 research articles, seven books and edited volumes, and 59 book chapters. She published her first book, "Single Mothers and Their Children: A New American Dilemma," with Garfinkel. Her later book, "Growing Up With a Single Parent," with Gary Sandefur, won the Otis Dudley Duncan Award and the Goode Distinguished Publication Award from the American Sociological Association.
McLanahan presented 57 invited lectures. She was an elected member of the American Academy of Arts and Sciences (2019), the American Philosophical Society (2016), the National Academy of Sciences (2011), and the American Academy of Political and Social Science (2005). She held positions on 12 external advisory boards and committees including the Population Association of America, the Russell Sage Foundation (RSF) and the National Poverty Center. From 2014 to 2017, she was chair of the RSF Board.
She enjoyed telling the story of a White House dinner she attended in the mid-1990s with President Bill Clinton and Vice President Al Gore in which Gore "stole" her menu to take notes. At the end of the meal, she asked Gore for a new menu, which he provided. The framed menu hung in McLanahan's Princeton kitchen and reminded the family to laugh about the event many times over the years.
McLanahan was born in Tyler, Texas, and was a piano prodigy. She attended the Aspen Music School as a teenager. She described her experience of the music school as the most important in her young life. "I found my people there. They were intellectual, hardworking, and authentic," she told her children. She placed a premium on these qualities for the rest of her life. She and Garfinkel returned to Aspen in the summers where they loved to listen to the students prepare for their performances in the annual Aspen Summer Festival.
In 1958, when McLanahan was a high school senior, she won the opportunity to play with the East Texas State Symphony. She played alongside cellist Ralph Kirshbaum, whom she later accompanied at other performances. In the late 1970s, while in New York City to do research for her dissertation, she wandered into a music hall in Lincoln Center and saw Ralph Kirshbaum rehearsing. She had self-doubts about the untraditional course she had taken with her life, but seeing Kirshbaum on stage grounded her and she took it as a sign that she was on the right path.
McLanahan always wanted to live in the northeast and was accepted to Smith College in the 1960s. She came to a compromise with her parents and was allowed to attend finishing school at Bennett College in Millbrook, New York. She completed a junior year at Smith College and then left school in 1962 to marry and start a family. During that time she was an accomplished tennis player, a real estate agent, a decorator and an activist in campaigns to desegregate schools in Houston, Texas. In 1973, she became a single mother while finishing her undergraduate work with a bachelor's degree in sociology from the University of Houston in 1974. She earned a master's degree in sociology in 1976 and a Ph.D. in sociology in 1979, both from UT-Austin.
McLanahan is survived by husband Irwin Garfinkel; daughter Sara, married to Brian Edlin; son Ellery S. McLanahan Jr.; daughter Anna Bell McLanahan, married to Jeffrey Feldman; stepdaughters Leah, married to Mike Matthew, and Lynn Garfinkel, married to Patrick Williams; and grandchildren Molly, Henry, Rachel, Aaron and Reuven. She was predeceased by her sister, Nancy Elizabeth Smith, who died peacefully at Sara's home in Princeton in 2018.
A memorial service for McLanahan will be held in Spring 2022 on the Princeton campus, with details to be announced. A memorial fund is being established in her name at PAA. You are invited to view and contribute comments on a memorial blog honoring McLanahan's life and legacy.